Original URL: https://www.theregister.co.uk/2011/08/11/ten_desktop_usb_3_hdds/
Ten... Desktop USB 3.0 HDDs
SuperSpeed storehouses
Posted in Personal Tech, 11th August 2011 12:11 GMT
Product Round-up Despite somewhat lacklustre adoption of the interface in the last 18 months, USB 3.0 is starting to gain a foothold in the consumer market as availability increases and prices fall down to more reasonable levels.
The current offerings of USB 3.0 portable hard drives in our recent round-up turned out to be a pleasant surprise for performance and value. Yet typically portable storage relies on 2.5in drives that limit the available capacity.
In this SuperSpeed storage round-up, 3.5in drives are tested. Intended to languish on your desk these data dumpsters offer a much wider range of capacities. Featuring simple case designs none of the models on test suffered any distracting noise or vibration. While portable to an extent, all the drives here relied on external power supplies.
Each drive is rated bearing in mind cost, capacity and speed with a CrystalDiskMark 3 performance comparison chart at the end.
Buffalo DriveStation HD-LBU3

Buffalo has once again stuck to its traditional format of no-frills drives with the latest USB 3.0 DriveStation. The 2TB disk I have here came out at 1863GB formatted and benchmarked bang in the middle of all of the drives tested.
The ingeniously named HD-LBU3 features a plastic case that can be stood vertically or horizontally and is actually fairly stable vertically, but it does slide a lot as there are only rubber feet at front.
In addition to the drive itself, your DriveStation serial number can be used to redeem a copy of Buffalo Tools, which incorporates backup and encryption utilities amongst other things.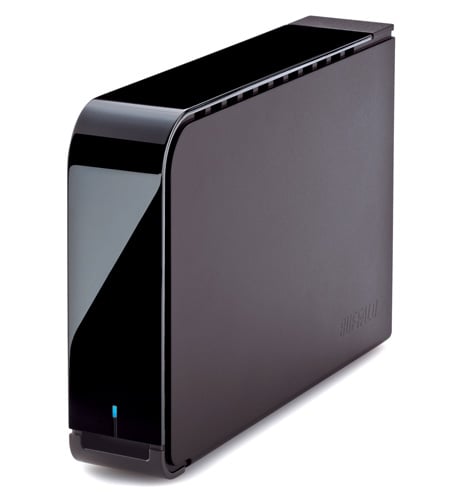 Freecom Hard Drive XS 3.0

Freecom seems to think that its Hard Drive XS 3.0, encased in its thick rubber skin, is the smallest 3.5in external drive on the market so I'll let you in on a secret – it's not. That honour goes to another drive on in this feature.
The XS 3.0 is available in 1TB, 1.5TB, 2TB and 3TB capacities, the 2TB unit I have here has a true formatted capacity of 1863.0GB, the same as Buffalo's DriveStation. Also like the DriveStation, read/write performance is average in the 130MB/s region.
In addition to the drive, Freecom also includes Green Button (power management software) and Nero BackItUp. Apparently Freecom thinks this must be worth a fair bit, as these drives are fairly expensive and only come with a one-year warranty.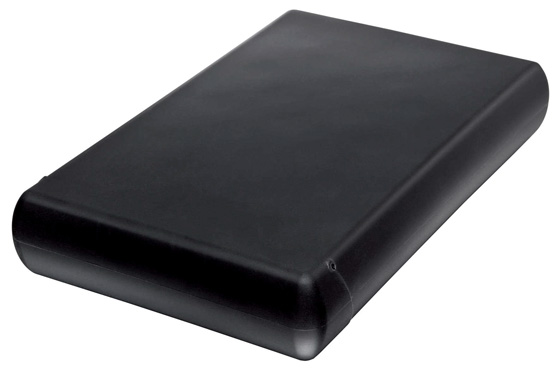 Reg Rating 75%
Price £100 (1TB), £110 (1.5TB), £125 (2TB), £215 (3TB)
More info Freecom
Iomega Prestige Desktop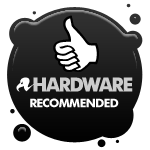 Despite its low price, Iomega has not skimped on quality with the Prestige. The enclosure is constructed from black anodised aluminium and comes with a surprisingly sturdy vertical stand, for those with limited desk space. Unlike drives from other makes you won't be putting your data in mortal danger if you opt to keep the Prestige on its end.
No matter how you orient it, performance is above average and Iomega's three-year warranty should cover mishaps. Also included with the Prestige are licenses for the software included in the Iomega Protection Suite.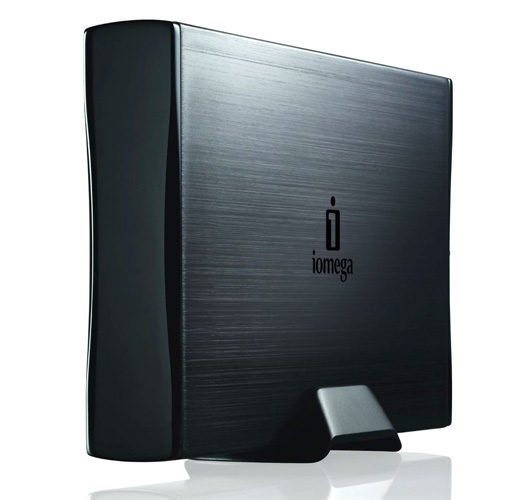 Reg Rating 85%
Price £78 (1TB), £103 (2TB)
More info Iomega
Iomega eGo Desktop

If you're a die-hard iomega fan, but the Prestige isn't your cup of tea, then you can still opt to buy the eGo Desktop drive. Although the eGo Desktop debuted at around £160, it is now priced much the same as its Prestige equivalent even though it is still only available in 2TB form.
The eGo also gets a three-year warranty and licenses for the same Protection Suite software as the Prestige, but it doesn't quite perform as well as the newer tech. It is, however, pleasantly quiet and vibrations are minimal.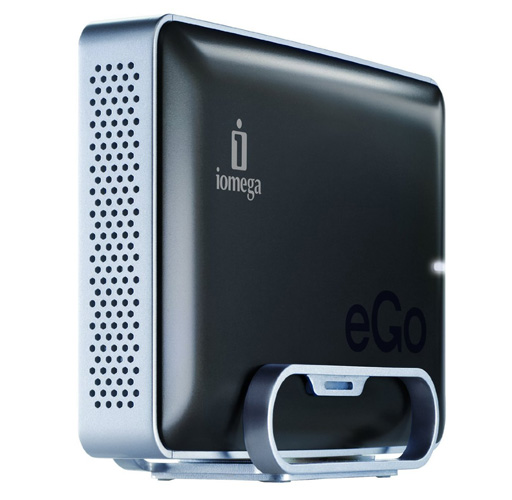 Reg Rating 70%
Price £107 (2TB)
More info Iomega
ioSafe SoloPro

While the other drives here are theoretically portable, you'd have to be mad to consider lugging around the SoloPro for any reason, even if the building is on fire. IoSafe reckons its enclosures can keep your data safe in flames up to 840°C for half an hour or, if your data centre is perched on the end of a crumbling pier, you can safely keep your zeros and ones safe for 72 hours at depths up to 10 feet.
Although these drives may seem expensive, there's more to the deal than just almost invincible data storage. In the event that you are unable to access the data on the drive, IoSafe will recover your data and replace the drive, no questions asked. If they are unable to recover your data, IoSafe will pay out up to £1250 to have a third party recover it for you.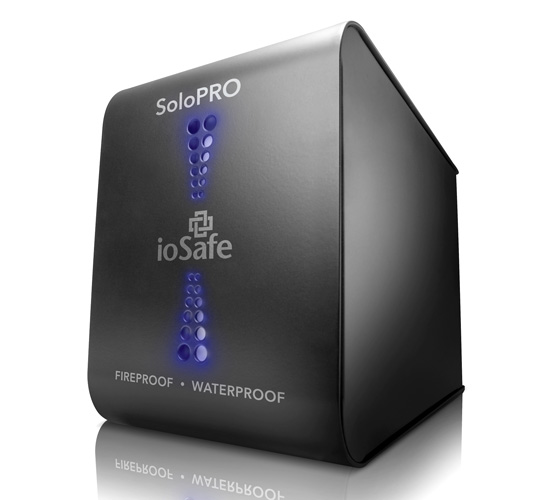 Reg Rating 85%
Price £279 (1TB), £449 (2TB), £564 (3TB)
More info ioSafe
LaCie Minimus

Appearing to be similar in construction to the Iomega Prestige, with its anodised aluminium case, the Minimus also feels well built. Unfortunately, this is the slowest of all the drives on test, with performance levels more akin to its 2.5in counterparts.
I suppose being the smallest drive is some consolation, but I had really hoped for more than 108MB/s from such an otherwise excellent drive. If you insist on buying this drive for its size and looks alone then at least you get a two-year warranty and a 1-year 10GB subscription to the Wuala on-line backup service.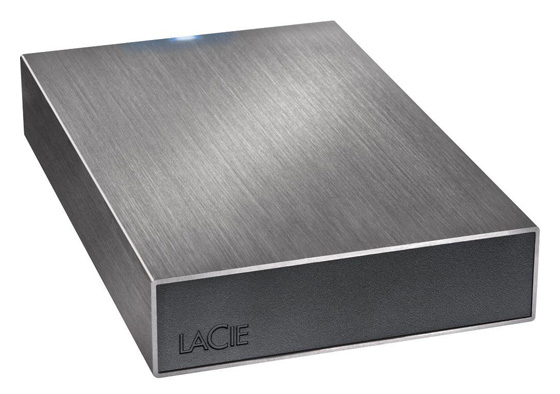 Reg Rating 70%
Price £100 (1TB), £130 (2TB)
More info LaCie
Samsung M3 Station

Samsung's M3 Station series of drives sport what could easily be considered the most stylish design of all the drives on test. It's not all looks either, the textured sides offer some grip so that you're much less likely to drop the M3, and a fairly wide base means it won't tip quite as easily either.
Performance is above average, but the M3 is still no match for the top contenders from Seagate and Verbatim. Unlike most of the other drives, the M3 Station does not include any additional software, but Samsung does at least provide a three-year warranty.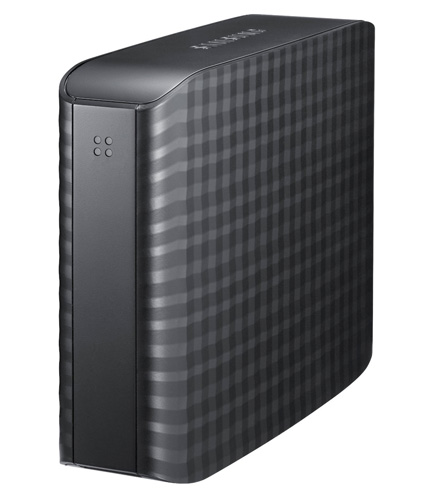 Reg Rating 75%
Price £110 (1TB), £120 (1.5TB), £130 (2TB)
More info Samsung
Seagate FreeAgent GoFlex Desk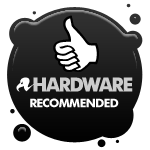 At first glance Seagate's offering looks fairly ordinary, but it has a neat trick. The base of these drives is actually a removable Sata to USB 3.0 adapter capable, accepting pretty much any Sata drive. I threw a Patriot Wildfire SSD on it and managed 170MB/s read/write. 
While the removable base is very useful once off the GoFlex, I wouldn't recommend actually standing this drive vertically unless you harbour some kind of unimaginable hatred for your data.
However, if you're careful, the GoFlex is an absolute bargain at £80 for 2TB – not to mention it's blazingly fast.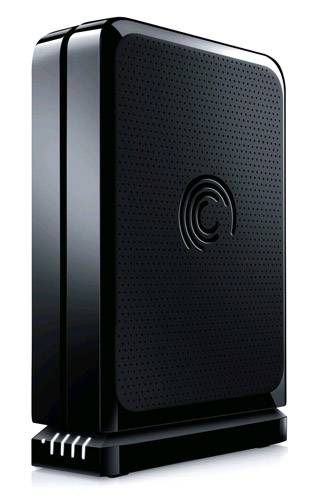 Reg Rating 90%
Price £80 (2TB), £130 (3TB)
More info Seagate
Verbatim USB 3.0 HDD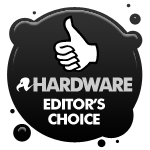 You might think that Verbatim and its to-the-point product naming – this one is actually called USB 3.0 Desktop Hard Drive – is an unlikely candidate for the fastest drive, but at 162MB/s read and 161MB/s write, it certainly is.
I have trouble faulting this drive at all, it's quiet and vibration is minimal, has a metal case and is priced very reasonably. The only real niggle is that from the factory Verbatim has partitioned the 3TB disk into 2 volumes of 2048GB and 746.5GB to allow use with legacy operating systems. For some this could be minor annoyance, yet the smaller capacity models aren't affected and the performance is top notch.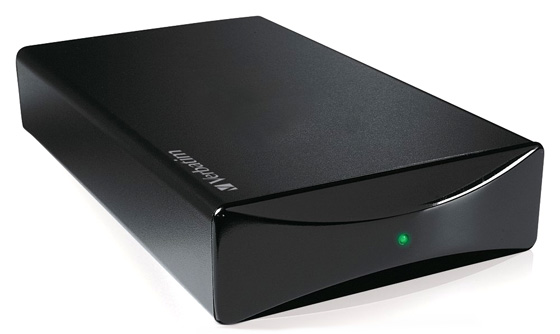 Reg Rating 90%
Price £55 (1TB), £70(1.5TB), £110 (2TB), £149 (3TB)
More info Verbatim
Western Digital My Book Essential

Alas, Western Digital's case design for the My Book line remains unspoilt by progress – the My Book Essential is just as unstable as any of its brethren when stood vertically. Usually My Book drives have some other unique or redeeming feature, but I'm sorry to say that this one doesn't, and performance is mediocre at best.
You do get WD SmartWare which is a sequential backup service akin to Apple's Time Machine and a two-year warranty though. It's not outrageously priced either, but the overall appeal of this drive is found wanting by a fair margin. ®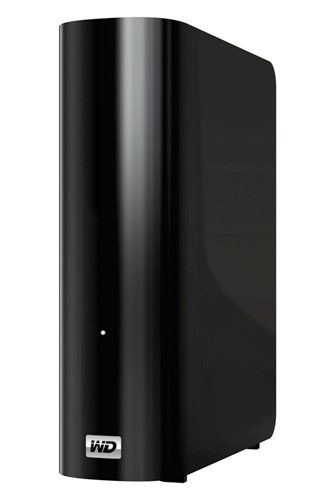 Reg Rating 75%
Price £80 (1TB), £100 (1.5TB), £120 (2TB), £180 (3TB)
More info Western Digital
Benchmark Tests
CrystalDiskMark 3 Results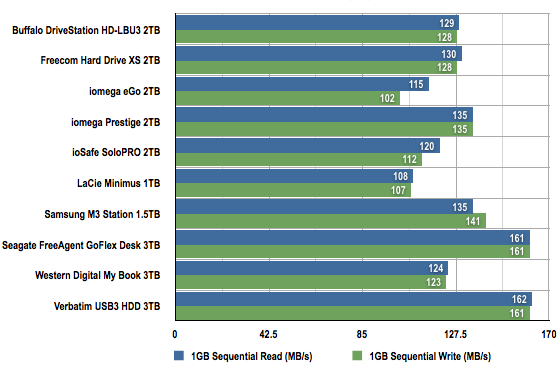 Data transfer speeds in Megabytes per Second (MB/s)
Longer bars are better