Sony goes SuperSpeed with MicroVault Mach
USB 3.0 Flash drives ahoy!
Sony has upgraded its MicroVault line of USB Flash drives to USB 3.0.
The aluminium-cased MicroVault Mach family runs from 8GB to 64GB, and Sony promised read speeds of up to 120MBps on all the drives by the 8GB model, which runs to 60MBps.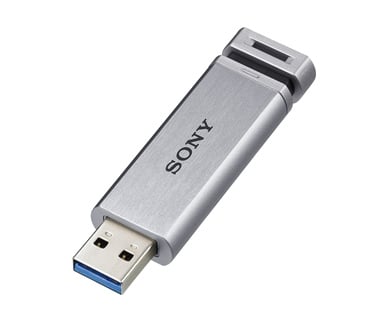 Write speeds on the faster drives reach 90MBps.
The four Sony MicroVault Mach drives go on sale later this month. Sony didn't say how much they'll cost. ®
Sponsored: Fast data protection ROI?