Ten... gaming headsets
Hear my player
Product Round-up I wish I had my own flat, but I don't. Cue Slayer Reign in Blood thundering from upstairs. Six hours into a raid and my housemate comes home and turns the volume up on their shitty boombox above my head and I have completely lost any sense of immersion. Yes I could get into a 'speaker-off' with them but luckily I have some of the best headsets around to hook up and bring back my suspension of disbelief.
Yes, I tend to dribble at a decent amount of polygons but if you're playing Amnesia: the Dark Descent, gameplay is all about the atmosphere and to really make the most of it you want to be sure you've got the best gaming headset that blocks out the most background noise. A lot of these headsets boast virtual 7.1 surround sound aimed at your lifer FPS gamer but really how immersive are they? To find out, I tested these headsets on World of Warcraft, Battlefield, Bad Company 2 and my favourite mixcloud of the moment.
Creative SoundBlaster Tactic 3D Sigma

Creative knows what its doing and prove this on a regular basis with top end gaming hardware. These are decent sounding gamer-spec cans featuring fairly convincing surround sound for the price. Pretty pretty, easy to instal and use, the THX TruStudio Pro software almost had me onside.
World of Warcraft PVP really showed off the intense, penetrating output this headset can deliver. From the off using the default settings, the Creative Sigmas can definitely do loud, without distorting. The main selling point of these headphones is the 3D audio – delivering 5.1 and 7.1 soundfields from just two drivers with Creative's THX TruStudio Pro audio technology.
The Dialogue Plus setting in the control panel really amplified in-game speech, lending voices perspective and range. There is also a lot to be said for the mic quality – recently improved in sensitivity with a firmware update – which was exceptionally clear. But there's not enough low end, too much noise spill for my liking. Nice flat cable and good overall sound shame about the 1970's styling.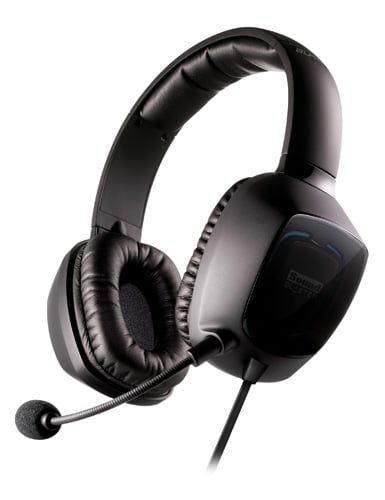 Reg Rating 70%
Price £80
More info Creative
Logitech G930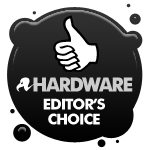 Compact and lightweight, this headset allowed me to getup, dance... and fall over. Logitech has a firm following and, in my opinion, no one makes a better keyboard. The G930 headset looks good and is super compact in iconic matt red and black. And I rather fell in love with the hinged slimline mic – angular and sharp, like a switchblade.
The left speaker is where the controls live including the three G-keys that allow assignable functions. There is a volume adjustment wheel a mic mute button and the switch to enable Dolby Pro Logic II virtual 7.1 surround sound. The Logitech G930's cups are large with leathery ear cushions that are soft and plush but I have to say I prefer foam over long periods of gameplay – it's just more comfortable.
Turning on the surround sound delivers full control over the seven virtual speakers and subwoofer. Each of the speakers is represented by an icon and a box that goes from 1 to 11 (how very Spinal Tap). This may seem like a small feature but changes the sound perceptibly and allows me to personalise the soundscape adding real depth to the sound.
The 40+ft wireless range gave me the same super sharp sound from my kitchen. Not having to worry about being tethered to my PC allowed me better gameplay immersion. Add to that a decent battery life of over nine hours sees the Logitech G930 on my Christmas list.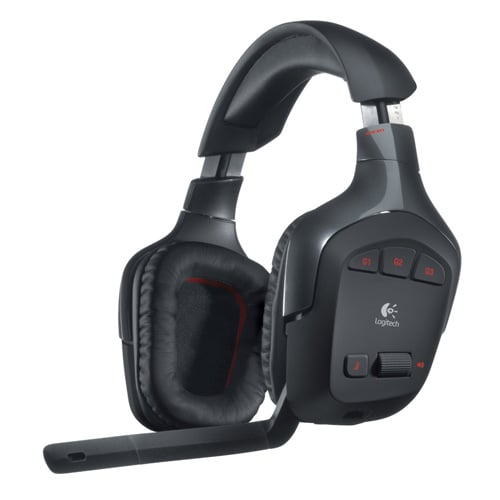 Reg Rating 90%
Price £149
More info Logitech
COMMENTS
Yes especially...
Yes, especially the Sennheiser ones they covered. They don't compare with Sennheiser at all.
So both of you joined today and have 1 post
Said in the voice of Zoidberg: "So both the Astro headset peeps joined the Reg forums today and each have one post. Probably the same person and probably PR for Astro."
[No one reacts.] "I don't hear any gasping."
Everyone else: "We all figured that out already."
Why yes, they ARE amazing
And so comfortable and reasonably priced too. I also recommend a cool, iced Coca Cola(TM) during your gaming session, best enjoyed with McVities(TM) Hobnobs(TM).
Available from all good retailers now! Terms and conditions may apply.
They are adequate
But bloody expensive for what they offer. You can pick up a Sennheiser PC360 headset for less than an A40, and whilst it doesn't look so shiny its a lot nicer. The PC350 is even cheaper, but I prefer the open-backed earcups of the 360.
If the Astros were about £80 cheaper, they'd be well worth it. But at £160? No thanks.
G930
I have a set and I'd say they are not that great. Wireless works, and unlike the creative ones (HS1200) they don't constantly bleep at you when the battery is low (Creative does this even thou' there might be 1hr+ battery life left).
The surround works, however, the driver software supplied is terrible. When I install that, my MIC goes to pot, where I speak there is an audible buzzing noise others can hear. In Mumble for no apparently reason will only output in either surround or the right ear, not stereo.
The supplied software is the biggest drawback, giving you options to change your voice and looking pretty seems to be more important than any real functionality. Logitech haven't updated the software, their forums are full of people complaining about issues with the headset. Buyers beware, is all I can say.