Ten... festival survival gadgets
Happy camping
Product Round-up With Beyonce's bouncy appearance at Glastonbury just days away, the festival season is well and truly underway and unless you sell wellies, you're probably praying for sunny skies. It can't hurt to be prepared for the worst, though.
So as you don those prosthetic horse-heads and gallop off for another weekend of hedonism, we sit in our office trying not to be bitter about being left behind, while putting together this fitting roundup for your benefit.
Here's ten of the handiest gadgets to help you out - to improve your festie experience and prevent you from being robbed, drenched or left without friends.
Doberman Perimeter Alarm

Call me paranoid, but we've all had valuables go missing at festivals and it's common for thieves to enter tents when nobody is around. The Doberman Perimeter Alarm is an infra-red security system bound to keep single brain cell criminals in check.
The Doberman spreads an IR perimeter in a 90° sweep reaching 15 feet and turns any tent into mesh of invisible tripwires. If the perimeter is breached, assailants are met with a 100dB alarm sound and will be too busy holding their ears to escape.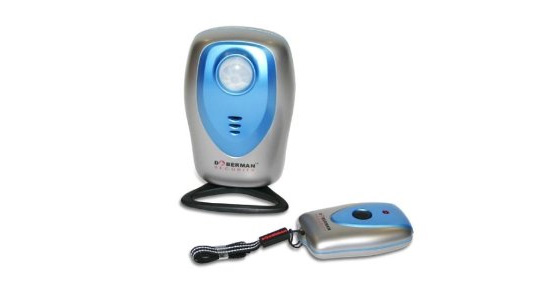 Price
£17
More Info
Doberman
Etón Scorpion

Eco-friendly products are always good at festivals, not simply due to getting kudos from the surrounding tree-hugger community, but because carrying spare batteries is a 20th Century burden that should be redundant.
Green-tech specialist Etón, which previously brought us the solar-powered iPod dock, also offers this little jack-of-all-trades.
The Scorpion is a splashproof multitasking machine that features a built-in LED lamp and USB charging ports for mobile devices. It's quite the musical companion too, with an FM tuner and line-in, so campers can connect up their MP3 players and annoy any neighbouring Keiths and Candice-Maries.
While the Scorpion can be charged by the mains, it comes with both a solar panel and a handle for crank-power, with an indicator to let you know how replenished the juice is.
If that isn't enough, there's a bottle opener as well. A steal for under £50, surely?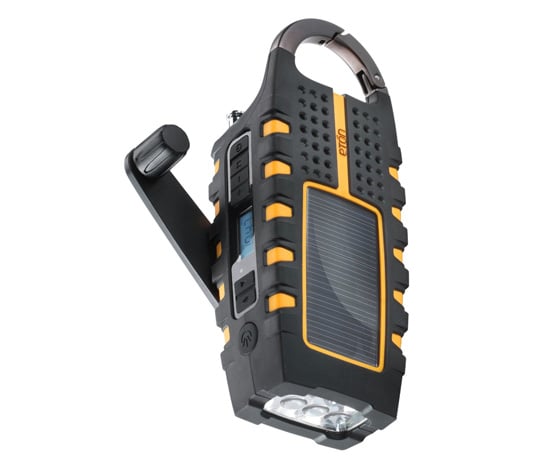 Price
£40
More Info
Eton
Sponsored: Minds Mastering Machines - Call for papers now open