Ten... all-in-one inkjet printers
Paper view
Product Round-up There are two types of inkjet all-in-one printer: one intended for photo enthusiasts and the other for people running offices. It's the latter lot I'm attending to here, with a selection of printers designed for those who value plain paper output as much as - if not more than - snaps.
The price ranges large, with the cheapest models coming in at under £70 and the most expensive topping £200 - or up to £400 if you look at the manufacturers' pricing, so always shop around online.
Most have fax facilities, still surprisingly useful in this e-mail age, and many have automatic document feeders (ADFs) for multipage scans and copies, and duplex print to save paper costs.
But, as ever, price is not the only arbiter...
Brother DCP-J925DW

This is one of Brother's new range of smoothly-styled office all-in-ones, but with a couple of extra twists up its paper path. As well as the fold-out, 15-sheet ADF and the signature wide-aspect touchscreen controller, the printer handles duplex print and comes with a CD carrier for direct print onto optical discs. It has wireless connection as standard and includes twin paper trays, though the photo tray has to be engaged manually. The main problem with the machine, as with previous models, is the quality of plain paper print, which looks fuzzy. Black print is worst for this, but colour can be a blurred, too.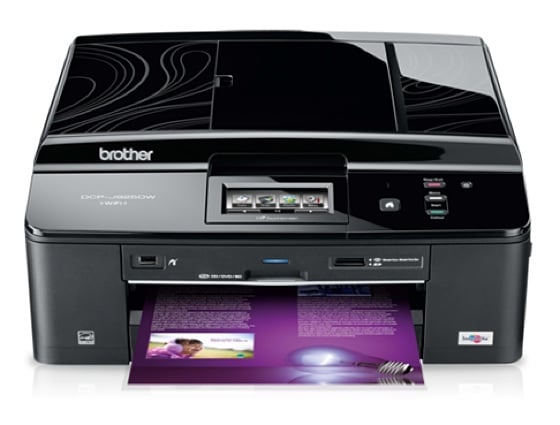 Reg Rating
65%
Price
£174
More Info
Brother
Canon Pixma MX420

Canon's well-designed, home office all-in-ones integrate all their functions into an enlarged, treasure chest-style box. This machine sits in the middle of the range, but still has a fold-out, 30-sheet ADF and a full-width control panel, including a 62mm LCD. The printer can print from memory card and USB, fax from flatbed or ADF, and supports wireless connection as standard. It has just a single paper tray, which flips up at the rear. Plain paper print quality is very good and photo prints are excellent, but running costs of 3.6p (black) and 8.4p (colour) put it towards the top end of its price range.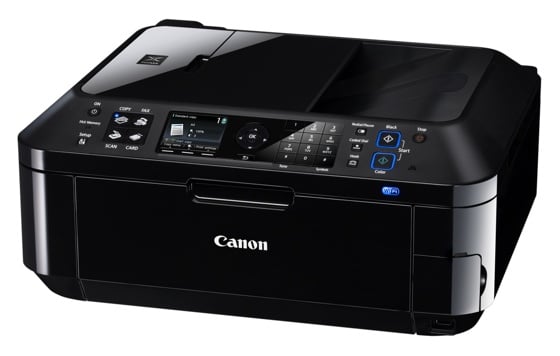 Reg Rating
75%
Price
£129
More Info
Canon
COMMENTS
Epson
I've been using an Epson Stylus Photo R360 with a CIS for the last 4 years. The heads show no sign of drying out but there IS a longstanding problem with Epsons in that they calculate when the ink absorbing pads will be saturated with ink and simply stop printing. The official way to fix this is to use an official repairer for about £100. When this happened to me about two years ago I used a hack and have printed happily and smudge-free for another two years.
If you have the Equivalent printer in the USA, Epson will give you a FREE software fix, no repair bills there. Lets screw Europe.
My advice would be to NOT buy an Epson. I don't mind printers which breakdown but I detest planned obsolescence.
Agree in general, though just because some company stops "maintaining" the driver doesn't mean you have to buy a new printer. Once it works, then it works for the printer capabilities and they can't make it not work
I keep hoping someone will report Epson have fixed the problem of clogging print heads. I got burned twice about four years ago and will not touch them again until someone reports this has been sorted. HP on the other hand has been totally reliable (though their printer monitoring software is bleeding annoying).
You can normally skip the big download on Windows and just install the driver, leaving the annoying monitoring software and the rest of the bloat.
@AC 17:07
ALL of HPs printer software is bleeding annoying.
And they don't fix bugs.