Original URL: https://www.theregister.co.uk/2011/11/22/product_round_up_ten_monster_tellies/
Ten... Monster tellies
The big picture show
Posted in Personal Tech, 22nd November 2011 12:29 GMT
Product Round-up Back in the day you had to resort to a cabinet-sized rear projection TV if you wanted to watch Dallas on anything larger than a 37in CRT. Thankfully times have changed. Technically advanced, visually stunning super-screens are now the order of the day from every major brand. You need only oust some living room essentials – sofa, coffee table, partner and cat – to make room for one. It's a sacrifice well worth making, so bring on the mega-TV monsters…


LG 55LW650T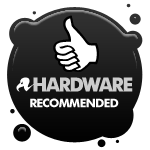 If you like the idea of a massive 3D telly – because it'll keep the kids and their mates quiet for hours on end – but don't want to spend a small fortune on Active Shutter eyeware, this passive mega-screen ticks all the right boxes. It comes with a party pack of seven polarising glasses, so everyone can go boggle-eyed.
Of course, there's more to this LED LCD TV than just cheap 3D. LG's on-line Smart portal is stocked with familiar and off-beat streaming video services, and it has excellent media streaming capabilities – especially if you have a Plex client installed on a networked PC.
The 55LW650T's Full HD 2D picture quality can be tweaked to great cinematic effect, although better black levels can be had elsewhere. Launched at £2,100 it's now widely available for £1,300 or less – a classic big-screen bargain.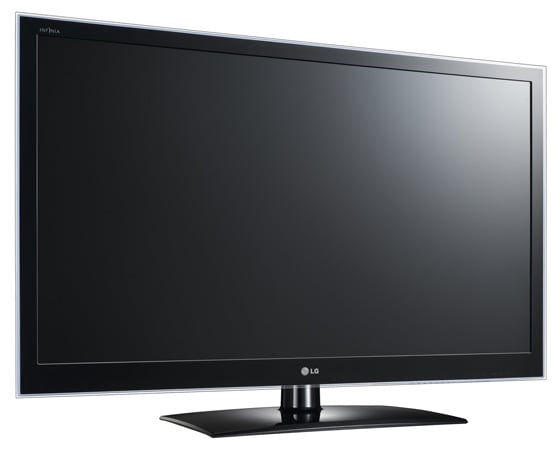 Reg Rating 85%
Price £2100
More info LG
LG 60PZ950T


LG may be aggressively pushing its Passive 'Cinema 3D' specs with LCD but the Active Shutter 3D deployed on this surprisingly affordable plasma doesn't deserve to play second fiddle.
The screen itself is a genuine home cinema heavyweight, with THX certification to match. Select the THX Cinema preset and the screen optimises itself perfectly for movie watching in no/low light conditions. Zero tweaking required.
The set also incorporates an excellent media player, with support for MKVs and AVI video from both USB and across a LAN. For catch-up shenanigans there's LG's Smart TV portal. The brand's bonkers Magic remote is also included.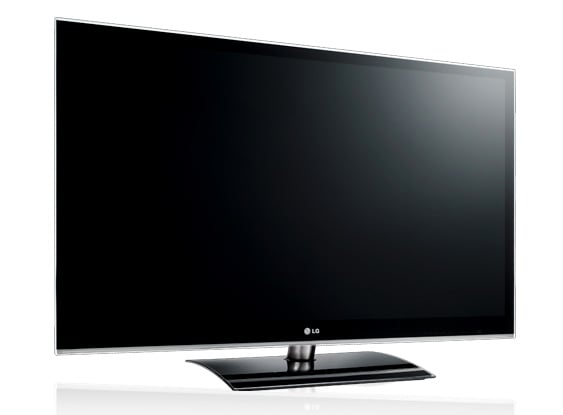 Reg Rating 80%
Price £1500
More info LG
Panasonic Viera TX-P65VT30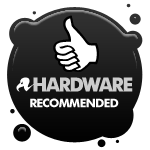 The VT30 line is the pride of Panasonic's 2011 plasma fleet, and this 63kg goliath is its biggest star. In terms of design, the edge-to-edge glass fascia looks fabulous. Featuring both Freeview HD and Freesat tuners, you'll not be starved of hi-def either. Images are massively dynamic, and there's plenty picture processing trickery on-board to defeat panning judder, and the like. Indeed, outstanding motion resolution makes this a good choice for gamers and sports fans.
The VT30's THX-certified 3D images have appreciable depth, with no apparent crosstalk artefacts. There is a caveat to this cleanliness though: Panasonic's 3D glasses absorb a ridiculous amount of light, making some 3D movies look decidedly murky.
The sideshow that is the Viera Connect IPTV portal offers moderate distraction, but media streaming is excellent from both USB and across a LAN. If you're looking for the most respectable mega-TV on the market, then this is probably your hulk, its 2D imaging is truly stunning but you do have to pay for the privilege, which affects its overall rating here.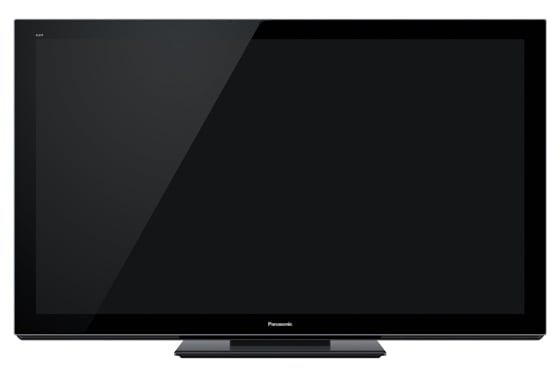 Reg Rating 85%
Price £4989
More info 
Panasonic
Panasonic Viera TX-P50GT30

There's considerable in-house rivalry between Panasonic's two high-end plasma offerings. Its VT30 models have been lavished with every technology the brand can afford to throw at them and given the troubles now facing Japan's TV makers, you'll probably not see their like again. Yet the upstart GT30s have been garnering all the plaudits.
Y'see, the GT30 is a very easy panel to love, albeit not available in sizes above 50in it still deserves a look in here. 

While it lacks the designer chassis of its step-up sibling, its picture performance is astonishingly similar. Some even prefer it because it's not so heavily filtered – employing the regular rather than Pro version of the brand's High Contrast Filter. Consider it the televisual equivalent of Pippa Middleton.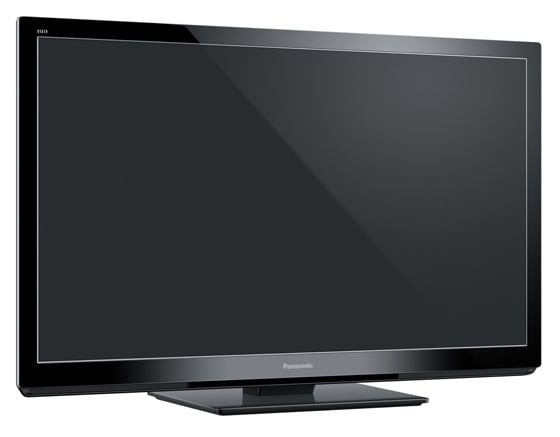 Reg Rating 80%
Price £1897
More info 
Panasonic
Philips Cinema 21:9 Gold


The latest addition of Philips individualistic 21:9 range is a significant improvement feature-wise on what's gone before. Freeview HD finally makes a belated appearance, the set is net-connected and there's support for low cost (here dubbed 'Easy') Passive 3D.
Interestingly, the 21:9 screen shape works particularly well with 3D; the 2.40:1 aspect ratio really seems to enhance the cinematic, stereoscopic effect of 'Scope movies. 

The new LED backlit panel offers deep blacks and high levels of motion detail.
Unfortunately Philips on-line portal, Net TV, is a bit of a dud, but by way of compensation the screen sports fancy Ambilight – aka mood lighting for blokes – side-illumination.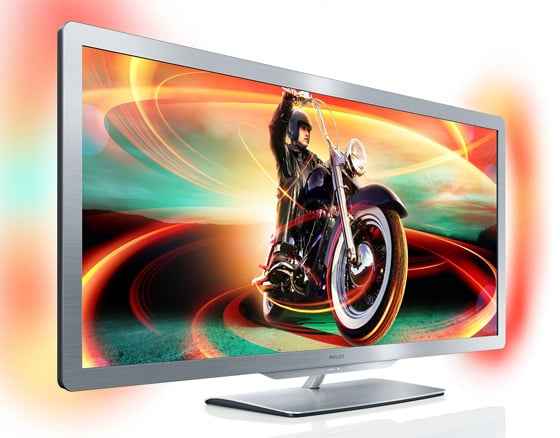 Reg Rating 80%
Price £2000
More info Philips
Samsung UE60D8000

Samsung's LED flagship is a breathtaking example of contemporary TV design. As effortlessly pretty as it is expensive, with an edge-lit panel just 29.7mm thin and more features than you can waggle a remote at, this is a definitely a big screen for the Made in Chelsea crowd.
Integrated Wi-Fi makes it easier than ever to access Samsung's on-line Smart portal, while media playback from USB is comprehensive.
The UE60D8000's 3D images are bright and poppy, with only mild double-imaging spotted, while 2D Full HD offers dazzling contrast and incisor sharp resolution. If ever there was a screen made to watch Frozen Planet on, this is it, but like the Panny flagship set, it comes at a price.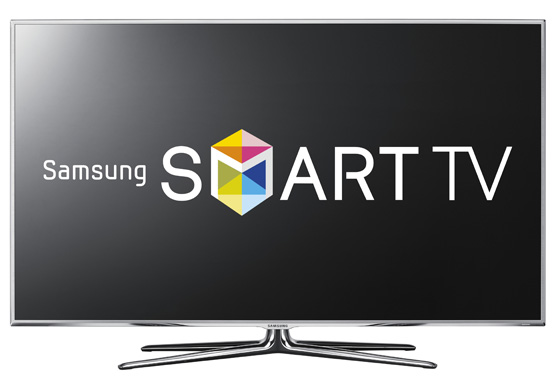 Reg Rating 85%
Price £3999
More info Samsung
Samsung PS64D8000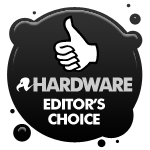 With its shiny silver bezel and 37.1mm deep panel, this 64in plasma is as trendy as it is huge. Despite its size, pictures are startlingly sharp and bright, with Full HD images from Blu-ray looking particularly spectacular.
The set's Active Shutter 3D performance also gets a thumbs up. This Samsung's stereoscopic images are low on double-imaging and entertainingly immersive.
The PS64D8000 offers streaming internet video aplenty, courtesy of Samsung's Smart TV portal, home of BBC iPlayer, YouTube, Vimeo and others, while media playback from USB supports all key video formats. If you want to go big without breaking the bank, this beast is a solid bet.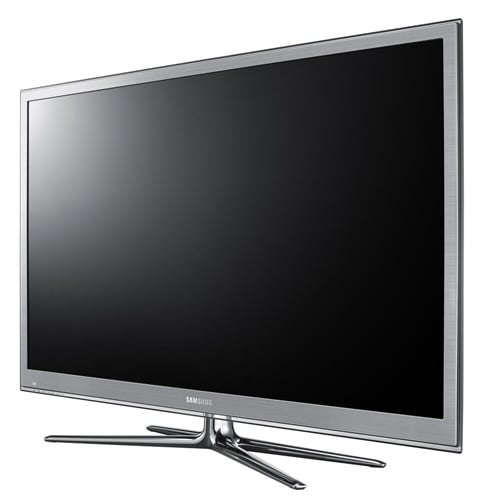 Reg Rating 90%
Price £3000
More info Samsung
Sharp Aquos LC-60LE636E


It may not be the first company that springs to mind when it comes to titanic TVs, but Sharp has been a tireless innovator in the world of LCD, and it clearly wants a slice of the big-screen action. Interestingly, while this liquid crystal leviathan hails from Sharp's bleeding edge panel facility at Sakai city Japan, it doesn't feature the brand's more fanciful quad pixel Quattron technology. This Aquos is not 3D capable either.
Both these tech omissions help keep the price under control which is no bad thing. Indeed, although the set is listed at £2,599 on Sharp's website, canny shoppers should be able to save a grand on that. So if all you want is a kick-ass mega screen for movies and games, then look no further. Despite its size, the panel is A+ rated, with average power consumption of just 101W. Some may say Sharp has its priorities in exactly the right order.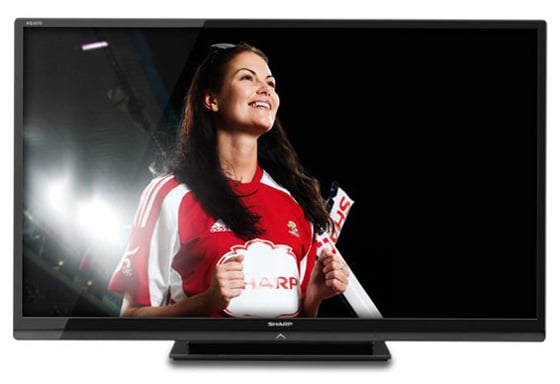 Reg Rating 80%
Price £2599
More info Sharp
Sony Bravia KDL-55HX923

One thing this LED giant has in abundance is style. Corner-to-corner glass, reclining casually on a soundbar-stand, it's probably the only telly in this group which can be parked in a regular room and not feel oversized.
All mods cons are provided. The Sony Entertainment Network boasts pretty much every streaming service you'll ever want, including Sony's own Movies Unlimited VOD channel, while media playback from USB is accomplished.
Unfortunately, the screen comes a cropper on picture performance. While black levels are deep, colours excellent and motion clarity high, careful scrutiny reveals a weird line on the left and right hand edges of the screen. Sony calls this a "visible un-uniformity." It's a crying shame, because once spotted you can't help but look for it. Even bright vivid 3D can't save the day after that.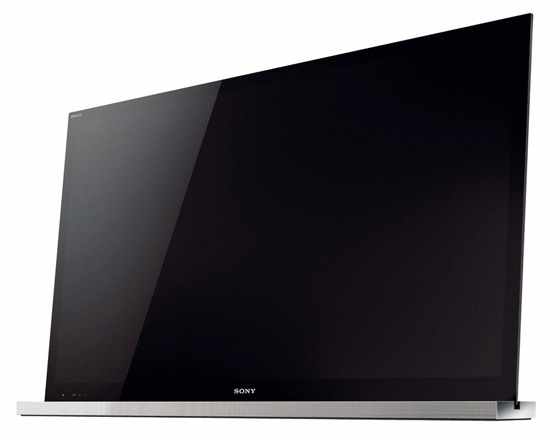 Reg Rating 80%
Price £2769
More info Sony
Toshiba Regza 55WL863

Toshiba's first screen to utilise the Cevo engine multi-processor represents a significant step away from the pile 'em high, sell 'em cheap aisles. Much of Cevo's silicon muscle is turned over to image processing, both for 3D and 'net delivered streaming content, and its contributions are easy to appreciate. Full HD Active Shutter 3D is bright and extraordinarily sharp.
There's some crosstalk double imaging evident, but it seems churlish to carp. Rather irritatingly, there are no 3D goggles included in the box. The set's Jacob Jensen design is understated but classy and build quality is excellent. The TV sports both Freeview HD and DVB-C2 satellite tuners, as well as has integrated Wi-Fi. Regular 2D hi-def shines.
Not that you'll be in too much of a hurry to visit Toshiba's on-line portal Places, as it's largely uninhabited. Still, with both BBC iPlayer and YouTube available from the main menu, you'll not really notice. As far as big tellies goes, this Tosh offers plenty in terms of price and performance.
 ®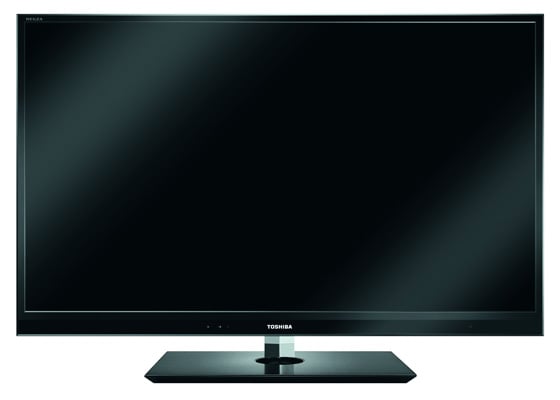 Reg Rating 85%
Price £1800
More info Toshiba