Smart TV shootout
The major players go head-to-head
Review It's about 18 months since I last rounded up internet-connected TVs - or "Smart TVs" as they're now being named by all the manufacturers these days. Since then, all the brands have upped their game considerably, and just about all of their offerings are much more powerful than the 2009 models I looked at last time.
As before, I've focused on the connectivity and "smart" aspects of the sets, not the picture quality, remote control, or screen size.
Although smart functionality is appearing on more and more sets, including some from the budget brands, I've concentrated on the most popular names, and looked at sets from LG, Panasonic, Sony and Samsung.
The TVs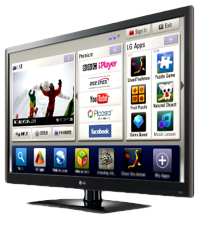 LG 42LV550
I reviewed the main brands' Smart TV offerings on the following tellies: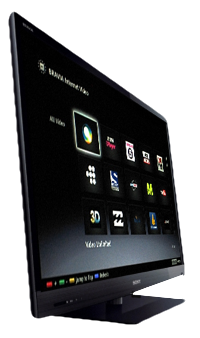 Sony Bravia KDL-46EX723
Of course, the companies' smart TV platforms are available on a wide selection of televisions, across a range of sizes and price-points. Their smart TV platforms are common to all these sets, though older models may have inferior versions which aren't always upgradeable to the new UI and feature set.
Some, such as Sony, also put the same UI and connected content features on their Blu-ray Disc players and set-top boxes. Reg Hardware will be looking at these gadgets' strengths and weakness as IPTV devices in the new year.
BBC iPlayer and catch-up TV
Eighteen months ago, BBC iPlayer was something of a rarity, largely available only on Freesat HD kit. Now it's something every manufacturer wants, and it's also rolling out on Freeview set-top boxes.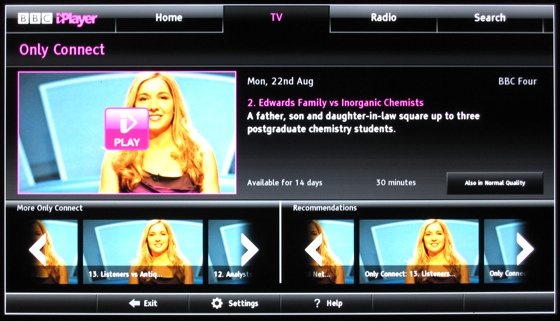 LG's iPlayer implementation makes good use of the screen, with plenty of graphics
All the sets I looked at incorporate iPlayer, though in the case of the Sony and the Samsung, what you get is really just the standard big screen version. It works, but there's no HD and it's a little basic – especially for a really large screen.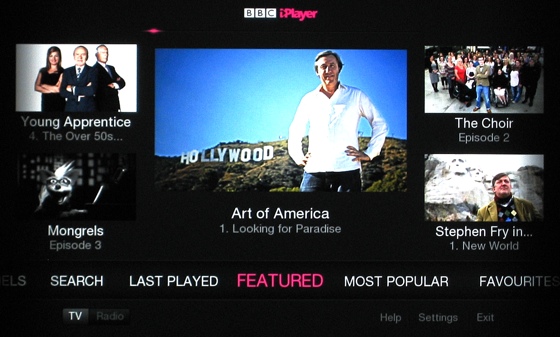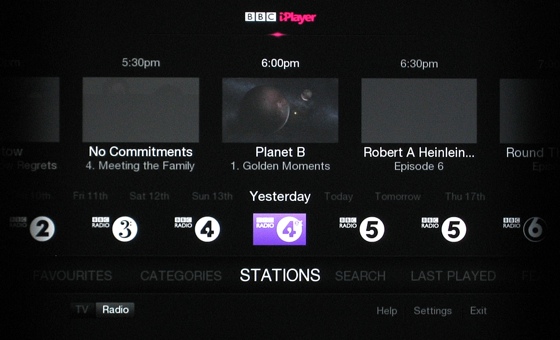 Panasonic's iPlayer stands out for good looks, and lots of features - including the ability to browse the timeline of radio stations
LG's offering is much more slick, but by far the best was the new Viera Connect implementation from Panasonic, which lets you do things like browse radio schedules, and provides richer graphics than the other sets. If you're a Beeb fan, this could swing the balance.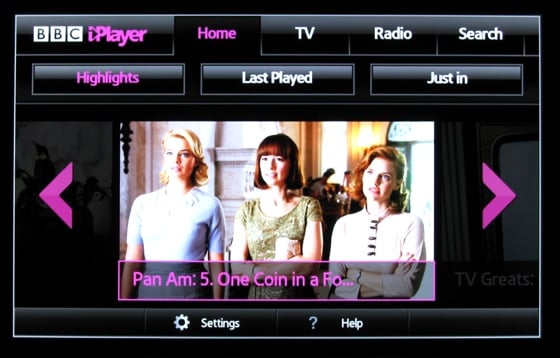 Like Sony, Samsung's iPlayer is the familiar 'big screen' version
On the other hand, if it's Channel 5 that you're keen on, then the Sony platform was the only one to have Demand 5 pre-loaded. It's a shame that the players for all the main UK stations aren't available yet – and that's one area where YouView, when it appears, is likely to score heavily over what's built into people's TVs.
Sponsored: Minds Mastering Machines - Call for papers now open