Ten... Monster tellies
The big picture show
Product Round-up Back in the day you had to resort to a cabinet-sized rear projection TV if you wanted to watch Dallas on anything larger than a 37in CRT. Thankfully times have changed. Technically advanced, visually stunning super-screens are now the order of the day from every major brand. You need only oust some living room essentials – sofa, coffee table, partner and cat – to make room for one. It's a sacrifice well worth making, so bring on the mega-TV monsters…


LG 55LW650T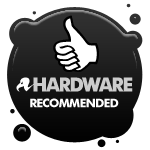 If you like the idea of a massive 3D telly – because it'll keep the kids and their mates quiet for hours on end – but don't want to spend a small fortune on Active Shutter eyeware, this passive mega-screen ticks all the right boxes. It comes with a party pack of seven polarising glasses, so everyone can go boggle-eyed.
Of course, there's more to this LED LCD TV than just cheap 3D. LG's on-line Smart portal is stocked with familiar and off-beat streaming video services, and it has excellent media streaming capabilities – especially if you have a Plex client installed on a networked PC.
The 55LW650T's Full HD 2D picture quality can be tweaked to great cinematic effect, although better black levels can be had elsewhere. Launched at £2,100 it's now widely available for £1,300 or less – a classic big-screen bargain.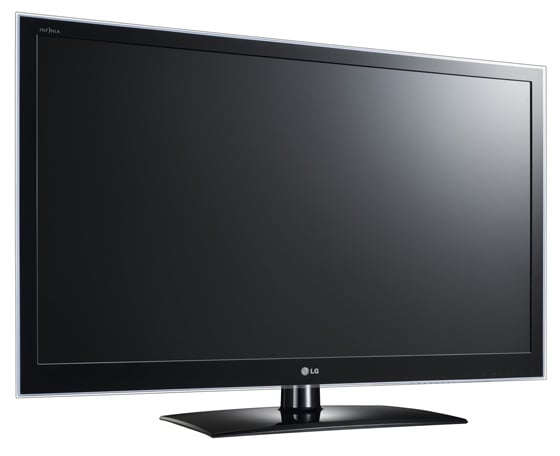 Reg Rating 85%
Price £2100
More info LG
LG 60PZ950T


LG may be aggressively pushing its Passive 'Cinema 3D' specs with LCD but the Active Shutter 3D deployed on this surprisingly affordable plasma doesn't deserve to play second fiddle.
The screen itself is a genuine home cinema heavyweight, with THX certification to match. Select the THX Cinema preset and the screen optimises itself perfectly for movie watching in no/low light conditions. Zero tweaking required.
The set also incorporates an excellent media player, with support for MKVs and AVI video from both USB and across a LAN. For catch-up shenanigans there's LG's Smart TV portal. The brand's bonkers Magic remote is also included.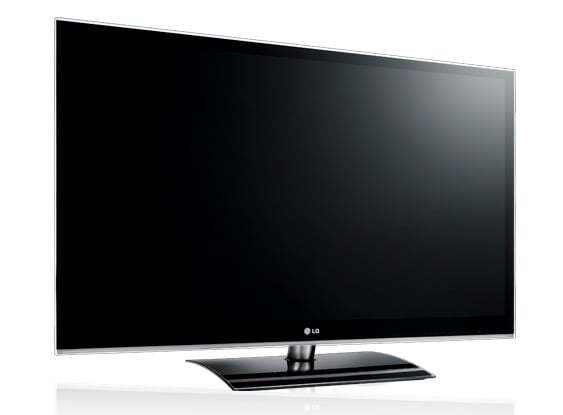 Reg Rating 80%
Price £1500
More info LG
COMMENTS
what size?
whats the point in this when you dont even bother listing the screen size. out of all 10 only 1 mentioned size.. pointless, uesless and uniformative.. and yes how about putting them in real world environment... big sofa, pizza and 4 guys playing MW3 on em.
TV?
What serious home cinema type uses a TV?
Home cinema is a front projection screen more then 80" or so, seating at 1.2x screen width, and with real surround sound, not that shit where the speakers come in the same box as the amplifier. Oh, and a pitch black room. Most theaters now seem to have 50 exit signs of street-light level brightness, but that sure as hell isn't in the specs. Neither is moonlight coming in your window! For christ's sake, people, it's just not the same when you see a reflection of your buddy opening the fridge, just as the joker is asking, "Why so serious?"! People, have some self-respect!
A television for a home theater?! I mean, really, when was the last time you went to the movies and they had a light transmitting display? You want to watch a movie, fine... a tv will work. If you want to watch it like the director intended, you need front projection, big-ass sound, a totally isolated, dedicated environment, and the first two calibrated to perfection. This does -not- mean setting 'cinema 1' and calling it a day. It's wrong. Throw that shit out, get a colorimeter, and learn to do it yourself.
See, that's "home theater enthusiast" - someone who wants to watch movies -right-. Having a kick-ass TV is just watching movies a bit less wrong.
It's not like non-home-theater people are stupid for not doing all that stuff, it's just that something set up in your living room with a TV just ain't home theater, any more than putting your netbook on the coffee table is good television.
@Nobody cares about Philips
Once you've owned an Ambilight television, you'll never want to own another set without it.
I've got the original Aurea by Philips, and while I don't dispute the better picture quality of more recent televisions from Philips and other manufacturers, the overall effect cannot be beaten (except by the Aurea II, of course).
Size matters
I agree, ok I can work it out but if you are doing a review on big tellys then size should be in there as part of the review...
Size matters to Paris Hilton
corner?
what serious home cinema type has the TV in a corner?
TV should be straight facing you on a wall, especially with a 5.1/7.1 setup