Ten serious sci-fi films for the sentient fan
In space, no one can hear you ponder the eternal verities
2001: A Space Odyssey

Stanley Kubrick's attempt to turn sci-fi into a serious movie genre - no man-in-suit monsters, no flying saucers, no screaming chicks - presents a world where advanced technology (for the late 1960s) has almost entirely dehumanised the people living in it. Boffins and spacemen - they're all as cold as the airless lunar surface under which they discover an alien beacon awaiting the arrival of a species sufficiently evolved to uncover it.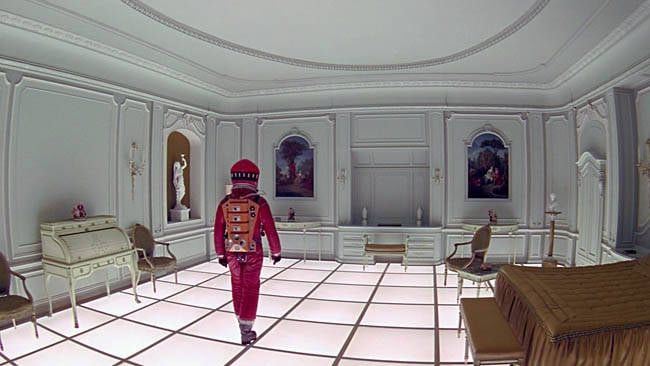 Kubrick's surreal Heaven
Source: Warner Home Video
Worse, technological supremacy has given mankind delusions of grandeur - our attempt to play god and create life leads to failure when artificial intelligence HAL is forced to become too human and fib. He can't cope and kills the crew - and the hope we're ready to become quite as god-like as the makers of the Monolith. It also has aliens as a metaphor for God - they're certainly advanced enough. Powerful intellectual stuff, but it's a hard journey for sci-fi fans who prefer the black-and-white not-so-nuanced philosophy of Star Wars and its successor.
Director Stanley Kubrick
Writer Stanley Kubrick and Arthur C Clarke
Release 1968
Notes Yes, the 1960s styling grates today, but the pre-CGI star gate sequence remains one of SF cinema's most arresting episodes. The space craft photography is very special too.
Planet of the Apes

Only the man who created The Twilight Zone's dark view of inner space could have worked Pierre Boulle's bizarre allegory into a sci-fi classic with a true twist in its (prehensile) tale. But that's what Rod Serling's script gives us: an adventure in the far future that makes us question our own prejudices.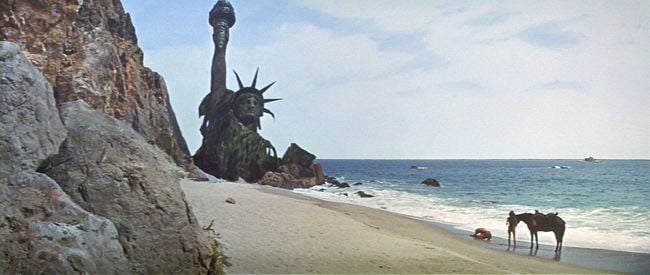 Taking liberties
Source: 20th Century Fox Home Entertainment
Forget Chuck Heston the wrinkly old gun fanatic, and enjoy Chuck Heston the granite-faced anti-hero so disillusioned with the human race's self-destructive sabre-rattling that he has to he fling himself off into space to get away from it all. But he's brought down to Earth with a very literal bump, crashing landing on a world where humans are speechless animals and apes rule supreme. And they're just as bad as we are: hubristic, blinkered, dogmatic, dismissive of the different and preferring the comforts of easy religion to the harsh facts of life. Goddamn us all to hell!
Director Franklin J Schaffner
Writer Rod Serling and Michael Wilson
Release 1968
Notes The source of a quartet of stock sci-fi sequels notable only for building on the paradoxical notion that chimps returning to the past from the future establish the conditions for the apes to succeed man. Timey-wimey.
Sponsored: Minds Mastering Machines - Call for papers now open