Ten serious sci-fi films for the sentient fan
In space, no one can hear you ponder the eternal verities
Star Trek: The Motion Picture

Generally - and rather oddly - disliked by Trekkies, the first Star Trek on the big screen remains closer to the spirit of the original TV series than the Star Wars-fuelled space operas that followed it. While the sequels focused on the Enterprise's plucky, increasingly plump crew falling foul of stock space villains, this movie had an eye on the bigger picture. The plot device of a threatening alien presence bearing down on the Earth was superannuated even in 1979, but Trek creator Gene Rodenberry used it as a platform to ponder the eternal verities: the strength of friendship, the quest for spiritual fulfilment and the question of what it means to be human.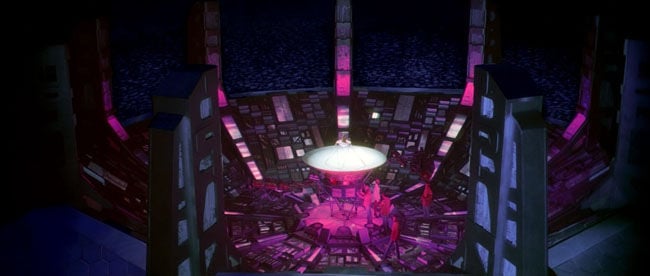 Shock horror space probe
Source: Paramount Home Entertainment
To be fair to its detractors, it is over-long, and the Enterprise takes far too long to encounter the living vessel V'ger. They also complain about the protagonists' characterisation, but that's the whole point of the story: it's only by becoming more intuitive and less coldly logical - regaining their true selves and their pivotal relationship - that Kirk and Spock can understand V'ger and save the day. V'ger likewise, by vicariously enjoying Decker's metaphorical final-reel shag with the bald lass.
Director Robert Wise
Writer Gene Roddenberry
Release 1979
Notes The Director's Cut edition adds four minutes to the run time, mostly with extra "because we can" effects shots, though it is arguably a better edit than the original.
Blade Runner

You've enjoyed it for its dark dystopianism. You've gawped at its dazzling special effects. You've pondered its peculiar script and continuity errors. You've even been amazed by its prediction that Atari will still be producing videogames in 2019 and Pan Am still flying. Now go an enjoy it for its intelligence. Blade Runner, like so many Ridley Scott movies, be more interested in its visual style than its substance, but here at least is a film with some meat to it. Human meat, to be precise, whether it's the fruit of a mother's loins or a test tube. Natural people or artificial people - both are equally viable and of equal value.
Is Deckard a human or an Android? If you need to ask, you've missed the point of the film.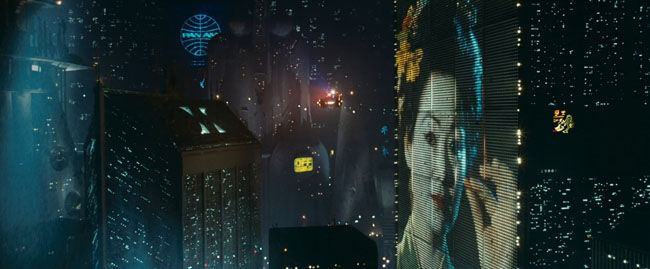 Ad nauseam
Source: Warner Home Video
It's other theme is that life is short so it's important to enjoy it while you have it. A cynic might say we're born solely to snuff it - "Wake up, time to die" - and that's clearly where the moody, wet Blade Runner is coming from. Best make the most of it, then, whether you have three years remaining or many, many more: "The light that burns twice as bright burns half as long," as replicant boffin-in-chief Eldon Tyrell, played by Joe Turkell through impossibly thick bottle-bottom lenses, says.
Director Ridley Scott
Writer Hampton Fancher and David Peoples
Release 1982
Notes Original cut or one of the many others? It's a vexed question. Certainly Scott's Final Cut is the best of the remodelled versions, though you may miss the film noir voiceover or even the jarring out-of-the-smog ending.
Sponsored: Minds Mastering Machines - Call for papers now open