Ten serious sci-fi films for the sentient fan
In space, no one can hear you ponder the eternal verities
Zardoz

"I hope I die before I get old," wailed Roger Daltrey less than a decade before John Boorman wrote and filmed Zardoz to warn us that if our desire to stay forever young is ever fulfilled it will be a Really Bad Thing. The result: total stagnation, societal collapse and an end to progress. We'll be left with a handful of privileged immortals living in a bucolic idyll sealed in from the world outside, where gangs of raping, killing Brutals - led by a wildly mustachio'd Sean Connery in his undies - prey upon the dead-eyed survivors.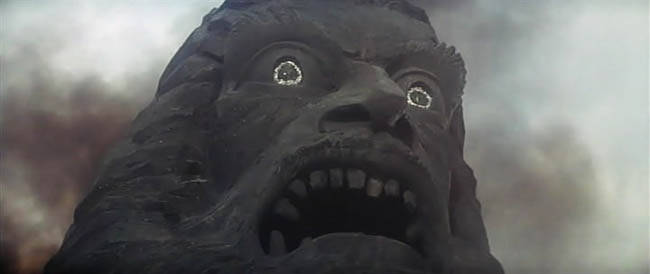 'The gun is good! The penis is evil!'
Source: 20th Century Fox Home Entertainment
So it's not just immortality we should fear, but gated communities too. Boorman had the wit to understand that his arty cinema audience were, ironically, the ones most likely to surrender to the temptation of withdrawing from the world and leaving it to the proletarian hordes. And he had the sense of humour to admit to the same Educated Middle Class failing in himself. Meanwhile, Zardoz's warning remains as relevant today as it did in the early 1970s.
Director John Boorman
Writer John Boorman
Release 1974
Notes A computer based on the infinite pathways light can take in a crystal? It may yet happen.
Close Encounters of the Third Kind

A man-meets-aliens movie that doesn't involve heavy weaponry and acid for blood. And isn't a metaphor for the evils of Communism, either. Steve Spielberg's first movie after Jaws is no adventure story but a meditation on the human quest for the meaning of life. An encounter with an extraterrestrial craft drives Richard Dreyfuss' Roy Neary to the brink of madness, turning his back on wife and child, hearth and home in his quest to come to terms with a world that he has been forced to accept is rather bigger than the 'burbs, which he rejects first by trashing his house and later by leaving the planet altogether.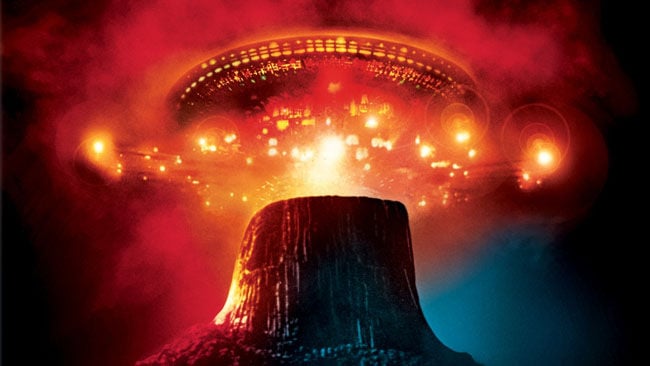 Flying saucer or Christmas tree?
Source: Sony Pictures Home Entertainment
In an era of cynicism, Spielberg's movie is resolutely uncynical and positive - even a military cover-up scheme is pragmatic rather than paranoid. And if it equates the superior flying saucer folk with the innocence of a child - literally: just see how closely Carlo Rambaldi's animatronic alien resembles toddler Cary Guffey.
"Monsieur Neary, I envy you," says Francois Truffaut's Lacomb as Dreyfuss is about to board the alien vessel in his quest for the ultimate answer. Who doesn't?
Director Steven Spielberg
Writer Steven Spielberg
Release 1977
Notes Go for the original, theatrical version, a tighter and more impressionistic work than the shorter, over-sentimental Special Edition version or the unnecessarily extended Anniversary Edition.
Sponsored: Minds Mastering Machines - Call for papers now open