2012 in tech: Apple up the Cook without a paddle, ARM, slab wars... and MORE
Navigate the year safely, without Google Maps
ARM grows up
Today ARM supplies chip designs to 95 per cent of the world's smartphone market and 10 per cent of the mobile computing but reckons it can hit more than half by 2015. Intel has about 80 per cent of the PC market, a market whose sales are dropping, while having barely made a scratch in devices.
Otellini was aware Intel had a problem on small devices, and in 2006 he pledged to drive down power consumption with chips coming in 2008. That was clearly too late, though: Google and Apple were already putting out iPhones and Android by 2007 and 2008.
Intel did make its own ARM-based processors when Otellini came to power, with XScale. However, XScale was killed when Intel challenged ARM by saying it would "lead the industry" on Systems on a Chip (SoC) architectures in 2006 with its next-generation microarchitecture (NGMA), which became the Core multi-core architecture.
ARM is growing up. Today we have Chromebooks – laptops - from Google and Samsung running Android. There's talk of ARM-based Macs, too. Apple's last big shift was when it ditched IBM's Power architecture for Intel chips in 2005 under deceased chief Steve Jobs. Apple picked Intel because chips ran faster and generated less heat and Power; Apple, though, has bought chip companies and hired engineers while creating designs based on technology from ARM for the iPhone and iPad.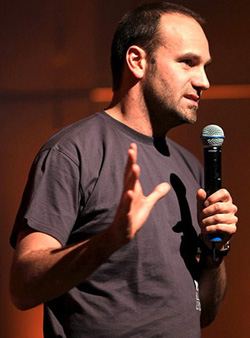 One man and his penguins
In 2012, the data centre started to look vulnerable thanks to recession-linked budget-slashing everywhere. HP in November 2011 announced Moonshot, a project to build hyperscale servers based on Calxeda's EnergyCore variant of the ARM architecture with its first Gemini servers due in the first quarter of 2013. Dell announced its Viking C5000 microserver chassis for ARM, and Intel's x86 competitor AMD announcing plans for 64-bit ARM-based Opteron server processors in 2014. Canonical delivered a commercial-grade operating system, too, with the release of an ARM variant of Ubuntu 12.04 LTS in 2012.
An onslaught of ARM servers are now expected over the next two years but Otellini hasn't let this slip like he did mobile and Intel closed 2012 by launching the Centerton Atom S Series processor – its first Atom-based processor for servers.
As with devices, though, manufacturers haven't put their plans on hold for Intel, and the chip giant once more finds itself trying to catch up. The question will be whether Intel can prove more successful in convincing hardware and software partners to switch horses than it was in persuading device makers to jump in 2007 and 2008.
Making money is hard, burning it - that's easy!
Humility is in short supply among US tech companies. Any acquisition is invariably dressed in hyperbolic terms of transformation, integration and delivery, factors that make it harder to climb down when things go wrong as Microsoft and Hewlett-Packard discovered during in 2012.
Microsoft and Hewlett-Packard, promised the future with their respective purchases of online ads shop aQuantive in 2007 and UK search specialist Autonomy in 2011.
Microsoft chief executive Steve Ballmer sold the aQuantive deal as a "big bet" promising Microsoft was "intensely committed" to maximising "digital advertising opportunity for all." Microsoft paid $6.3bn for aQuantive.
HP, the world's largest PC maker, spent $10.24bn in cash – that's cash – in a transaction to re-invent itself out of a low-margin PC biz suffering falling sales.
This year saw both deals exposed.
Microsoft in July announced it was effectively writing off the aQuantive deal by taking a $6.2bn hit.
The acquisition was to make Microsoft an online advertising powerhouse, serving ads through coordinated and interactive campaigns for clients that would span Xbox Live, Windows Live, Office Live and MSN. It was Microsoft's answer to Google's $3.1bn purchase of advert-delivery network DoubleClick in 2007.
In 2012, Microsoft admitted aQuantive hadn't live up to expectations. Growth and profitability for the Online Services Division – home to Bing – meanwhile were coming in lower than expected.
Yet Microsoft shareholders barely flicked an eyelid at the news and the CEO who lead the deal remained solidly in position at the top by year's end.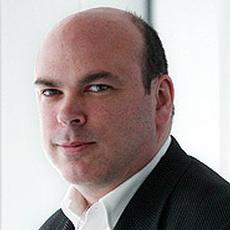 Hurricane Lynch blows into HP
It was an outcome HP could only dream of as HP's news of the Autonomy write down unleashed a storm. HP in November announced it was taking an $8.8bn write down of Autonomy, blaming the UK tech company of "misrepresenting" its value by $5bn. HP promptly referred the matter to the financial regulators in the US and UK and threatened prosecutions.
Mike Lynch, the Autonomy founder and former chief exec who negotiated the deal with deposed HP CEO Leo Apotheker, accused HP of mismanaging Autonomy, of trying to smear him and demanded "immediate and specific explanations of the allegations" against him and his former execs. Lynch's line was that HP had conducted full due diligence on Autonomy's books and questioned that the writedown should come more than a year after the deal. He also questioned the timing of the announcement just as HP published the worst results in its 70-year history.
Shareholders weighed in with a lawsuit against HP saying it violated federal securities laws by issuing "false and misleading statements" about Autonomy's worth.
Apotheker, dumped by the HP board in September 2011 and on whose shoulders the blame for the deal is clearly settling along with Lynch, also stood behind the due diligence process and audits by Deloitte and KPMG. He called it "meticulous and thorough."
Sponsored: Minds Mastering Machines - Call for papers now open