Ten Essential... Symbian Apps
Software for your Nokia

eBuddy Mobile Messenger


We at Reg Hardware would argue that text messaging covers virtually all the bases when it comes to getting in touch with people, but instant messaging is the way to go when it comes to chatting with people in other countries. eBuddy does a simple trick, but does it well, tying multiple IM accounts into one slick interface. It supports the big three: MSN, Yahoo and AIM, as well as Facebook, Google Talk and ICQ - remember that? Adding a new account and downloading your contact list is quick - it certainly makes Skype's application feel clunky by comparison. There are only a few drawbacks: you can't send or receive files, and eBuddy doesn't recognise your phone's camera for any purpose other than changing your profile image. It would also be ideal if it supported Skype, allowing you to resort to Skype's own application for calling rather than instant messaging. As it is, as a way to quickly get in touch with your IM contacts, eBuddy comes well recommended.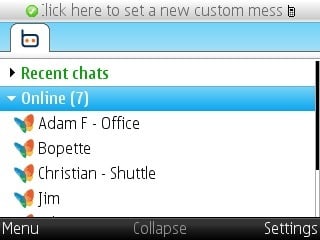 JoikuSpot Light
If you have one of those new-fangled iPads, you'll be acutely aware that the 3G version is rather expensive. Alternatively, if you've ever tried and failed to locate the data cable for your phone to share its 3G connection with your laptop, you'll be tempted by JoikuSpot, which turns your phone into a MiFi-style device, minus the 40-quid up front charge and accompanying bill. The free version is rather pared-back: you can't set a passcode or choose the name of your network. That's fine if you're not within range of anyone with a laptop also looking for an internet connection, but less than ideal if you want to hop online in a busy cafe. The full version costs just £8, though, and allows various handy tricks besides security: VPN tunnelling, IMAP and POP3 connections are all missing from the free version. Setting your phone up as a hotspot is easy - just choose the data connection you want to use and it starts automatically. There were no problems connecting a MacBook to the web, and this neat little app could be a godsend the next time you find yourself wanting proper desktop browsing when you're outside the range of a wireless connection.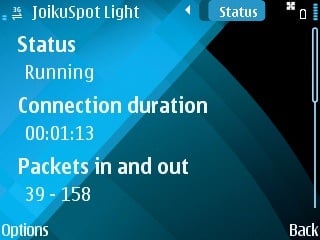 Sponsored: RAID: End of an era?