Ten Essential... Symbian Apps
Software for your Nokia

Maps Booster
You can't argue with the benefits of location-aware applications and map apps on mobile phones, but GPS has its drawbacks: it's slow to get a location, next to useless indoors and in crowded cities, and the kiss of death for an almost-flat battery. Maps Booster aims to speed up getting a location fix by tying together GPS data, cell-tower data and a database of over 100 million Wi-Fi networks to tell you where you are, fast. Coverage is restricted to the less adventurous, with Western Europe and the US enjoying the most data, but impressively, Maps Booster really works. It cuts down the amount of time you're waiting around for a fix, and is a relative no-brainer for anyone frustrated by their phone's maps performance at just a quid.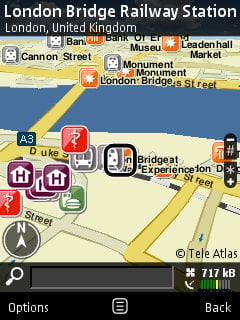 Reg Rating
80%

Price
£1
Download
Ovi
More Info
Skyhook Wireless

Opera Mini
You don't have to use it for long to realise that Symbian's default browser is a pretty dull piece of software, even for a web browser. Opera's choice is much more fully-featured: tabbed browsing and a handy dashboard with your favourite sites ready to go at startup are both useful new features. It's also a tad faster on image-heavy sites: Opera pre-compresses images at its end before sending them over the internet, making downloads faster on slow cellular connections. By default it attempts to load the desktop, rather than mobile, version of sites, which is useful if you want a page as its designer intended, and you can opt for the mobile version if it's faster, though. Other niceties, such as offering to remember your passwords, are also handy. There aren't many drawbacks – its initial loading time is on the long side, but you can always run it in the background until you need it.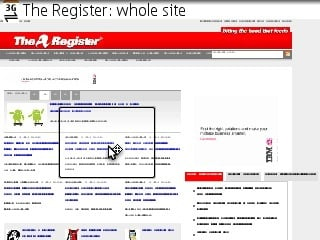 Sponsored: RAID: End of an era?