IT service management professionals converge on London next month for SITS – don't miss out
Read on for free visitor passes to Europe's largest ITSM expo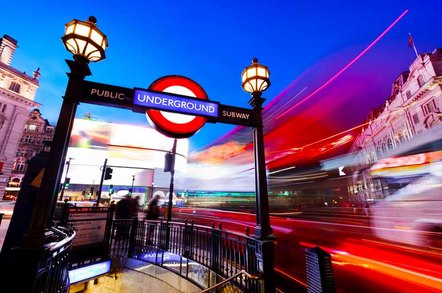 Promo Celebrating its 25th anniversary, The Service Desk & IT Support Show (SITS), Europe's leading IT service management exhibition and conference, takes place on 1-2 May, 2019, in its prestigious new home at ExCeL.
SITS is the essential event for any IT professional working in service delivery, support, or as part of a service desk team that wants to keep up with all the latest developments, tools, and ideas appearing in the market.
The 2019 event, held in the UK capital, includes more than 60 free seminars, discussions, and service management training, covering everything from customer experience to ITIL 4, digital transformation and more.
Key IT decision makers will be there to meet teams from top industry vendors, integrators, consultancies, and service providers. More than 200 products and services will be on show, ranging from automation tools and IT security to cloud solutions, customer experience services, and network management tools.
The line-up of keynote speakers so far includes Reece Pye, consultant and author of Strong Minds, and Helen Windle, ITSM and strategy process manager at Walgreens Boots Alliance.
More information about the event, including full details of the seminar and workshop programme and the latest list of exhibitors, is available here.
Visitor passes are free and valid on either (or both!) days of the event. Sign up for your free visitor pass right here.
Sponsored: How to get more from MicroStrategy by optimising your data stack