You don't have to be a genius to tap into Albert Einstein's BRAIN
Huzzah! A collection of the theoretical physicist's papers are now online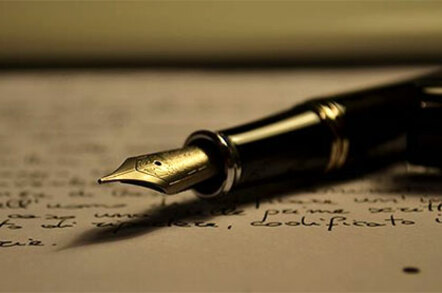 Thousands of papers containing the musings and correspondence of physics megaboffin Albert Einstein have been published online by Princeton University.
The collection containing 13 volumes, dubbed The Digital Einstein Papers, was made available on Friday.
It covers Einstein's writings from his youth to 1923. A trove of archives have been digitised by the university with 7,000 pages representing 2,900 unique documents being uploaded to date as part of the Einstein Papers Project.
More volumes of Einstein's work will appear roughly two years after the original book publication, Princeton University Press promised.
Writings by Einstein, who died in 1955, have already been shared online by the Hebrew University.
Princeton's set of archives are presented in German but can be translated into English on the service, too.
The papers are available here. Nuggets include The Berlin Years and The Swiss Years. But hey, it's all relative. ®