Firefox decade: Microsoft's IE humbled by a dogged upstart. Native next?
Browser turns 10 today. El Reg talks to CTO Gal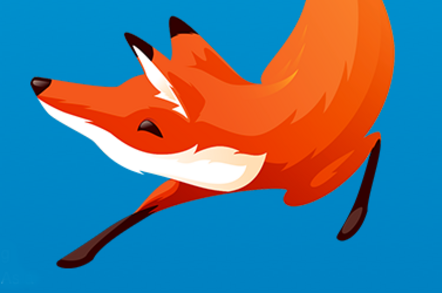 Analysis It seems hard to believe but 10 years ago the PC was the only computing interface for billions of consumers and businesses and Microsoft owned them all.
A desktop or laptop running MS Windows loaded with Office for creating documents and spreadsheets and Internet Explorer to view web pages.
Nearly 100 per cent market share is difficult for anybody to attain, yet Microsoft did it – in the OS, on productivity, and in web browsing.
Microsoft was a monopoly in three fields.
Then came Firefox 1.0 for Windows, Mac OS and Linux. Mozilla's browser was released 10 years ago today (9 November 2004). It was responsible for a catastrophic (for Microsoft) loosening of IE's strong grip on the browser market.
Today Internet Explorer is a shadow of its former self, with half its 2004 market share.
Firefox zoomed, in contrast, to around a quarter of the web browser market relatively quickly and stayed there.
It achieved the impossible: slackened the auto-buy mindset of consumers, businesses and PC makers, who had believed that the only way was IE. And Firefox proved that the world's largest software company didn't own the keys to making a successful browser.
It also opened up the market for others: without Firefox there'd have been no Chrome.
With hindsight, we can now see Firefox as the start of the beginning of the end for Microsoft's desktop troika: Office's lock on documents had been cracked by open-source and web-based alternatives like Google Docs in 2004, and latterly, LibreOffice in 2011.
The PC has been surpassed by the tablet and smartphone, by iOS and Android.
But 10 years on, Firefox itself now occupies the flat lands in terms of growth, as the dial on its market share hasn't moved for some time.
In some ways, that's a comment on the situation in 2004: Mozilla exploded like a Blitzkrieg on a sleeping giant – gains were arguably inevitable as the giant's defences were down. Today, nobody is being complacent, and both Microsoft and Google are working furiously for ways to undermine and overwhelm the other two rivals Firefox and Apple's Safari.
Chrome is regularly updated. While Microsoft is cooking up a version of Internet Explorer in the hope of bringing the developers who abandoned it back into the fold. It will come loaded with RemoteIE and Windows Azure on the back end to let devs test client apps for Windows, Android, Mac, and iOS.
Several years back, Mozilla, Microsoft, Google and the makers of WebKit were competing to be the fastest in rendering and Javascript benchmark races.
Sponsored: Becoming a Pragmatic Security Leader