Aboard the GOOD SHIP LOLLIPOP, there's a Mobe and a Slab and a TELLYBOX
It's swee-eet trip to the Android shop
Meet the new skinjobs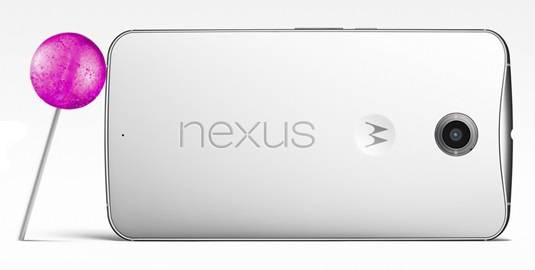 Nothing the God of biomechanics wouldn't let you into heaven for
The first smartphone to run Android 5.0 will be the Nexus 6 phablet, built by Google subsidiary Motorola. The new phone comes with a 5.9-inch 1440 x 2560 display, and an an ARM-compatible Snapdragon 805 quad-core 2.7GHz processor and Adreno 420 GPU from Qualcomm. It comes with 32 or 64GB of storage, and a blue or white aluminum casing.
There's also a 13 megapixel camera in the back and a two megapixel front-facing lens for video conferencing. Twin speakers in the front of the device should provide ample opportunities for selfish wankers to annoy everyone else on public transport.
The Nexus 5 was criticized for its small 2,300mAh battery size; the Nexus 6 comes with a much larger 3,220mAh component. The increased screen size will cause more of a drain, but Google is promising 24 hours of use between charges – and there's a Turbo Charger that can give you six hours of battery life after just 15 minutes on a power supply.
Past Nexus devices have been inexpensive compared to the competition, and Google has continued this with the new Nexus gadgets, although the discount isn't as large. The Nexus 6 will cost $649 for the 32GB version and $699 for 64GB of storage when it goes on sale in November (you can order one from October 29.)
Google is also bringing out a new tablet with Android 5, dubbed the Nexus 9. The device, built by HTC, has an 8.9-inch screen and relies on a 64-bit 2.3 GHz Nvidia Tegra K1 processor and a Kepler DX1 GPU for graphics, plus a 6,700mAh battery.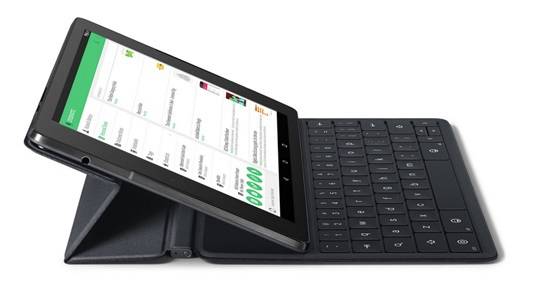 Google's tablet take a trick from Surface
The brushed metal casing houses an eight-megapixel camera in the rear with a 1.6-megapixel unit on the front. There are twin HTC BoomSound speakers on the front of the device, and Google is selling a keyboard cover that clips onto the frame magnetically.
The Nexus tablet comes in 16GB and 32GB flavors, and is priced at $399 for the smaller version. Orders will be taken from October 17, and will go on sale on November 3.
Finally, Google is taking another pop at the TV set top box market, two years after the little-missed Nexus Q device briefly appeared. Its new effort, the Nexus Player, is a hockey puck-shaped device that comes with a voice-activated remote control and optional games controller.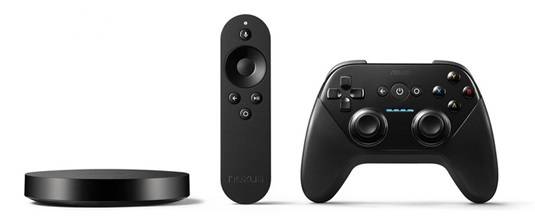 Let's play
The $99 Player, built by Asus, runs a 1.8GHz quad core Intel Atom processor and twin-aerial 802.11ac Wi-Fi, and has an HDMI-out port for wired connections. The device can stream stuff to and from any Android device, and is designed to work well with gaming – Google promises free multiplayer games with the Player.
Google's had a lot of success with its Chromecast TV dongle, but the Player will offer more features and the puck is specifically designed to work with Android. The Chocolate Factory also expects TV manufacturers to start shipping Android 5.0 TVs in the next twelve months and the Player is available for ordering and sale at the same time as the Nexus 9 tablet. ®