Speaking in Tech: 'I think Ballmer tried to DERAIL MICROSOFT', says ex-Redmond man
Did Steve have a Götterdämmerung moment?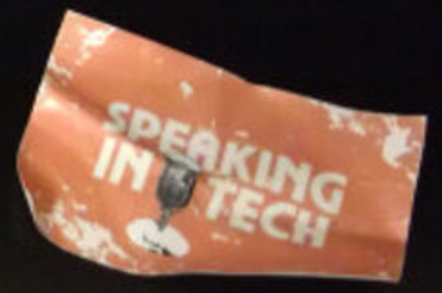 Podcast

It's another episode of El Reg's weekly tech podcast, stuffed with news and views on everything that's happened in our world this week.
Join your hosts Greg Knieriemen and Sarah Vela with their guest, ex-Microsoftie and long lost podcaster Marc Farley, who has since joined San Francisco's Quaddra Software team. Co-host Ed Saipetch is missing this week, but there's still plenty to talk about. See below for indexed topic times – don't say we don't ever do anything for you!
This week we discuss...
Episcopalian wedding (1:00)
Return of Farley (1:45)
Farley startup history (6:20)
Leaving Microsoft (8:05)
Drought-tolerant lawns (9:15)
Stealthy Quaddra Software (11:50)
How to do startups (15:55)
Inside Microsoft - and how Satya Nadella's trying to repair the "damage" done by Steve Ballmer (20:15)
The Nokia bomb (26:10)
Productivity with Surface tablets (27:20)
StorSimple inside Microsoft (31:55)
Azure and Google vs AWS: Amazon behind on Enterprise (34:47)
Cloud Butt (38:45)
Checklist for Quaddra (40:40)
Listen with the Reg player below, or download here.
Podcast Subscriber Links
Subscribe through iTunes
Subscribe through Google
Subscribe through Stitcher
Feed URL for other podcast tools – Juice, Zune, et cetera: http://nekkidtech.libsyn.com/rss
Sponsored: Becoming a Pragmatic Security Leader