NatWest 'spam' email cockup got me slapped with late payment fee, says angry Reg reader
SPF update fail junks critical bank communications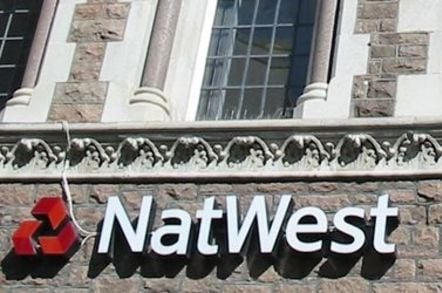 NatWest customers should watch out for lost credit card statements as an IT cockup has been blamed for one Register reader getting smacked with a late payment fee.
A reader told The Reg how he was fined by NatWest for missing the regular payment on his credit card.
The reader, who wishes to remain anonymous, receives his NatWest statements via email. January's statement was dispatched as usual but wasn't received, so our reader missed his payment.
Instead, the statement was caught in the spam filters of his email service provider, Fluent.
Both Fluent and our reader blamed the errant email on fiddling within NatWest's email servers that resulted in the email being logged as spam.
Specifically, they claim NatWest's techies had changed the IP address of the mail servers that dispatch credit card statements and failed to also update their domain servers' Sender Policy Framework (SPF) records.
SPF is a policy framework used to protect against spam by detecting email spoofing.
A domain will declare attributes that describe their emails and declare them as an SPF record that is published to the domain name system. An SPF client program queries the SPF record to confirm the email has come from an authorised source. Google, Microsoft and other major email providers all recognise SPF.
Fluent's founding director Jonathan Gilpin, also a Reg reader, said his records indicate the IP addresses on NatWest servers changed on December 15, from 194.150.182.32 to 194.150.182.18. He discovered the change on January 2 and contacted NatWest's customer support to warn them they hadn't updated their SPF records.
Gilpin said he was transferred to a DNS team who logged the problem.
On January 10 he received an email response from NatWest's GIS Technology Services saying they could not act on the DNS problem because he's an outsider. According to their email, seen by The Reg, the problem could only be fixed if he contacted the business and they would then escalate it. "Once this goes through the channels they have suggested we will be able to resolve this," he was told.
The Reg contacted NatWest to find out the cause of the glitch, why it had taken so long to fix and whether it would take any steps to overhaul its procedures.
NatWest, though, was unable to respond beyond saying it does not use SPF.
Our reader has now urged fellow NatWest customers to check they received their credit card reminder emails for December and early January.
"If they didn't receive the reminder emails during this time, they should double-check that they are receiving them now," he said.
"The fee itself was a comparatively minor annoyance, but irritating nonetheless as I normally pay off my credit card shortly after receiving the reminder from the online banking system. The real annoyance was NatWest's refusal to deal with the problem." ®