Navigon 70 Plus satnav
Street cred
Review These days PND makers are having to offer more to keep the smartphone wolf from the door. Yet as dedicated devices they maintain appeal by delivering a superior range of navigation functions and a screen size that no phone can match. The Navigon's 70 series with a 5in screen is a case in point.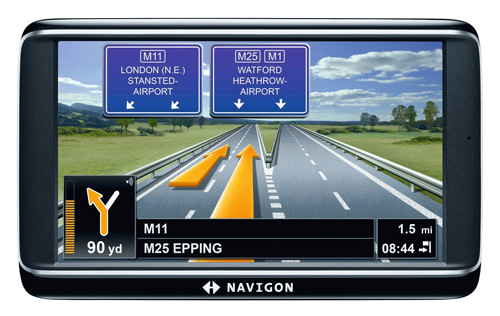 Revolutionary road? Navigon's 70 Plus
The Navigon 70 Plus on review forms part of a revised line up, which, along with the 4.3in 40 models, has Easy, Plus and Premium versions with varying degrees of functionality. If the 70's 5in screen wasn't enough to make it stand out from the crowd, it also features a motion sensor.
Let's start with the LCD, not only are map graphics very clear and easy to read at a glance, but POI icons and street names can be shown without cluttering up the map. The big screen also allows space for one of Navigon's big ideas, Active Lane Assistance which is an animated rolling road that appears in a box at the lower right of the display and shows you which lane you should be in during multi-lane road manœvres.
Wave your hand across the face of the 70 and a POI proximity menu drops down from the top. Tap the relevant icon and the 70 will navigate to the nearest petrol station, car park or food outlet, or to any one of a dozen other categories you can populate the three sections with.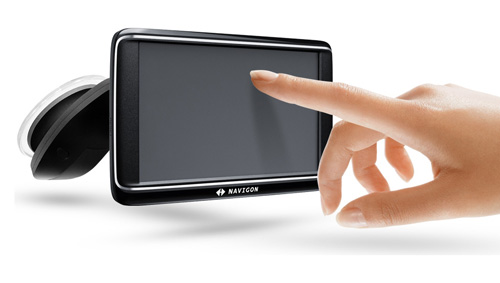 Waving not pointing: movements close to the screen prompt menu favourites to appear
A second menu pops up from the bottom allowing you adjust the volume, settings, enter the birds-eye-view map mode or go back to the main navigation menu. The motion-activated menus were pretty well-behaved though, yet even with the sensitivity turned down they still occasionally popped up unbidden, especially when the wipers were on.
Sponsored: Webcast: Build the next generation of your business in the public cloud