Navigon reckons the 520MHz chip running the 70 is one of the fastest in a PND. Indeed, the UI certainly operates at a very brisk pace and map re-orientation is extremely rapid. The resistive touch screen is very sensitive and the combination of size and sensitivity makes the 70 very easy to use when mounted on the windshield. This is helped by the screen bracket being compact, easy to mount or remove and very solid.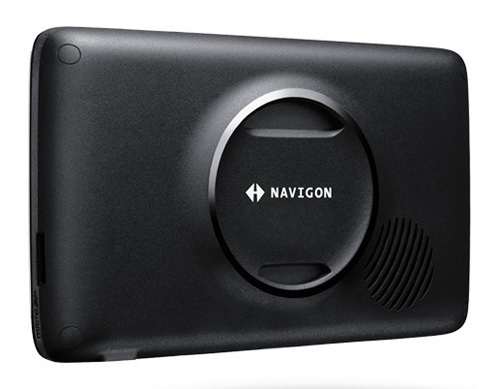 Sound device: the speech functions are certainly above par
Though lacking the subtleties of TomTom's HD Traffic and IQ Routes, basic navigation proved faultless. After a week, the MyRoutes facility started to suggest roads that I was using as preferred local short-cuts, in preference to its initial suggestions, traffic allowing.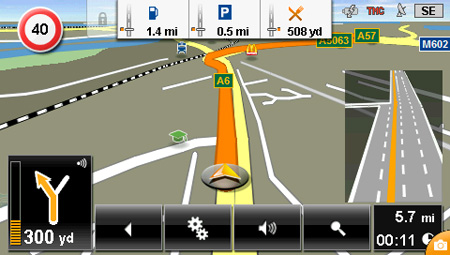 Amenity distances highlighted
The quality of both the male voice and the text-to-speech facility deserve a special mention. Pronouncing Bolton as "Belton" aside, it was near perfect and road numbers over two digits were enunciated in my preferred style of A-1-2-3.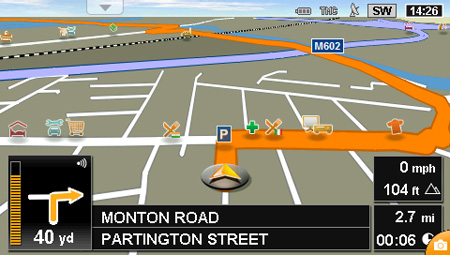 Turn and road information
Navigon's menu layout and map design are models of simplicity and the search facility supports full, seven-digit post codes. The comprehensive POI database had no problem performing all my usual test searches by name and type.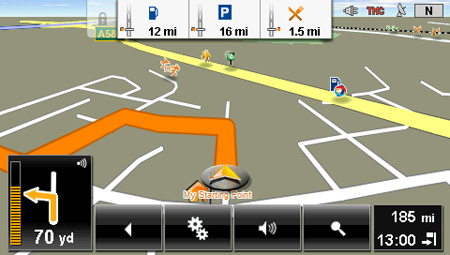 Pop-up menu options
The 70 comes bundled with a TMC subscription and uses the charging cable as an FM antenna. The system can be set to either re-route you automatically around traffic jams or show you the options and ask for approval before heading off the beaten track.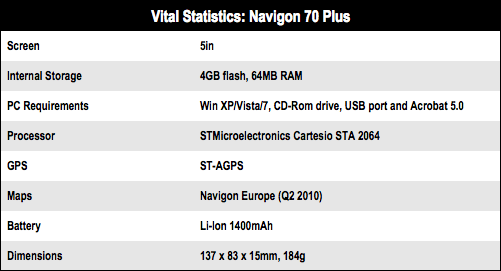 Sponsored: Webcast: Simplify data protection on AWS