IBM acquires Bowstreet for composite application development
Primed for blue-washing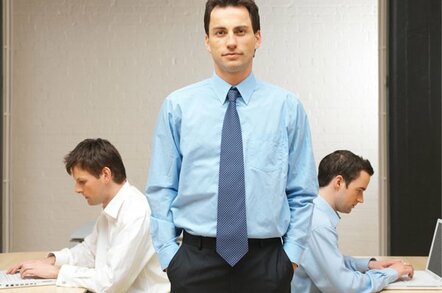 Analysis On the 20th December, IBM announced the acquisition of long-time partner Bowstreet, a 75-person, privately-held company based down the road in Massachusetts from IBM's Workplace, Portal and Collaboration Software group, into which it will be assimilated (or "bluewashed" as IBM quaintly refers to it). The acquisition is hardly surprising given that the two companies have been working together for more than four years and share more than 100 customers.
Bowstreet began life in the heady, pioneering .COM days as a web services specialist but saw the writing on the wall with the crash and quickly refocused its efforts on portals, and more specifically portal application development frameworks—its Portlet Factory — and a number of application solutions developed using the Portlet Factory for corporate performance and workforce management. Since then the company has worked very closely (in fact, almost exclusively) with IBM and now offers the WebSphere Portal Adapter which provides tight integration with IBM's WebSphere Portal and Rational Software Architect and as Michael George, CEO of Bowstreet so aptly put it "Brings Microsoft ease to the power of Java".
The two companies clearly know each other well and the technology is well integrated and as a result IBM believes that the washing process should be rapid with Bowstreet rapidly taking on a blue tint in short order. The roadmap discussed in the announcement sets out spring next year as the timeframe for re-branding and integration, with Bowstreet Portlet Factory becoming IBM WebSphere Portal Portlet Factory and the Bowstreet Corporate Performance Suite becoming part of IBM's Workplace for Business Strategy Execution.
Bowstreet has also worked with Oracle to provide a Portlet Factory optimised for the Oracle Portal (part of the Oracle Fusion Middleware "suite"). IBM and Oracle are already co-operating around WebSphere and Fusion (that's the Oracle Applications Fusion) and plan to continue co-operating on the Portlet Factory, although it seems pretty clear where resources are going to be focused over the next few months — and it's not in the direction of Redwood Shores.
IBM positions the combination of WebSphere Portal and Portlet Factory as a solution for composite application development. Note the use of "a" and not "the". Here lies the single biggest challenge for IBM going forward. It offers multiple solutions for composite applications, including the Portlet Factory, Workplace Designer, WebSphere Integration Developer for development and WebSphere Portal, WebSphere Process Server, WebSphere ESB, Workplace for deployment.
Customers are likely to confused by the array of alternatives and IBM is going to have to work hard to explain which approach makes sense when. It is not sufficient to simply state that Workplace, WebSphere Portal and Portlet Factory are for "integration at the glass" and WebSphere Integration Development, Process Server and ESB are for "integration at the backend". Customers need to know when it makes sense to do the former and how any investment they make can be exploited in the latter approach.
IBM will face similar challenges when it comes to asset integration. Bowstreet also provides a set of Integration Extensions for SAP, PeopleSoft, JD Edwards, Siebel, Documentum and a number of other applications and technologies. Customers need to know when they should use these rather than the integration capabilities provided with WebSphere.
So, whilst the acquisition certainly makes a lot of sense for IBM, the company is going to have to invest in advice and guidance to ensure it makes sense for customers too, in the context of the broader IBM SOA/composite application proposition.
Copyright © 2006 Macehiter Ward-Dutton
This article was originally published at IT-Analysis.com