Original URL: https://www.theregister.co.uk/2012/03/26/review_pioneer_sc_lx85_av_receiver/
Pioneer SC-LX85 9.2 AV receiver with AirPlay
An amp for all seasons
Posted in Personal Tech, 26th March 2012 11:00 GMT
Review The Pioneer SC-LX85 is AV receiver royalty. It lords it over the rest of the brand's home cinema range, resplendent in the latest audio visual finery. Priced at £2K, this is red carpet home cinema.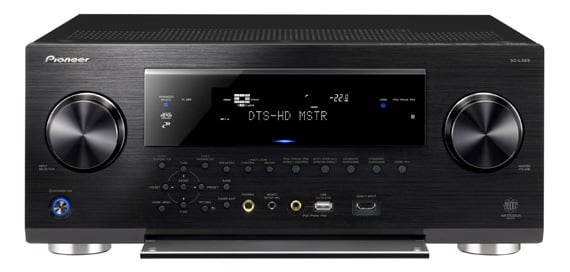 AV aristocracy: Pioneer's SC-LX85
There's little doubt that the SC-LX85 is exquisitely built. It sports a convoluted, rigid chassis with a glossy fascia offset by subtle metal trim. You might need some help lifting it from its box, as it tips the scales at 17.9kg.
Connectivity is extensive. With seven HDMI inputs, all 3D ready, you're unlikely to run out of places to plug things anytime soon. There are also two HDMI outputs, to feed both flatscreen and projector. New on this season's model is HDMI Standby Through, which routes connected sources to a TV without the need to power up, and AirPlay, Apple's pushmi-pullyu wireless audio system for iTunes and iOS.
The SC-LX85 is also a DLNA renderer, so Android owners can enjoy much the same functionality with the appropriate app. Not that the SC-LX85's network niceties end with AirPlay and DLNA. Pioneer's proprietary Air Jam system is built-in that has its own iOS app. Using an optional adapter, up to four Bluetooth devices can be paired to the receiver.
Each Bluetooth user can then cue songs to create a collective playlist, a feature certain to go down a storm at your next Come Dine With Me soiree. 
While the SC-LX85 doesn't have integrated Wi-Fi, Pioneer has tried to redress the situation by bundling an adaptor in the box. Unfortunately, I found this an awkward, uncooperative gizmo, and soon consigned it back to box.
Network streaming has fast become an integral component of the modern AVR. So naturally, the SC-LX85's H.M.G (Home Media Gallery) can stream MP3, WMA, WAV, AAC, FLAC and Ogg from PC or LAN; it also displays album art when available. However, compatibility isn't as comprehensive from USB. FLAC, Ogg and AAC files all fail to play from a stick.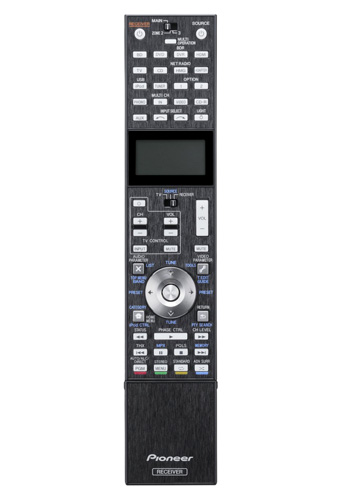 No skimping on remote functionality


There are no caveats about the receiver's audio performance though. The LC-LX85 is ripped like a Spartan. Beneath the lid you'll find nine channels of audiophile grade ICEpower Energy HD digital amplification, each rated at 190W (into 6Ω).
Thankfully, pointing all this power in the right direction isn't too difficult, due to Pioneer's MCACC room calibration tool. This correctly placed all the speakers in my listening room in terms of size and distance, and exhibited no phase errors. You can even view the results on Pioneer's free iControlAV2 app for iOS and Android devices.
All the requisite sound decoding formats are on hand, plus height and width indulgences for DTS Neo X and Dolby Pro-Logic IIz. Recognizing that few can accommodate this beast in full nine channel mode, you can also elect to run it multi-room. A variety of channel assignment patterns are available, including 5.1 in one location with two sets of stereo feeds going elsewhere.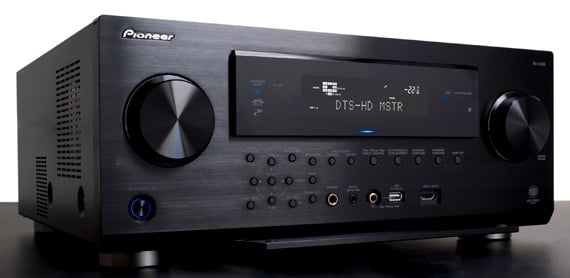 Tired of two-channels? Perhaps its time for a multichannel makeover
As a movie machine, the SC-LX85 delivers in spades. To ensure both sweetness and visceral cinematics, the AVR has been tuned by engineers from AIR Studios and certified Ultra 2 Plus by THX. Huge dynamics crack with whip-like precision, while action effects are panned with ease. The receiver delivers scale without distortion.
The SC-LX85 is not just about box-office thunder; it also sounds wonderful with multi-channel music. The skittish percussion and rhythmic chanting which opens Symphonic Suite Akira (Victor Entertainment, Japanese import), a 96kHz/24-bit 4.1 DVD-Audio recording of the iconic anime score, is made all the more extraordinary by the surgical precision of the SC-LX83's delivery.
Verdict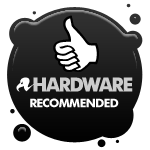 Beautifully engineered and lavishly equipped, Pioneer's SC-LX85 is a lust-worthy new member of the AV elite. I suspect niceties such as AirPlay and network streaming will have long time enthusiasts pondering an upgrade, while it's audio performance might even tempt two-channel audiophiles. I'd rate the likelihood of a better sounding AV receiver being released this year as slim to none. ®
More AV Gear Reviews

Yamaha
RX-V471
AV receiver
Ten...
boomboxes
Marantz
NR1602
AV receiver
Ten...
mini hi-fi
systems
Onkyo
TX-NR609
AV receiver