Original URL: https://www.theregister.co.uk/2011/12/09/review_onlive_cloud_gaming_system_microconsole/
OnLive Game System cloud gaming console
Server-ance play
Posted in Personal Tech, 9th December 2011 07:00 GMT
Review The OnLive cloud gaming service was launched in the UK in September, and I was impressed by the fact that it allowed me to play a wide range of PC games on my Mac – without requiring Boot Camp and a copy of Windows, or any virtualisation trickery.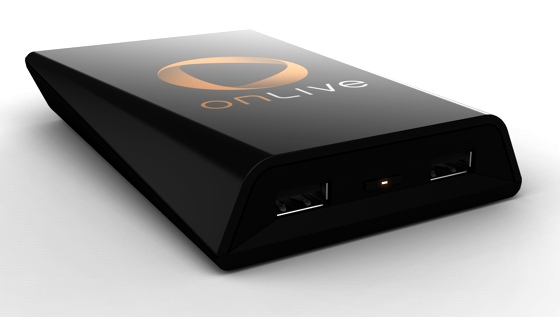 The USB ports are for charging wireless controllers
That's possible because OnLive runs your games on its own servers up there in the cloud and just squirts the game's video signal down to a PC or a Mac over a broadband connection.
And now you don't even need a computer at all. OnLive has come up with its own low-cost Game System that allows you to play on your HD TV instead.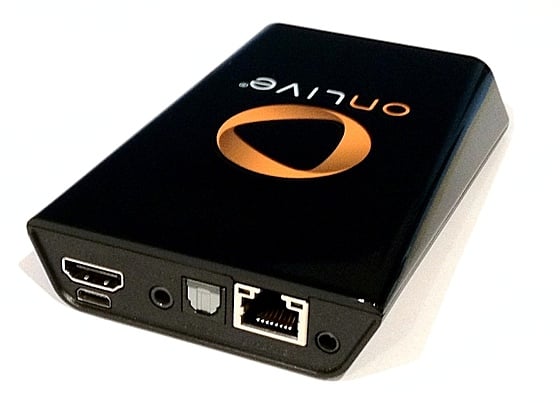 HDMI, digital and analogue audio, and Ethernet round the back
Priced at just £70, the Game System consists of a "microconsole" and a wireless game controller. The microconsole is a compact, glossy black box that looks very much like a portable hard disk - although it doesn't have an internal drive of its own. It's equipped with an HDMI interface for your TV, plus analogue and optical digital audio, and a pair of USB ports.
Network connectivity is provided by an Ethernet port, but there's no wireless option at the moment. My home network runs on powerline kit, so I had no trouble setting up the Game System in my front room, but the need for a wired connection might be a problem if your router is too far from your telly.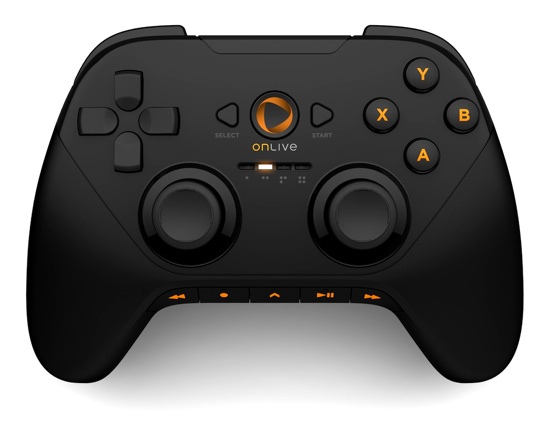 The bundled controller is wireless
The controller is quite conventional, but it's solidly built and, despite the low cost of the kit, includes a rechargeable battery. The power pack should last for more than 30 hours, but the controller can also run off two AA batteries if required. You can connect up to four controllers, or use a USB keyboard and mouse if you prefer.
Turn it up cloud
Setting the Game System up is straightforward. There are Ethernet, USB, and HDMI cables included along with the mains power supply, so you just need to plug everything in and follow the on-screen prompts to create your free OnLive gaming account.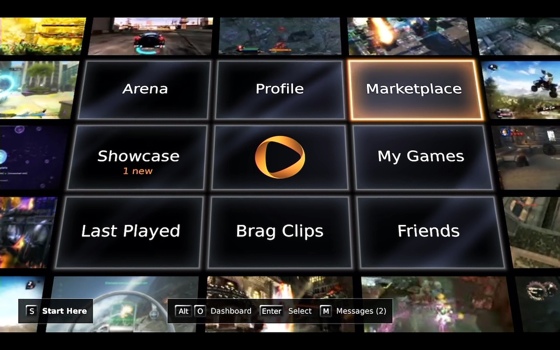 The OnLive UI is easy to navigate
There are a number of payment options available. You can buy games outright for full price – the new Batman: Arkham City costs £34.99, for instance – but it's also possible to get a "playpass" for many recent games and this will allow you to rent the game for a few days instead. Arkham City will cost £3.99 for a three-day playpass, or £5.99 for five days. Older games are slightly cheaper: £3.49 and £4.99 for three- and five-day rentals, respectively.
Paying full whack for a game essentially grants you unlimited access to the the title, allowing you to play it for as often as you like.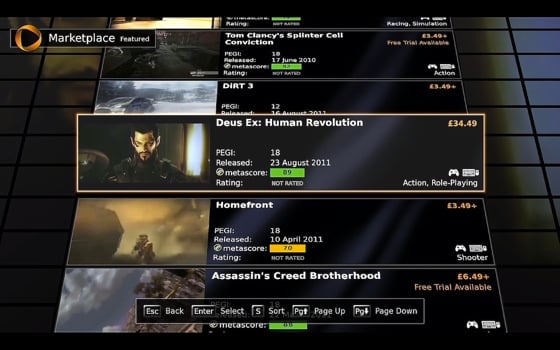 There are plenty of A-list titles on offer
There's also a monthly "playpack" option that gives you unlimited access to a selection of about a hundred games for £6.99 a month. You won't get the very latest titles in the playpack list, but it's a good option for casual gamers who'd like to try their hand at a variety of games.
Quite a few games also provide a 30-minute free trial so it's worth downloading the OnLive client software onto your computer to check out a few games before purchasing the standalone Game System. OnLive has also done a deal with BT to provide the ISP's broadband customers with a three-month subscription for free.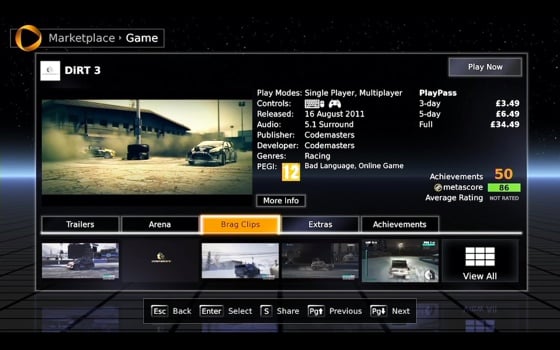 Three- or five-day passes, or unlimited access are on offer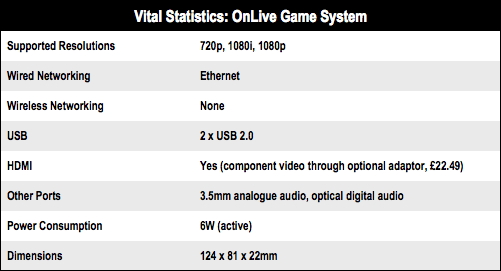 Play time
OnLive recommends a broadband connection of at least 2Mb/s, and preferably as much as 5Mb/s to run games properly. My BT broadband connection is supposed to be 8Mb/s, but actually averages around 2.5Mb/s. Consequently, the Game System did warn me that the speed of my connection might affect the video quality, but I switched the output resolution down from 1080p to 720p and was pleasantly surprised to find that even action games, including Arkham City ran at playable speeds.
When dealing with latency, OnLive told me that it has fine-tuned the service to provide a round-trip latency of 100ms, which, it says, "will feel like a local game". Veteran gamers who are used to pings of less than 20ms might feel that's not fast enough for their hair-trigger reflexes.
But hardcore players are going to want to use their own console or computer hardware anyway. The games I tried all ran fast enough for my more casual-player gaming skills.
The one compromise caused by my relatively slow broadband was in graphics quality. The graphics definitely weren't as sharp and detailed as you'd get from a PC or games console, and there were moments of frenzied Catwoman leather-and-whips action when things did get a bit blurry. However, I never experienced any pauses or slow-downs that marred the gameplay.
I have tried OnLive on a 5Mb/s-plus connection and the graphics were significantly sharper, so it's definitely worth using an online speed measure such as Speedtest.net to make sure your broadband connection is up to the task before buying the standalone Game System.
Verdict
Testosterone-fuelled hardcore gamers will no doubt want to stick with their PCs or consoles, but I have to admit that the OnLive Game System worked better than I'd expected – even with my less-than-stellar broadband connection. The current selection of around 170 games certainly isn't exhaustive, and for every Batman or Assassin's Creed there's a Cake Mania or Planet Horse. But for casual gamers and family audiences, the OnLive Game System really does offer an affordable alternative to a conventional games console. ®