What does people-centric IT mean, anyway?
Nadella has news for IT users
Make it easy for the user...
The appearance of tablets in the last few years shouldn't be underestimated either, and neither should the evolution of smartphones, says Conway. The cloud and mobile management go hand in hand.
He describes the use of Microsoft's cloud-based mobile management software, InTune, to keep work resources on devices safe. "We can wipe only corporate email, and only those apps that have been installed via corporate through the InTune management experience. So work would be wiped but personal wouldn't" he says.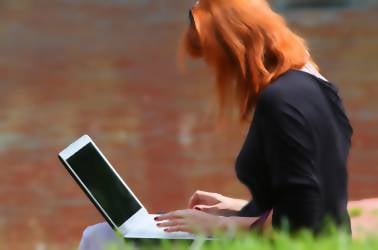 If tech dept doesn't provide attractive services, users will "self-serve"...
and no one wants that.
All of this cloudiness is driving the need for IT departments to compete for their users' business. "IT functions need to figure out that if they don't provide or enable attractive services, then users will go out and self-serve," Langley says. "You won't know who's using what, and where your data is."
Are you experienced?
So far though, this whole conversation has been about infrastructure. It focuses on issues such as how to manage and secure devices, and ensure that users can access the right resources using them. At another level of abstraction, companies should be thinking about the user experience, says Langley.
"A lot of people centric stuff is focused on the interface, but it's the end-to-end experience that's important," he says. He uses Apple as an example. "They have this thing about feeling a certain way about the service from the minute that you open the box. We should feel like this about IT."
For a lot of IT folks, that's a very murky concept. They understand technical design; things like how to automate tasks using Unix scripting, and how to deal with a device that has been compromised. All important stuff, no doubt, but not exactly people-centric, by anyone's definition.
Users care about an entirely different set of issues, explains Brian Prentice, VP of research at Microsoft. What makes it even more difficult is that they often don't even know what they care about.
Traditional IT experiences are created via requirements definition management, he explains. You go and ask customers what they want, and then you build it. That's what produces information about workflows, for example.
But what if the customers don't know what they want? Or what if you ask them the wrong questions? "People-centred design is a different mode, that we call observe, define, build and refine," he says. "So the first step is not to ask, it's about watching." It's a kind of corporate anthropology, he explains, and you see a lot of it going on in user experience design firms.
That's something that few IT departments will have the resource or the experience to do. But it also shows how important it is to build upon these purely infrastructural considerations when considering people-centric IT.
One example involves delivering information in the format that people need it, when they need it. Longbottom wants applications to maintain state across different devices (so that he can pick up where he left off when switching between his laptop and his Lumia).
But he also wants his system to know that he has his tablet with him, and advise him to look at that instead, because it knows that the content he's looking at will fit better on that screen. That's context-aware computing, in a nutshell.
Another example of context-aware computing is hanging out on the Xbox One, and allowing through Skype calls from your friends, but not letting through notifications from work people, because Skype knows that your Xbox One sessions are for downtime. Right now, you have to set those things manually.
These kinds of things are application-level challenges, but they're all a part of a broader, more people-centric approach to IT. Mobile device management and identity control are undoubtedly a core part of that, say experts, but they're only a part. It's about giving users the kind of experience that they want from their applications, on their terms, and as such, it stretches all the way up the stack. ®
Sponsored: Minds Mastering Machines - Call for papers now open