Resident Evil 6 game review
It's bite night tonight in a horrorfest sporting an impressive engine
Chomping at the bit
Chris' owes a lot to Epic's Gears of War, as new insectoid enemy, the J'avo come armed to the teeth and are only too happy to shoot back. So it is that the spectre of bad cover mechanics pops its head out from behind a conveniently placed overturned car.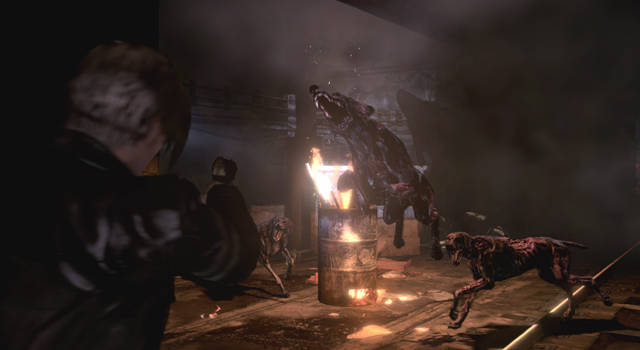 Hot dogs
In fairness, it's often possible to sidle up to foes, deliver a quick one-two combination and leave them to disintegrate, but to force us into a poorly implemented cover system, when the action heats up, is galling.
Better are the numerous 'trap' points (similar to RE4's famous church bell scenario) where you're assailed from all sides for a set period. Though none impact in quite the same way as RE4's – not 'least because there's never that moment where a chainsaw suddenly revs into life behind you. They are still tight and tactical though, even scary, and perhaps indicative of where the series should be heading.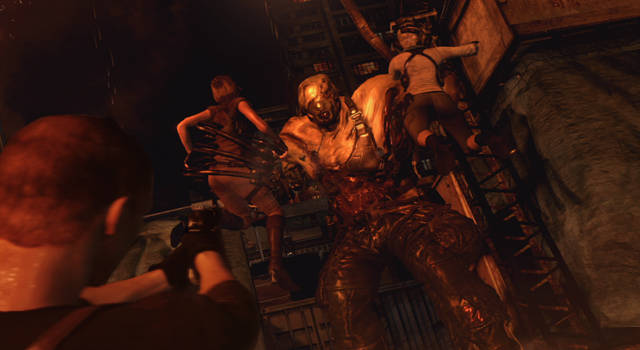 Freddy's dead
Finally there's the cooperative play which (almost) works locally but fails to convince online. This is because avoiding taking damage from zombies is nigh on impossible (remember, they have guns now), meaning you'll regularly end up with no health and in need of a shot of adrenaline administered by your partner.
Being all but indestructible, your AI partners are much more likely to help you out than human ones, making online play a more difficult proposition.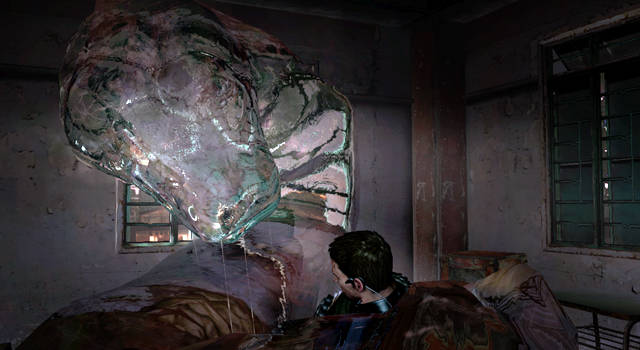 When jellied eels strike back
Despite my review of mostly criticism I'll freely admit I was still entertained by Resident Evil 6, as the odd fantastic boss fight and sheer scope of spectacle dazzled the senses. In fact, playing the game is similar to watching the next Die Hard movie: you know that by now any scrap of credibility has long gone, but by god you'll watch it anyway if only for those blockbuster moments. Ultimately though, like a fading Hollywood star sporting one too many facelifts, it is simply old-school design grafted onto an impressive engine.
Verdict
Capcom's latest plays like a seven-year-old game, which is fine given there were some crackers back then. But, as seems to be the case in general with the triple-A side of the games industry right now, it falls down by skipping on the trickier, yet essential, aspects of game design, such as innovative gameplay and freedom of choice. ®
More Games Reviews

Borderlands
2
Guild Wars 2
Darksiders 2
Lollipop
Chainsaw
Ghost Recon:
Future Soldier
Sponsored: Minds Mastering Machines - Call for papers now open

Resident Evil 6 game review
What's that? Why yes, it's a zombiefied kitchen sink that Capcom have thrown at us. Available on Xbox 360 (tested) and PS3.