Microsoft Xbox 360 Kinect
Motion carried
Gaming evolved
Displaying your body in a green-tinged video feed, and with a colourful wireframe overlay, your first look at Kinect's motion capture is revelatory. The wireframe mirrors your every move. Ankles, feet, wrists and elbows are all tracked independently in real-time and with no noticeable lag.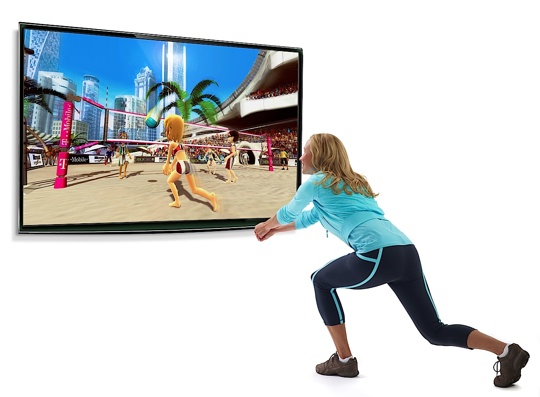 Good for the glutes?
It's like touching one of 2001: A Space Odyssey's obelisks, as your brain races ahead with future possibilities. OK, so that's a bit of a stretch. But it is - for those old enough to remember - like the first time your parents brought home a video recorder, or the first time you used a personal computer.
Unlike those technologies, however, Kinect requires no explanation. It's not instruction guiding your first tentative steps in this new world, but intuition. Kinect talks your language. It makes you feel you've spent years subservient to technology and the unnatural interfaces and command lists it has imposed upon you.
Kinect feels liberating, as it places you firmly back in control with natural gestures and voice commands.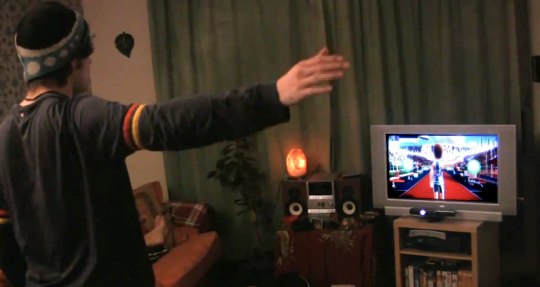 What it really looks like
Impressive enough on your own, the technology really shines with others in the room. Kinect can recognise and track up to six players at a time – two in the active play space and four additional persons outside it. And with facial recognition software that puts my Alienware PC to shame - working in almost every light condition and at almost every conceivable angle - players only need to step into a prominent position to be recognised.
Sponsored: Minds Mastering Machines - Call for papers now open