Rock Xtreme X790
Desktop Core i7 in a notebook
However, the greatest limitation will be the battery life. We've become almost blasé recently about laptops and netbooks boasting seven or eight hours of battery life, but the X790 won't even get you through a 90-minute feature film.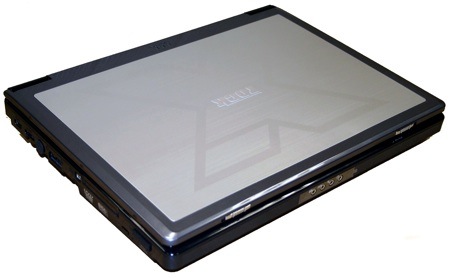 Not as laptop-like as it looks
We selected its "balanced" power preset, which attempts to strike a good balance between performance and battery life, and then looped PCMark 05 until the battery was completely drained. On that setting, we barely got 75 minutes of runtime, and even switching to the "better battery life" preset only added about another five minutes to that time.
To be fair, Rock is quite open about the limited battery life, and the X790 compensates for that weakness with some quite outstanding performance results. Not surprisingly, the i7 processor leaves most Core 2 Duo laptops trailing in its wake. Processor performance in PCMark05 breaks through the 10,000 mark, while overall system performance is about 60 per cent stronger than any other laptop we've reviewed recently.
Graphics performance is a particular strength, with the i7 and GeForce GTX280M combining to producing the sort of test results that we've only seen from SLI rigs such as that in the similarly expensive Toshiba Qosmio X300. It even manages 49f/s when running Far Cry with high-quality graphics settings and at full 1920 x 1200 resolution. It'll certainly make a good workstation for tasks such as CAD or 3D rendering – as well as being a pretty hot games machine.
Verdict
The battery life is clearly a disadvantage, but then a 17in laptop like this would never be carried around coffee shops like a lightweight netbook. It's very much a desktop replacement machine - literally, since it contains a desktop CPU - that can be carried from one location to another. The price might seem extravagant, but isn't actually that bad compared to high-end laptops, and the sheer power and performance that it offers will ensure that it earns its keep – particularly for graphics- intensive tasks. ®
More Notebook Reviews...

Toshiba
Satellite A350-12J

Samsung R522

Dell Studio 15

Acer
Timeline 4810T

Rock Xtreme X790
Big, heavy and with a poor battery life – but it goes like the proverbial off a shovel.