Nokia 6650 clamshell phone
Full-featured Symbian job on a budget?
Once opened, the 6650 is a little on the long side - it's 177mm - and can be uncomfortable to use for a long period of time. The speaker was a little feeble too – so loudspeaker mode was on the lame side. This lack of volume is the only real audio annoyance as call quality was otherwise unaffected. The included headphones double up as a hands-free kit, however, these use a 2.5mm jack.
This is frustrating for those that want to use a better set as no adaptor is provided. The bundled pair are standard in-ear 'phones and not the preferred bud variety, so anyone with half an ear for music - or a low pain threshold - won't want to use them for long.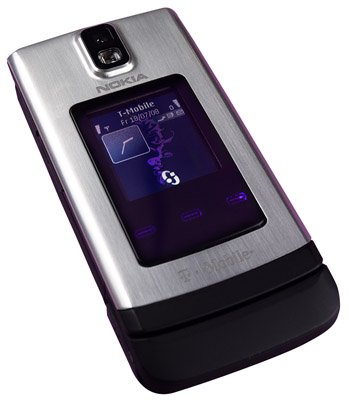 The 2Mp camera's no good in dark pubs
The 6650 has a two-megapixel camera and combined LED flash that bulges out by only a few rounded millimetres. There isn't a second internal camera, so anyone who wants to make video calls will be disappointed. But then, who does? We were pretty unimpressed by the camera quality, struggling even in optimum light conditions and quite useless in a dark pub.
There is a micro USB connector, which using the provided cable will allow you to connect it up to your PC where you can access the phone as a mass storage device. This is where you'll find a copy of the Nokia Software Suite waiting for you. No CDs are provided, which is a sign of the times.
Unlike many mobile phones, this phone will work in Linux and you can drag and drop your DRM-free music and video files to the device where they will be picked up when you refresh the phone. However, anything more advanced than this and it's back to Windows.