Sony Ericsson Walkman W960i music phone
It's a phone. It's Walkman. It's a robot. Well, maybe not a robot...
The Walkman 3.0 player interface, launched, if you can't guess, by the big W button that has centre stage on the keypad, is familiar enough, though unlike the visually similar Media Centre on the K850i it only allows access to music files. Video and stills images have to be accessed separately using the File Manager, which seems something of a step backwards.
For a device whose main raison d'etre is music, the lack of a 3.5mm headphone socket could be something of a disaster but thankfully the W960i comes with a suitable adaptor so that you to use any set of phones and still keep hands-free functionality.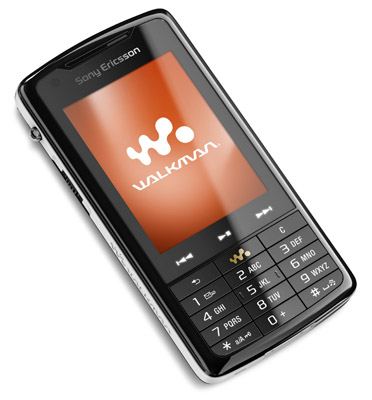 The lack of a 3.5mm headphones jack could be something of a disaster
We searched in vain for details of the audio power output, but it managed to drive our trusty Beyerdynamic DT250 closed cans with no problem at all so it must have a fair bit of oomph. The supplied ear-buds were of a decent quality, but as with the 'buds supplied with the Samsung F700 - reviewed here, they are just a bit too small for our ears. Extra, larger buds would be a boon - just how expensive can a couple of small bits of rubber be?
This week we have mostly been listening to Melissa Etheridge, Richard Thompson (live from the excellent 4 CD set RT), a 1956 mono recording of Bizet's The Pearl Fishers and the soundtrack to Michael Mann's film The Last of the Mohicans.
We're happy to report that the sound the W960i makes is fine. Playing identical tracks on the W960i and on a K850i, and swapping back and forth, we were hard pushed to spot the difference. What the W960i is not is a whole new world of sound; what it is is a very competent music player that like most of the Sony Ericsson stable produces a sound quite the equal of any mass-market MP3 player.
Sponsored: Minds Mastering Machines - Call for papers now open