Good Tech touts over-the-air PDA set-up
Code can communicate across any network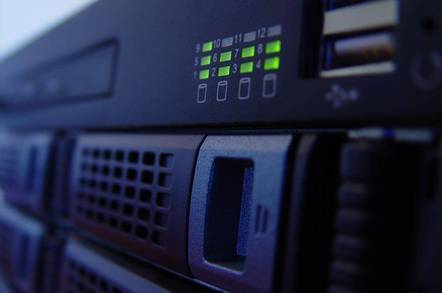 Good Technology is to push further into Europe, the company said this week, with the creation of sales and support channels in six countries. The mobile data specialist also announced the expansion of its North American channel.
The drive to boost the reach of its sales arm came as Good announced the latest version of its push email and data system, GoodLink.
GoodLink 4.0 will provide IT managers with secure over-the-air device configuration, provisioning and updates, not only for Good's own code, but third-party applications too, company marketing chief Sue Forbes told The Register. The connection is protected by end-to-end AES encryption, she said.
By allowing users to activate the initial device set-up and loading process, she said, would lead to "large TCO savings".
Good's Secure OTA system also supports the distribution and management of corporate security policies, and can be used not only to erase devices remotely, but to restore supported applications and data.
GoodLink currently connects Microsoft Exchange and IBM Lotus Domino servers to devices based on the Palm and Windows Mobile for Pocket PC operating systems. On the client side, Good said it has tweaked the wireless code to boost OTA synchronisation speeds by 300 per cent, boosting device battery life. The client software can now take advantage of the host OS' multitasking capabilities - or at least emulate it, in the case of Palm OS 5.
Good has also improved its code to work better across multiple network carriers. GoodLink 4.0's Global Connect system - which will be pitched primarily at multi-national companies, said Forbes - allows firms to buy devices in countries where Good does not yet operate, safe in the knowledge that compatible PDAs and smart phones can be set-up over the air. Founded on GoodLink 4.0's Secure OTA system, Global Connect also effectively eliminated the need for networks to support push technology.
Good is nevertheless expanding its geographical coverage, opening sales and support operations in Mexico, France and Germany, the latter two running subsidiary operations in Italy, Belgium, Spain and the Netherlands.
In the US, the company said it was bringing distributor Ingram Micro on board to help its own sales team broaden its reseller customer base. The distributor will bundle GoodLink with the PalmOne Treo 600 and 650 smart phones. The deal marks the point at which Good's potential customer base has expanded beyond the scope of the company's own, enterprise-oriented sales force.
Good also launched a hosted version of its software. Pitched at VARs and ASPs who maintain Exchange servers on behalf of small- to medium-sized enterprises, GoodLink Hosted Edition allows reseller partners to offer GoodLink without the need to run the enterprise-class software itself - Good will handle that side of the equation, said Forbes.
GoodLink 4.0 will ship mid-Q1 2005, and will ship in the US, Canada and the UK, as well as the seven countries Good moved into this week. ®
Related stories
Nokia to bring Good push email to business phones
Nokia aims to dominate mobile email
RIM ships Blackberry Enterprise Server 4.0
RIM takes active-user total to 2m
RIM signs BT to sell Blackberry
World phone shipments to slip in Q4 - analyst
Sponsored: Minds Mastering Machines - Call for papers now open