Nokia to bring Good push email to business phones
And Visto to the latest Communicators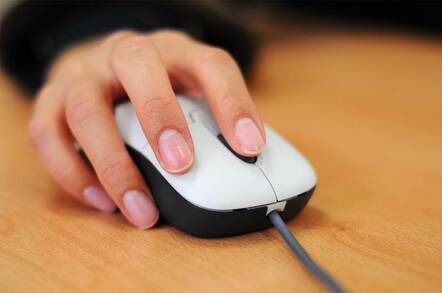 Nokia today launched a partnership with mobile messaging company Good Technology to port the latter's GoodLink push email/PIM software to the handset maker's "business class" phones.
That essentially means Nokia's smart phones, such as the 6600 and the upcoming 6670, and its Communicator line, said Good marketing chief Sue Forbes, though she would not be drawn on which specific handset models the deal between the two companies encompasses.
Nor, for that matter, when it will ship. But the longer Nokia and Good leave it, the longer RIM has to sort out the problems that have limited the release of its Blackberry Connect software. That application brings Blackberry functionality - well, some of it - to other hardware makers' devices.
With ever greater proportions of RIM's revenue coming from hardware sales rather than back-end software and services - an increase fuelled by rising device sales; up more than 350 per cent year on year during Q3, according to market watcher Canalys - its enthusiasm to push Blackberry Connect may be understandably waning. But push it the company does. And even Nokia is planning to ship its next Communicator, the 9300, with Blackberry support when the handset ships early next year.
Then again, Sony Ericsson announced Blackberry support for the P910i when that handset was launched in July, but of the software there's still no sign, even in Europe, where the code is shipping on Nokia's 6820 messaging phone and 9550 Communicator.
But whatever happens between Nokia and RIM, the Good deal is not exclusive. Nokia will help tweak Good's Symbian code - presumably for its Series 60 and Series 80 UIs; neither company would say - and offer the result through its enterprise sales division.
That division also said today it will offer Visto's push email/PIM software with the 9500 and 9300, with a Series 80 version of Visto's software arriving during Q1 2005. In addition, Visto said it will add support for the new 3G-enabled Nokia 6630 in early 2005. Visto already supports Series 60 handsets. ®
Related stories
Global smart phone sales soar
Nokia slims down 'the brick'
Nokia calls up RIM, again
Good Technology settles with Lawsuits in Motion
Siemens touts Blackberry-based business phone
Sony Ericsson debuts keyboard smart phone
Sponsored: Learn how to transform your data into a strategic asset for your business by using the cloud to accelerate innovation with NetApp