Original URL: http://www.theregister.co.uk/2012/08/28/product_round_up_ten_netbooks/
Ten netbooks
Small, cheap computers for scholars
Posted in Personal Tech, 28th August 2012 07:00 GMT
Product Roundup Tablets may have taken the wind out of the netbook's sales, and prompted some manufacturers, Dell and Sony among them, to stop selling them, but if you're looking for a small and, crucially, cheap personal computer for the kids, for offspring heading off to college, or just for emailing while travelling, a netbook is well worth considering.
For a category not so long ago considered moribund, there's still an awful lot of models out there, many slight variants of the machines I've brought together here. So watch out for similar model numbers that bring you higher or lower capacity batteries, though their price will vary accordingly. There's no reason to pay much more than £200 for a 10.1in netbook unless you want a bigger battery. For an Intel Atom-based netbook, there's no need to go for a machine with a processor whose number is less than '2100' unless you're getting a big discount. But there are a fair few older, N570- or N270-equipped netbooks still around.
There's also the new breed of 11.6in netbooks to consider - though some might say they're simply small notebooks. You'll pay around £300 for one of these, getting not only more memory - and we all know Windows needs as much as you can throw at it, and these machines come with full Windows 7 rather than the pared-back Starter edition - but also much higher resolution displays. They're slightly larger than ten-inchers but no less portable for that.
Acer Aspire One D270

Available for around £230, Acer's Aspire One D270 delivers the now standard netbook spec: Atom processor, 1GB of Ram, 320GB of hard drive storage, 10.1in 1024 x 600 display all running Windows 7 Starter Edition. The Atom in question is the dual-core 1.6GHz N2600 - you'll see that name a lot here. Also like most of the other netbooks here, it has an HDMI port and 2.4GHz 802.11n Wi-Fi. The D270 comes in a choice of colours, if you want a machine with a personal touch. The battery life is a bit weak, mind: just four hours.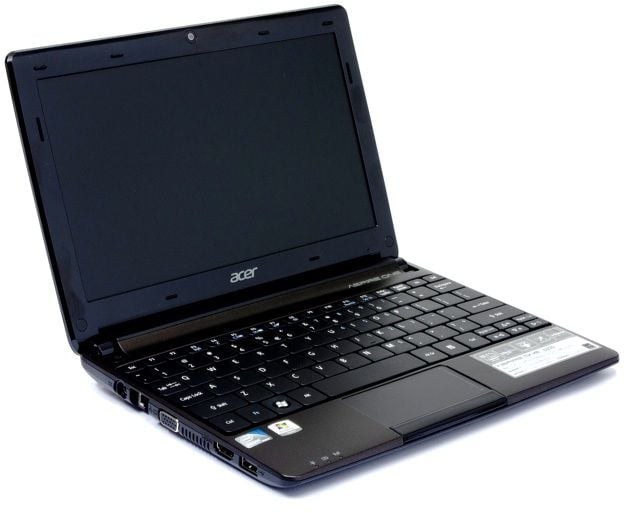 Reg Rating 65%
Price £230
More Info PC World
Acer Aspire One 725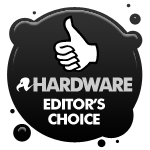 Not all netbooks follow the Atom standard - here's the first of a number of AMD-based machines. In addition to the AMD processor - a 1GHz dual-core C-60, in this case - you get 4GB of Ram, an 11.6in, 1366 x 768 display, and a full version of Windows 7, not the cut-down Starter edition. That makes it wider and deeper than a 10.1in netbook, but thinner: it's just 20mm thick. The cost is higher, though - £300 - but that's worth it, I think for the higher-resolution display and Windows 7 performance-boosting extra Ram. The five-odd hour battery life isn't anything special, but aesthetically this is the best netbook here.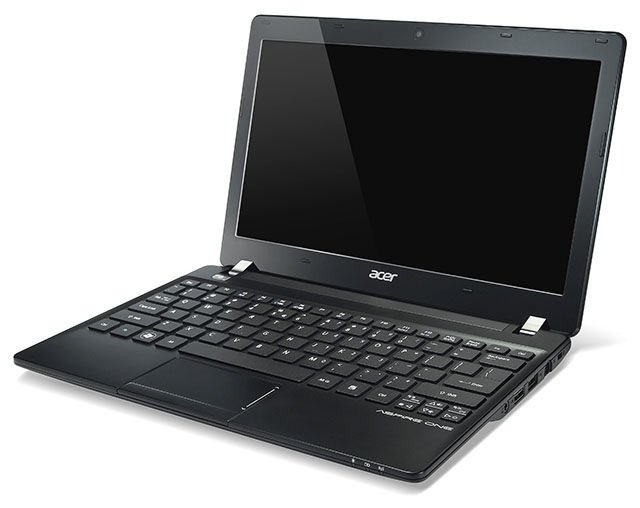 Asus Eee PC 1015BX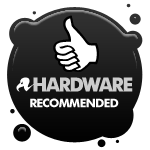 This Asus machine, which uses the 1GHz AMD C-60 chip, is different from many other AMD-based netbooks: it has a 10.1in rather than an 11.6in screen. That makes it compact, though at up to 26mm thick, it's one of the chunkiest netbooks here. But with an eight-hour busting battery life, it's a long runner. Only 1GB of Ram, of course, but then it's only £230. The choice if you want an Intel-size netbook with an AMD-CPU.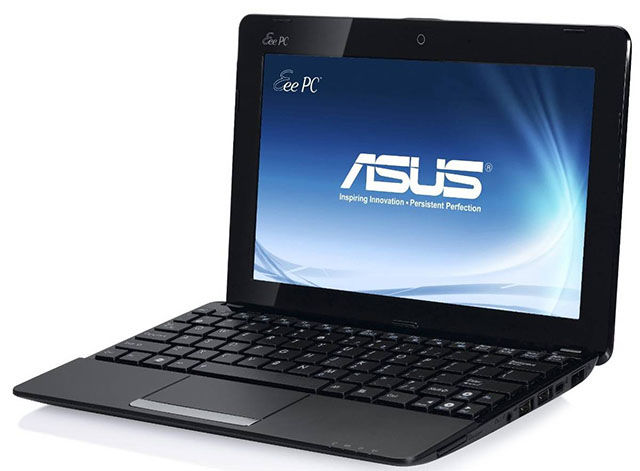 Reg Rating 75%
Price £300
More Info Asus
Asus Eee PC X101CH

The X101CH sports the standard spec for an Intel Atom-based netbook as listed in the Acer D270 entry, above. A netbook pioneer, Asus however differentiates this machine with a rather stylish, slim casing - it's just under an inch at its thickest point making it one of the thinnest machines here. The downside is a usable but unimpressive five-hour battery life - there are long runners here. Still you can't argue with the £200 price point.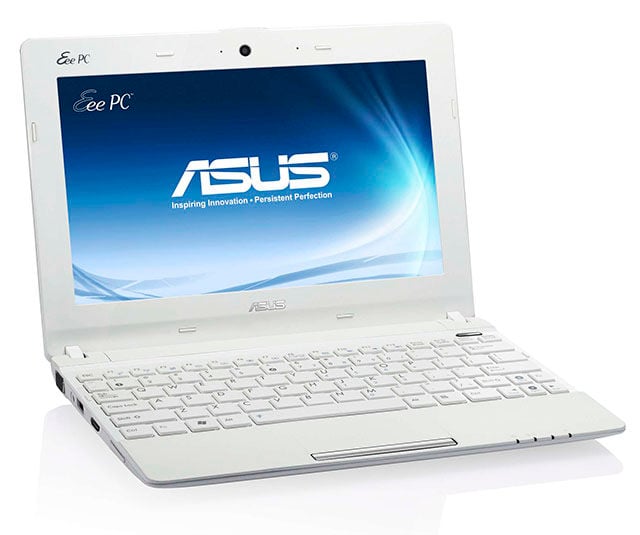 Reg Rating 70%
Price £200
More Info Asus
HP Mini 210-4125sa

Another 10.1in Atom-based netbook, you might think, but a closer look reveals that this HP has a couple of interesting USPs: first, it comes with an Atom N2800, the higher clocked version - it runs at 1.86GHz - of the almost N2600 seen almost everywhere. A small, but welcome 12 per cent performance hike. Secondly, the Mini sports a Beats audio sub-system, which will please folk with a penchant for bassy, red headphones. I'm more impressed by the eight-and-a-half hours battery life, though the trade-off is bulk: the HP is a hefty 33mm thick.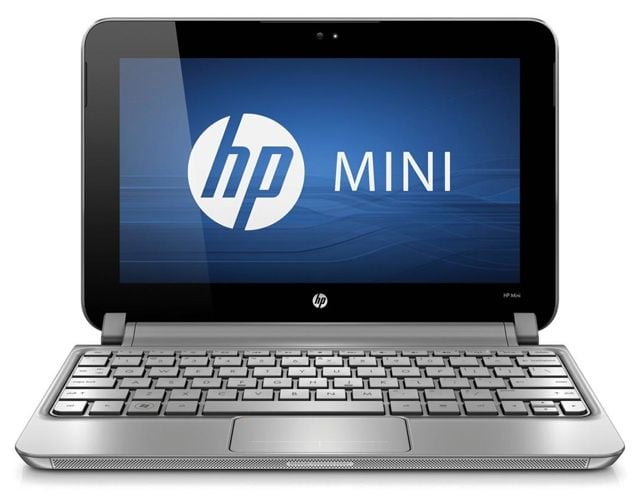 Reg Rating 75%
Price £230
More Info HP
Lenovo IdeaPad S206

Lenovo's entry into the 11.6in netbook segment follows the customary AMD CPU route, though here the manufacturer has fitted a 1.4GHz dual-core E1200 chip. That, coupled with 4GB of Ram, sets the S206 up as one of the fastest netbooks here. And I like the fact that it comes with dual-band 802.11n Wi-Fi - all the others are single band. However, this isn't a slim machine, which might not matter so much if it had been packed with battery, but you'll just get four hours typical usage out of the S206. I found the keyboard area a little too bendy for my taste too.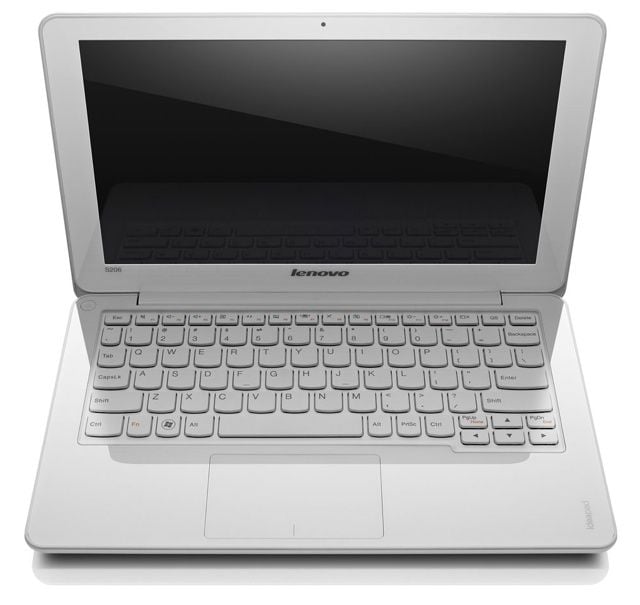 Reg Rating 70%
Price £350
More Info Lenovo
Samsung 305U1A

Like the Lenovo, this Samsung 11.6-incher disappoints with its relatively weak battery life: under four hours. It too has a nice, large 1366 x 768 panel, and comes with a 500GB hard drive, the largest storage unit here. Its AMD E450 processor - clock speed: 1.7GHz - delivers a decent performance, good enough for gaming, helped by 4GB of Ram. The downside a poor battery life, less than four hours in fact. It's not as if this machine is particularly skinny, either. I'm not sure about the rough-textured wrist rest area, but this is a good-looking machine with a decent, non-glossy screen. The display's colour saturation holds up well next to the glossy screens.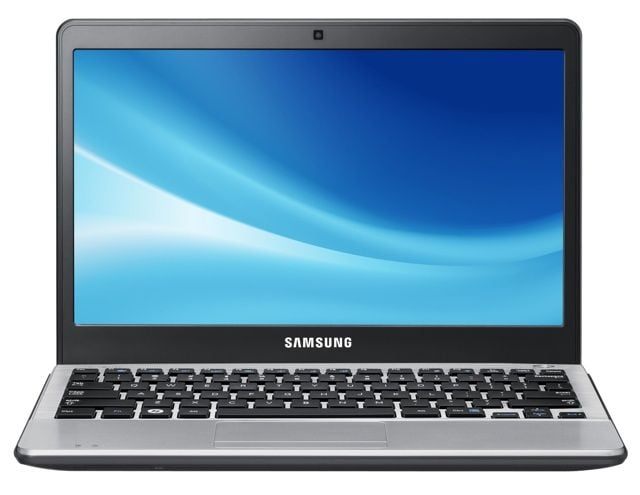 Reg Rating 70%
Price £300
More Info Samsung
Samsung NP-N102SP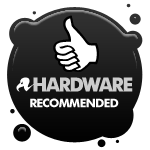 Samsung's traditional netbook offering impresses - at least in terms of battery life. You'll get eight hours or so out of this boy, more if you down the screen brightness and disable Wi-Fi, though that's true of the others too. Packing it with a big battery means this is one of the chunkiest machines here. That said, this may well be the netbook to choose if you don't want a glossy, glary screen - the N102SP has a matt panel, giving it bit of an old-school look. It also has an unusual, not-listed-by-Intel Atom chip, the 1.6GHz dual-core N2100. It has half the cache of the N2600 - 512KB to 1MB - but it doesn't seem to make much of a difference here.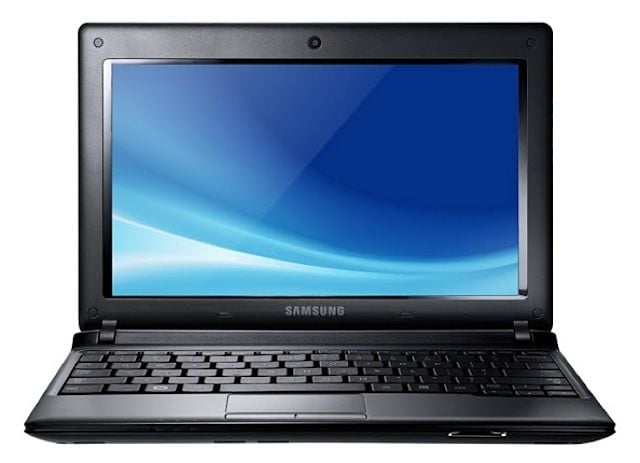 Reg Rating 75%
Price £220
More Info Samsung
Samsung Series 5 3G Chromebook

A leftfield entry this, but one with some USPs that make it worthy of consideration. Unlike the other machines here it has a 12.1in display, of 1280 x 800 resolution. That, you could argue, takes it out of the netbook category, but with its emphasis on mobility and networking - it has dual-band 802.11n, Gigabit Ethernet and 3G HSPA connectivity built in - it's certainly a viable alternative to an 11.6in netbook. It runs Google's cloud-centric Chrome OS, so connectivity is essential, storage less so, which is why it only has a 16GB SSD, though it has an SD/SDHC/SDXC card slot for more. But it does have plenty of Ram - 4GB - and a 1.3GHz dual-core processor. Battery life isn't bad, either - you should be able to get a full day out of it. The price is higher: £400, or £350 for a Wi-Fi only model, but retailer discounts nudge these down to under £300.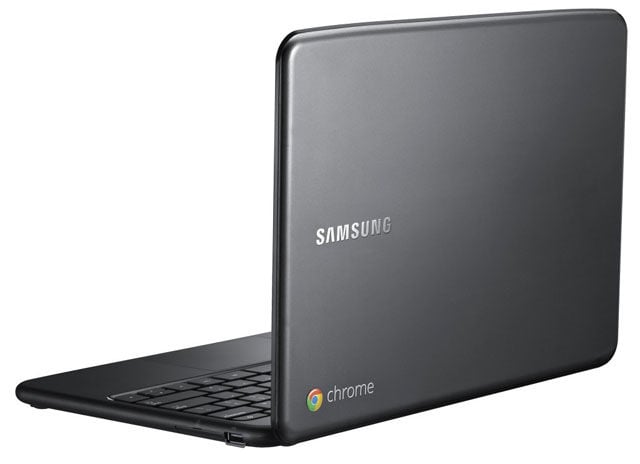 Reg Rating 70%
Price £300 (3G) £290 (Wi-Fi)
More Info Samsung
Toshiba NB510-119

Not a bad machine as such, the NB510, but its spec is identical to so many other Atom-based netbooks. It's also slightly chunkier than most, though it only delivers around four hours' runtime from a full charge. This casts it into the shade of those netbooks that deliver eight or more hours of battery life, like the Asus 1015BX, the HP Mini and the Samsung N102SP. Why pay the same for less?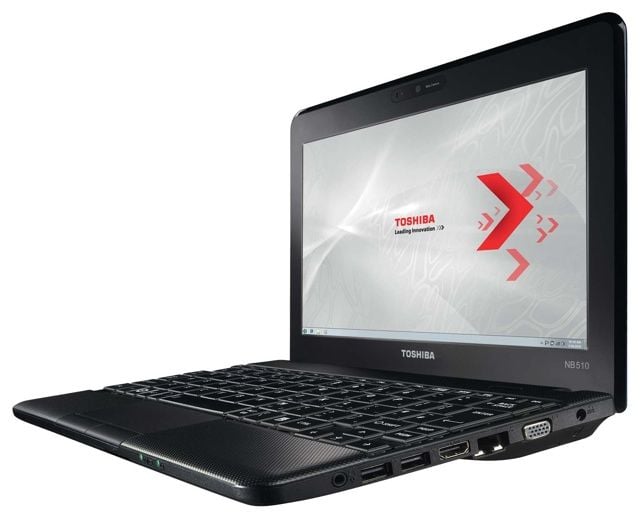 Reg Rating 65%
Price £220
More Info Toshiba