Original URL: http://www.theregister.co.uk/2012/05/09/antique_code_show_head_over_heels/
Head over Heels
Cute creatures and perfidious puzzles
Posted in Personal Tech, 9th May 2012 11:00 GMT
Antique Code Show Inspired no doubt by two years pondering the literal semantics of Tears For Fears' 1985 hit, Jon Ritman and Bernie Drummond's Head Over Heels was an absolute masterful exploration game for the 8-bit era.
Drawn in the same isometric vein as Knight's Lore and Ritman and Drummond's own Batman - no, not Arkham City, although I'd buy that for a dollar - HoH had a unique central concept in that you play as two separated halves of a symbiotic organism, one called Head, the other Heels. Using a handy hotkey, you can switch control between the two at any point in the game.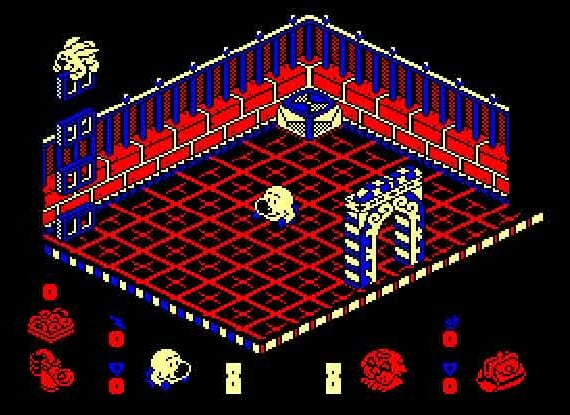 Ah, cute as...
Eventually the two meet, and when Head sits atop Heels, their powers combine. Head can perform a much higher, controlled jump. He can fire doughnut projectiles from a foghorn with a satisfying splat, the quaint, non-violent explanation being that enemies would freeze in their tracks to lick off the sugary treats.
Heels can run fast - handy for escaping HoH bizarre array of automaton enemies, including Prince Charles' head on a Dalek body - and carry items around in his gladstone bag.
Put them together and, as Hannah Montana once asserted, you get the best of both worlds.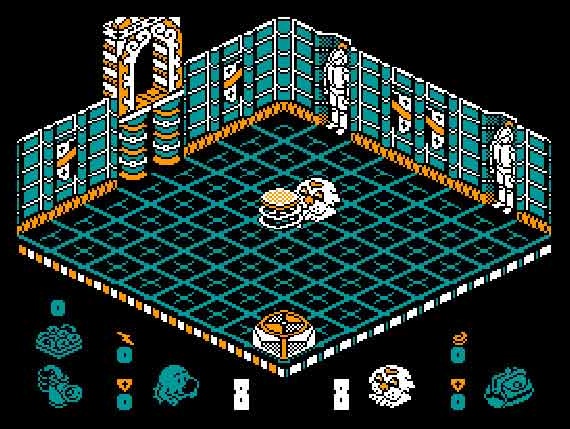 Springtime, I'm getting high
There are times where the level design would hinder the progress of either character. Being twice as tall when fused together meant that narrow routes could not be traversed, and certain hush-puppy-shaped platforms would vanish if seen by Head, so periodically you would go your separate ways and reconvene later.
It was a novel and watertight design choice, and one which I've never since seen updated for the 2000s. The only thing that even comes remotely close is SouthEnd Interactive's Ilomilo, which is a sort of mix of Head Over Heels and unsung PlayStation classic, Kula World.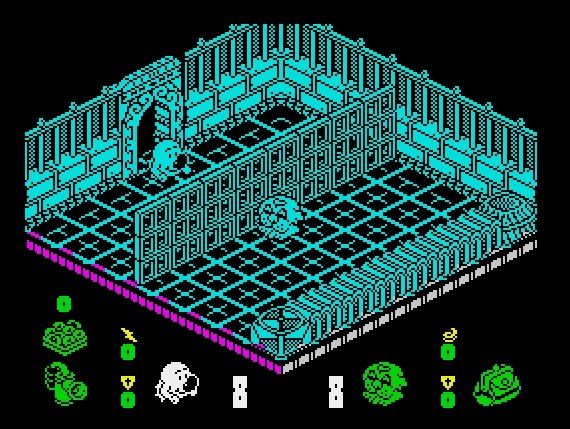 This wall is really coming between us
My single bugbear was that some of the collision detection was a little suspect. It was sometimes all too easy to simply walk into a hazardous element of the scenery and lose a handful of lives in less time than it takes to lick a doughnut off your face.
Electric isometric
One room in particular, which had you zig-zagging between deadly red-hot cauldrons, would require pixel-perfect movements in order to reach the exit. And with limited lives for each character, you could quite easily have one of them perish outright, thus rendering the game impossible to finish with the surviving one. There was no chance of resurrecting the other.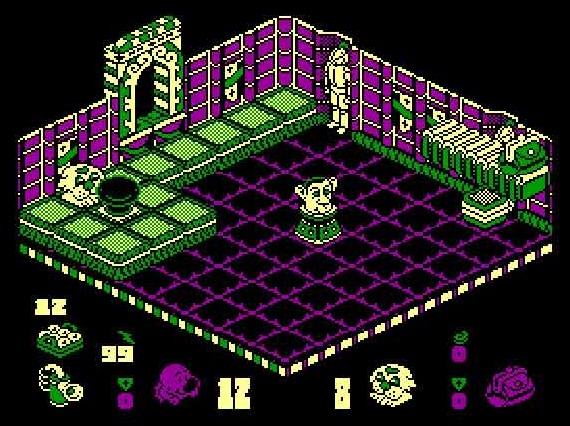 May I jump on your head, your highness?
There was a primitive continue feature in the form of a resurrection fish which, when eaten, would allow you to respawn should the grim reaper come a-calling on you, which softened the blow somewhat. Just steer clear of any dead fish, as they would prove toxic.
See how important it was to read the cassette inlays in those days?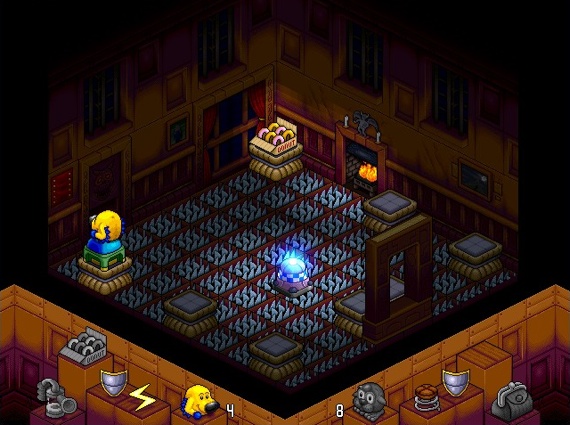 Revamped for a new millennium
What was also interesting was that although the game contained hundreds of puzzle-packed rooms to explore - with more than a few 'how the heck am I going to get up there' moments - you didn't have to venture into all of them to complete the game.
The aptly silly plot involved liberating five planetary crowns, four of which were located beyond a teleportation hub situated around the game's mid-point, and while it was a joy to zip about the four very uniquely designed planets - Aegyptus, Safari, Bookworld and Penitentiary - you didn't necessarily have to collect all five crowns; just fleeing the main planet was a charge in itself.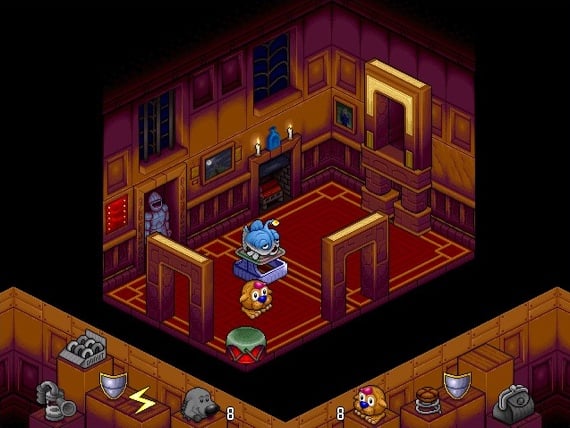 You had to map it out on paper as you went, fine for players with a few technical drawing skills, but a bugger for the rest of us.
Like many games of recent years, there was a PC remake created a few years ago, although to my knowledge there is no option for infinite lives, and the refined save option still requires the consumption of a resurrection fish. So don't rest on your laurels of modern-day hand-holding, this game was epic.
If HoH passed you by back in its day, I would heartily recommend you seek it out. You'll fall head over heels for it. ®
Antique Code Show is published every two weeks on Wednesdays
Developers Jon Ritman and Bernie Drummond
Publisher Ocean
Year of release 1987
Platforms Spectrum, Amstrad CPC, Amstrad PCW
More Retro Games

Ten... 8-bit classics
Carmageddon
Leisure Suit Larry
System Shock
The Dizzy Series