Original URL: http://www.theregister.co.uk/2012/05/07/geek_treat_of_the_week_wd_my_book_thunderbolt_external_hard_drive/
WD My Book Thunderbolt Duo
Fast file store
Posted in Personal Tech, 7th May 2012 07:00 GMT
Geek Treat of the Week The My Book Thunderbolt Duo contains two Western Digital 2TB or 3TB Caviar Green drives in its now familiar hardback-style silver chassis.
There are only two interface ports on the back, and they're both Thunderbolt so while you can include the My Book as a link in a chain of Thunderbolt devices, it's not for you if you don't have the necessary interface, or need USB, Firewire or eSata too.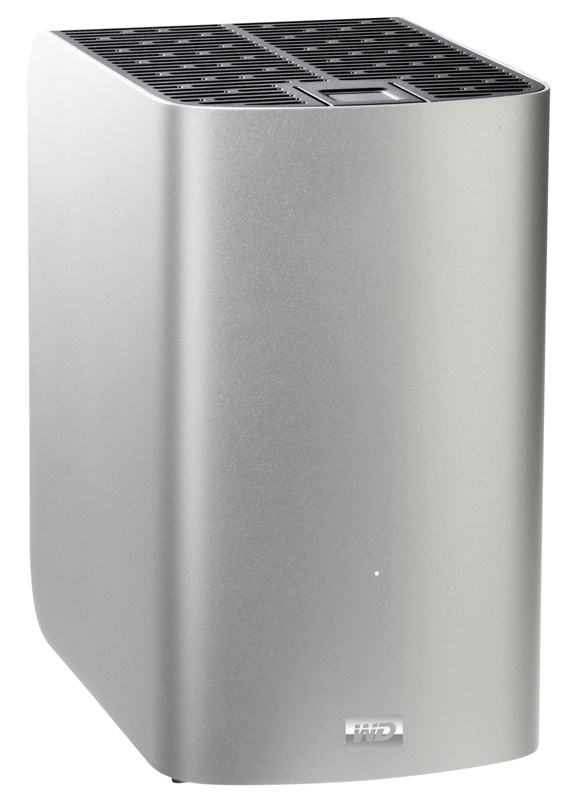 So far, only Macs come with Thunderbolt ports, so the WD drives come formatted as HFS+ and configured as Raid 1. But an included Mac OS X utility allows you to change that to Raid 0 or JBOD. The utility also allows you to perform a Smart (Self-Monitoring, Analysis and Reporting Technology) status check and various other diagnostic tests.
There's no fan inside - the My Book uses WD's chimney-style ventilation to push warm air out through vents in the top - so it's reasonably quiet. In use, it's pretty nippy too. I tested the 4TB version using QuickBench 4 and found that for files between 20MB and 100MB, it recorded an average write speed of 197.8MB/s and an average read speed of 208.7MB/s.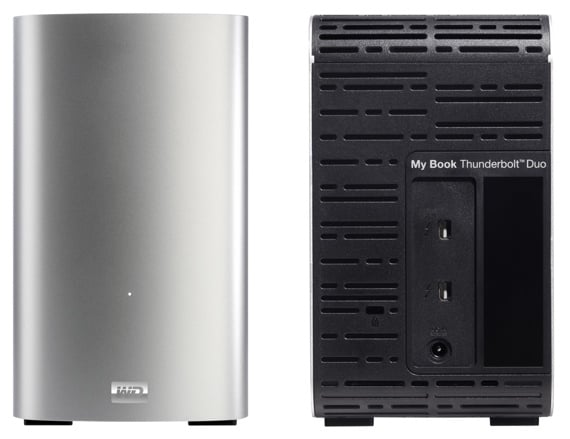 That's around three and a half times faster than a Firewire 800 drive, but slightly slower than other Thunderbolt hard drives, such as LaCie's 2big Thunderbolt. It's also significantly slower than Elgato's Thunderbolt SSD.
The My Book's flexibility and the fact that you can easily swap drives yourself should you need to make up for the marginally slower speed. If you're in the market for a capacious Thunderbolt drive, it's well-worth considering. Just remember that you'll have to budget for a Thunderbolt cable on top of the price of the drive. ®
Geek Treat of the Week is published every Monday. Got a handy or fun gadget in mind you'd like us to consider? Please let us know
More Geek Treats

Griffin
Helo TC
Assault
Adonit Jot Flip
Mobee
Magic Numpad
Battling
RC helicopters
Elgato
Thunderbolt SSD