Original URL: http://www.theregister.co.uk/2012/03/01/mobile_gaming_week_ten_iphone_ipad_games/
Ten... top iOS games
Play away
Posted in Personal Tech, 1st March 2012 07:00 GMT
App of the Week Special

Love 'em or hate 'em, iDevices - iPad, iPod and iPhone - are now serious players in handheld gaming. We love the new PlayStation Vita, but we can see why some folk would want to game on a gadget they're already carrying with them.
And the bigger screen play offered by Apple's tablet can be a real joy for casual and serious gamers alike - especially with top-class titles like Judge Dredd vs Zombies and Infinity Blade II taking advantage of it.
Here are ten of my favourite iOS games, some new, others old, but all offering hours of fun.
Another World

This iOS version of Another World arrives 20 years after the game made its debut on the Amiga. It might look a bit simplistic compared to modern games but that's part of its charm. Accidentally teleported to a distant planet after a lab experiment goes wrong, you have to run and jump your way through the side-scrolling alien landscape and solve a bunch of really tricky puzzles as you attempt to find your way back home. The instant-death syndrome may be frustrating for younger gamers raised on F5 quick-saving, but Another World's infuriating puzzles and otherworldly atmosphere still weave their spell.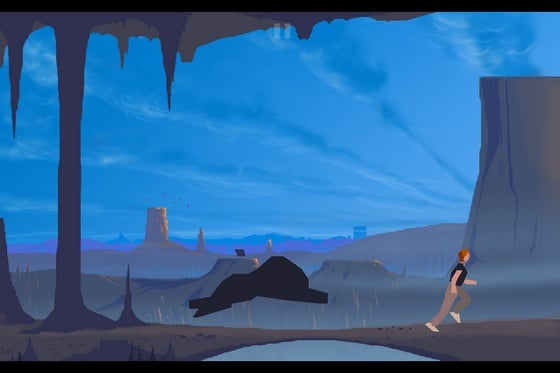 Reg Rating
75%
Price
£2.99
Version
1.2
iTunes
Download
Arkanoid

I have fond memories of working on a Sinclair Spectrum games mag back in the 1980s, and of the many hours spent on office Arkanoid tournaments. So I simply couldn't resist this iOS version when it came out a couple of years ago. It's a straightforward and faithful conversion of the original game, in which you use the bat-and-ball controls to break through a series of brick-wall barriers. There's not an original bone in its body, but you get to wallow in 100 levels of retro nostalgia and electro-bleep noises, as well as a two-player mode that allows you to take turns and compete with a friend.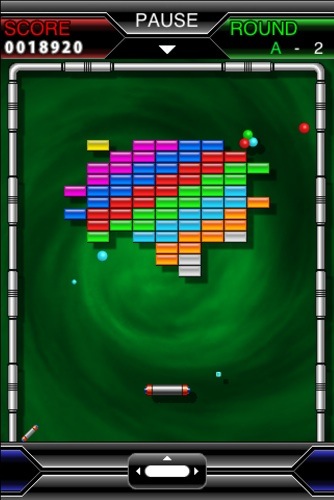 Reg Rating
80%
Price
£2.99
Version
1.2.1
iTunes
Download
Battleheart

The cute cartoony graphics make this a good introduction to role-playing games for kids, yet Battleheart also has enough depth to satisfy and challenge more experienced players too. You can control a party of up to four characters, including standard RPG classes such as wizards, warriors, rogues and healers. Each class has its own selection of special powers – your warrior can switch into a "shield wall" defensive stance to buy time while your wizard summons up an area-of-effect meteor spell to smite your enemies. There's no real plot, but the lure of treasure and the urge to keep leveling up will soon have you hooked.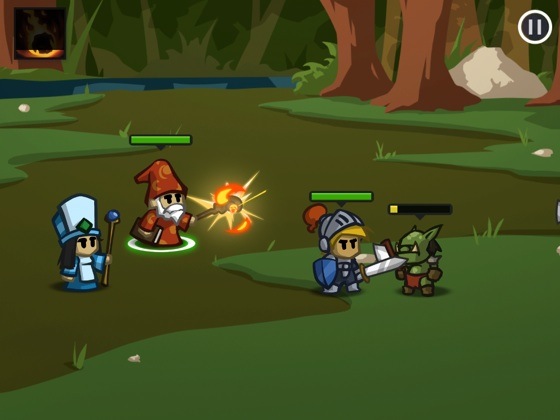 Reg Rating
80%
Price
£1.99
Version
1.5.1
iTunes
Download
Contre Jour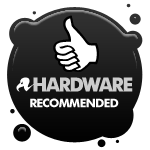 Contre Jour is more about the journey than the destination. Most puzzle apps tease you with frustration as you attempt to complete each level, but Contre Jour lulls you into an almost hypnotic trance as you gently guide a one-eyed blob called Petit through a series of shadowy landscapes. The game mechanics are elegantly simple, allowing you to use your fingers to manipulate the ground and guide Petit to his goal. Rather than rushing through each level, the delicate piano soundtrack soothes you and encourages you to linger on each puzzle as you seek the most elegant – rather than the quickest – solution.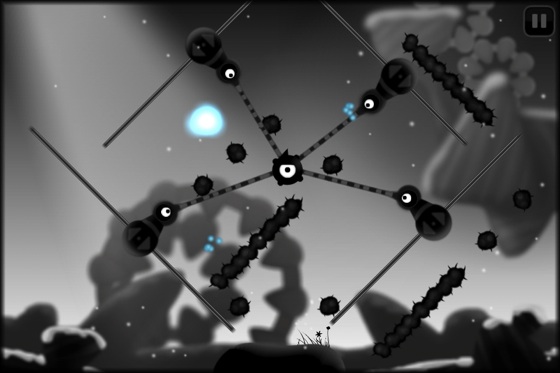 Reg Rating
90%
Price
£0.69 (iPhone) £1.99 (iPad) Free demo available
Version
1.1
iTunes
Download
Call of Cthulu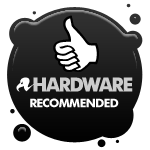 Call of Cthulhu is a much slower and more thoughtful affair than most mobile games – as you might expect from a game based on the works of HP Lovecraft. The game's turn-based combat and graphical style remind me of the old Fallout series before it went 3D, and the game will require a similar investment in time. You start out leading a group of British soldiers in the trenches of World War I, but an encounter with the creepy Cult of the Awakened soon draws you into battle against an even deadlier and more horrifying enemy. It's a slow-paced game – even gunfights are conducted at a fairly sedate pace – but the dark and moody atmosphere will appeal to role-players and fans of Lovecraftian horror.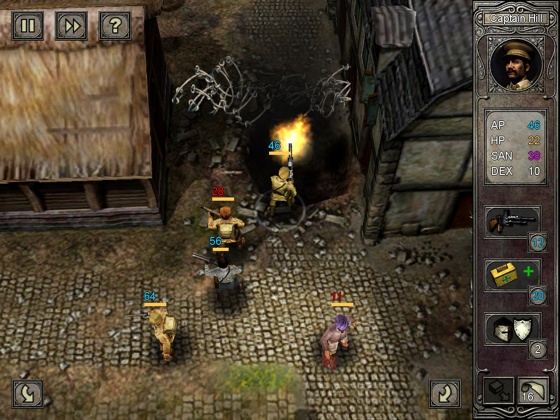 Reg Rating
85%
Price
£2.99
Version
1.2
iTunes
Download
Dragon Portals

Dragon Portals has been around for years, yet I still find it hard to put down. It's a 'match three' game, in which you have to move coloured disks from the back of one flying dragon to another in order to line up three or more disks of the same design. The basic idea is simple enough, but Dragon Portals has one neat twist that makes it stand out from the hordes of similar match-three games. The dragons are slowly falling to earth so you have to create matches in order to keep them flying, and this leads to frantic tapping on the screen as you try to pull your dragon out of a terminal nose-dive.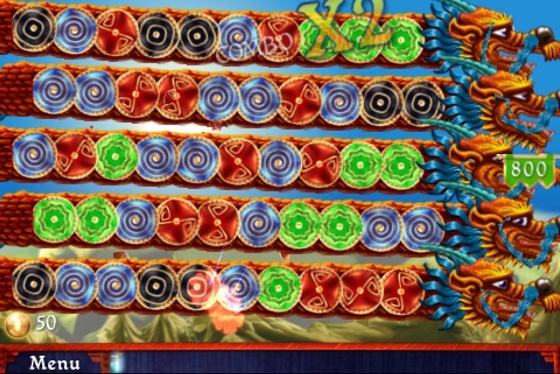 Reg Rating
85%
Price
£1.99 (iPhone) £2.99 (iPad)
Version
1.20
iTunes
Download
Jetpack Joyride

This sideways scrolling arcade game seems rather unforgiving at first – you only get one life, and a single wrong step means game over. But as you get deeper into each level you start to collect power-ups that provide some protection from the various obstacles and enemy attacks. The power-ups are fun too, with options such as the stomper robot that flattens enemies under its feet, and a super-powered bike that performs high-speed wheelies. You can also collect coins that let you buy different types of weapons and jetpacks and add a bit of variety to the simplistic arcade action.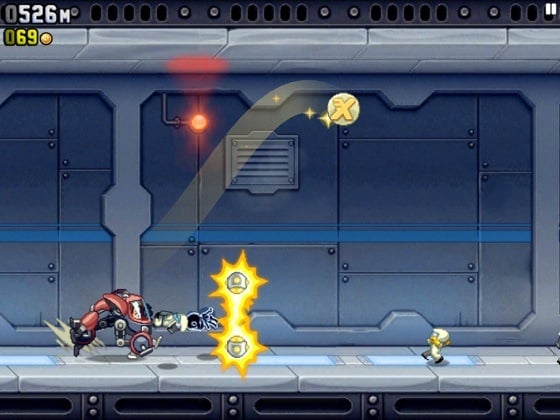 Reg Rating
75%
Price
Free with in-app purchases
Version
1.2.6
iTunes
Download
Siegecraft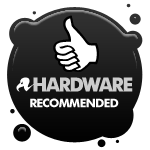 I was hooked for ages on Medieval, a 2D tower defence game that was an early hit on iOS devices. Siegecraft follows the same format, but updates it with slick 3D graphics. The formula is fairly conventional, giving you weapons such as crossbows and catapults that you use to fend off the invading enemy hordes. However, the 3D graphics are more than simple eye-candy – they change the entire dynamic of the game by allowing your enemies to approach from several different directions at once. This ramps up the tension and frazzles both brain and fingers as you hurriedly switch from weapon to weapon and try to anticipate the next attack.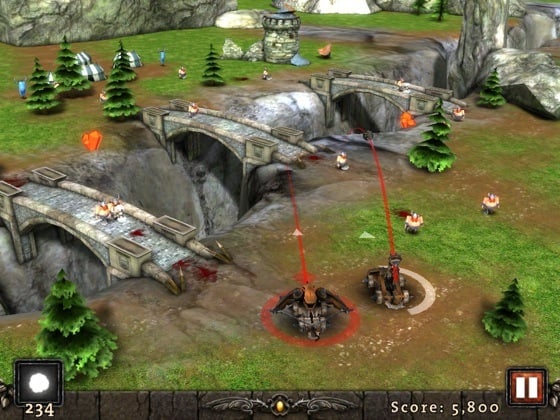 Reg Rating
80%
Price
£1.99
Version
1.0.6
iTunes
Download
Smash Cops

I'm rubbish at racing games, really quite spectacularly awful – so I was intrigued by the novel control system on offer in Smash Cops. You simply place one finger on the screen right behind your police patrol car and then 'push' it in the direction that you want to travel as you pursue a series of bad guys in their getaway cars. The missions are fairly simple and repetitive – not a patch on more sophisticated racers such as Need For Speed – but the control system is fun and easy to get to grips with for young 'uns and senile old fools like me.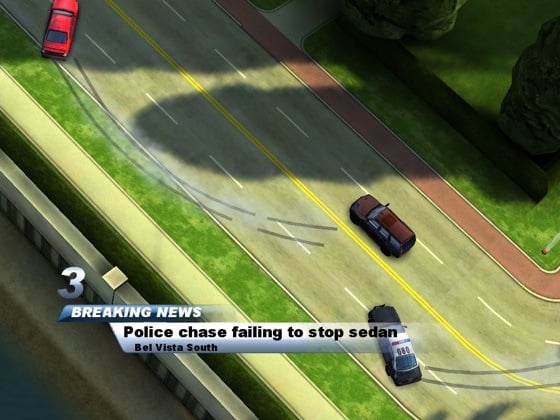 Reg Rating
75%
Price
£1.99
Version
1.01.01
iTunes
Download
The Adventures Of Tintin: Secret of the Unicorn

Steven Spielberg's film version of Tintin may have received a decidedly mixed reception but this game-of-the-film turns out to be a surprisingly good effort – and a bargain at just 69p. The game has excellent production values, from its cinematic title sequence to the finely textured 3D graphics, and provides a good combination of action and puzzle-solving for younger gamers. The control system is very simple for little fingers, but still provides options such as a stealth mode for creeping around obstacles and some high-speed chase sequences that relive the excitement of the film. And I'm ashamed to admit that I had to look on the interweb thingy for solutions to some of the puzzles.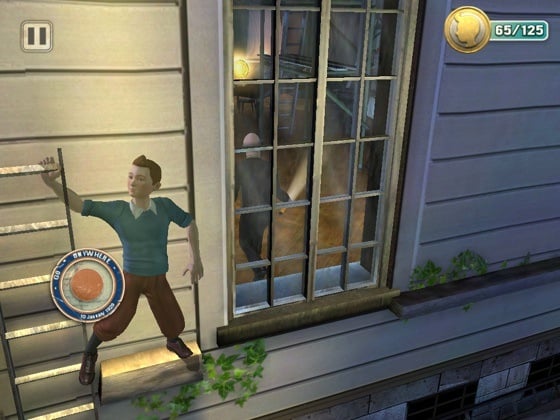 Reg Rating
80%
Price
£0.69
Version
1.01.01
iTunes
Download