Original URL: http://www.theregister.co.uk/2012/02/18/product_round_up_ten_adult_toys_for_her/
Ten... digital adult toys
The tingle factor
Posted in Personal Tech, 18th February 2012 08:00 GMT
NSFW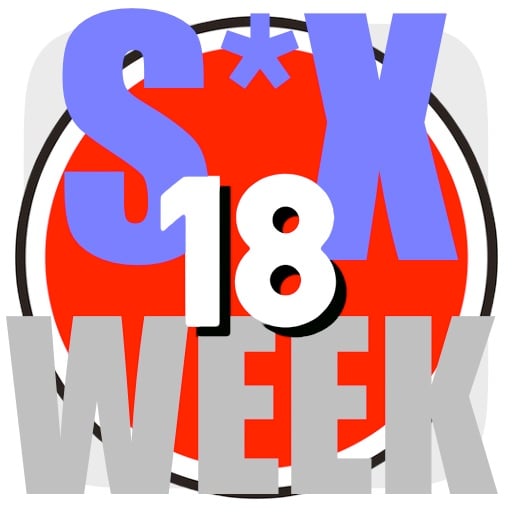 Wireless vibrators activated by your mobile phone or MP3 player – who would have thought it? Growing up during a time when women still had pubic hair and leading a fantasy romance with Tony Hadley took up most of my time, if I was lucky Valentine's day involved a card and a flower picked out of someone garden. OK, OK this happened once...
These days, adult toy makers obviously think it is well past time to forget flowers and chocolates and give your girl something hi-tech that will keep her happy all year round. One thing is clear though, these pioneers of pleasure certainly don't have the budgets of Sony or Samsung but they are, nonetheless, determined not to be left behind in the tech wars of the 21st century. Innovations aside, you won't have to look too far to find variations on some of the well-worn designs listed here.
Thanks to Lovehoney for the loan of the review samples. Er, do you want them back now..?
Bedroom Kandi Happiness and Joy music-activated vibrator

Kandi Burruss co-wrote No Scrubs for TLC, perhaps a fitting song for a girl who'd rather be home alone than hang out with a loser. As you'd expect from a R'n'B diva, the bedroom Kandi is pure bling. It even has its own iOS app – FFS! A nod to the traditional rabbit it is much more slimline and expensive looking and feels silky smooth.
The Kandi Happiness and Joy has seven speeds and patterns but its selling point – and it needs one for £120 – is a special mode that vibrates in time to music on your iPod. I just press the music note button on the wireless unit and the internal motors are activated to pulse in time with my music. In my experience it's quite bizarre if you happen to be listening to Black Flag – my bad. This is obviously designed for girls with more mainstream musical tastes.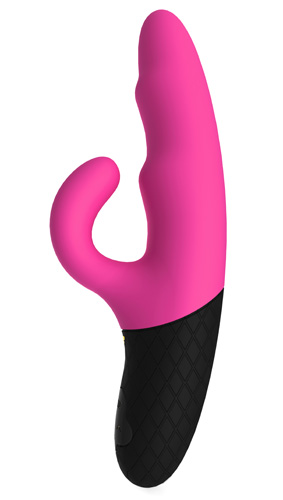 Dream Egg with 10 function remote control

Be warned, this is too loud for the pub. The Dream Egg is good fun for a tickle around the house – having a remote control with a ten metre range I got quite a shock in the shower. Not literally though, because this is totally waterproof. Unfortunately the dream egg is cheap looking more Kinder egg than Fabergé. That said, its three speeds and seven patterns have impressive power for something so small.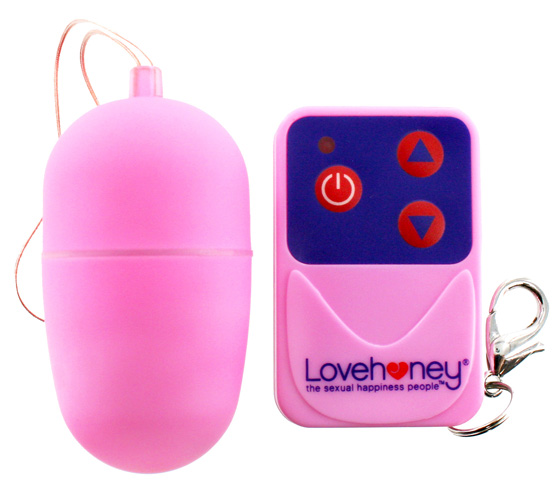 Satisfaction Rating 60%
Price £27
More info Lovehoney
Lelo Mia USB lipstick vibrator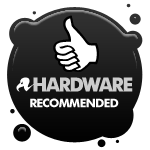 Now this is sexy. Of course, it's Swedish. The Lelo Mia looks like a really expensive lipstick and comes in a beautiful box all black and satin, how very enticing. Something you would want to show your friends at every opportunity, rather than hideaway, this mini vibrator even charges off your computer from USB. It has four modes all exceptionally quiet but intense.
Lasting around three hours a charge, it was plenty long enough to show to everyone at the pub Friday night and still have some power left over come home time. I will only say this once, believe me this little darling is better than flowers or chocs and at around £35 probably cost the same. Classy and value for money you say? Definitely.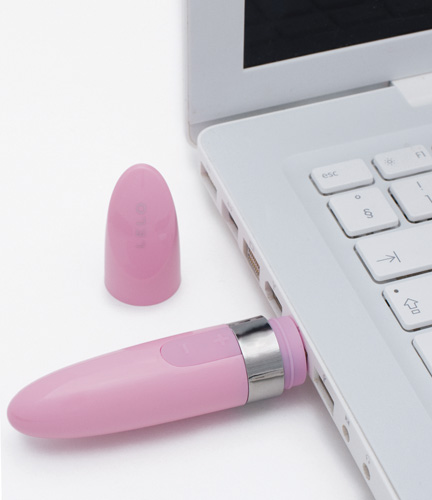 Magic Wand vibrator

Terrifying. Just terrifying. Weighs as much as a sack of potatoes and looks akin to an industrial whisk. This monster is sold as a stress-relieving massager (wink, wink) and definitely looks extremely orthopaedic, and I'd know having just broken my leg. In use, say goodbye to any no erotic whispering here – with the amount of noise and vibration this baby generates I almost had to shout to be heard.
It has two speeds, both close to jackhammer strength. It's mains powered with a fittingly thick industrial cord because, seriously, if this thing ran on batteries and you gave it to someone as a Valentine's gift, you'd be broke by March. People, seriously, white is never a good colour for a sex toy.
Satisfaction Rating 30%
Price £55
More info Lovehoney
Minna Ola programmable vibrator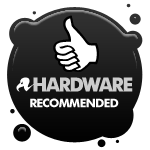 I always loved Simon Says and this is the Simon Says of vibrators. It looks like a alien taser, which is slightly disconcerting but hey the original Simon Says toy looked like a spaceship from Close Encounters, but I digress. In short, this adult toy follows your moves and comes in spherical packaging with a spacey looking silver bag. The Minna Ola isn't cheap but it is rechargeable, saving you the cost of batteries.
Impressively, it has ten seconds of recording time to create patterns and the harder you press, the harder it throbs. I really like the idea of customisable patterns and speed variations, I think it makes less like a piece of plastic and more like an extension of your mind and body. The Minna Ola is also fun and engaging. Now that's sexy. Just be warned, your boyfriend will want to join in the fun but might think he's laying down some tracks in Pro Tools.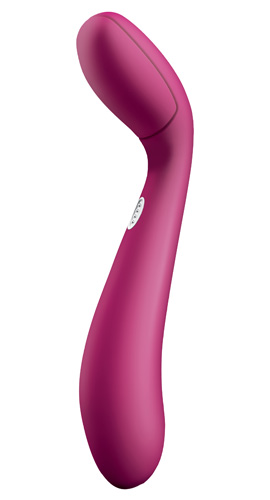 Oh! Rabbit vibrator

You'd think rabbits would be old hat by now and we would have moved on to pandas or goats, but Lovehoney's Realistic Oh! Rabbit is a new and impressive take on an old favourite. The silicone feels smooth and helpful doesn't smell like a glue factory, I liked the light up pad, so it's easy to use with the lights down and candles lit. It's all about the ears with this bunny – they have three speeds and four patterns, so there's loads of choice.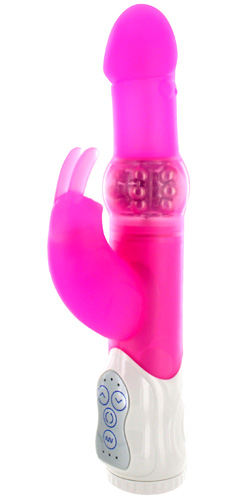 Satisfaction Rating 80%
Price £40
More info Lovehoney
Rock Box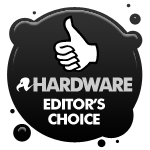 Matt black – excellent colour choice – and even a mention of the words "power tool" in the promotional blurb. Handheld sander was my first thought, but not in a bad way. With the amount of sound the Rock Box produces at 5,000 RPM, looking like you're up to some DIY is a good way to fool the neighbours.
Male and female (tongue shaped) attachments, which are simple to change back and forth, makes this good value for money for tingling twosomes. The Rock Box's six speeds are controlled by a dial and range from teeth rattling to brain embolism. Mains powered, this baby is hot off the production line and a glimpse at the future of sex toys. Check out the video here.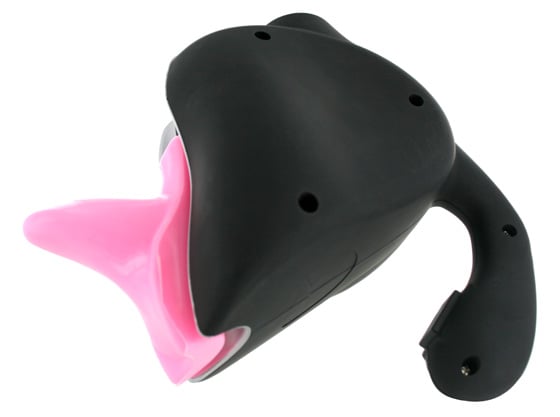 Satisfaction Rating 95%
Price £100
More info Lovehoney
Tingletip electric toothbrush stimulator

This idea makes me squeamish and excited at the same time – a vibrator that you attach to your electric toothbrush. Can you imagine brushing your teeth afterwards? Eeek! Being quite gentle and quiet – depending on your toothbrush, really – I can imagine this would be a good introduction to vibrators and small enough to fit in your make up case. Cheap, cute and inconspicuous this is pretty good value for money.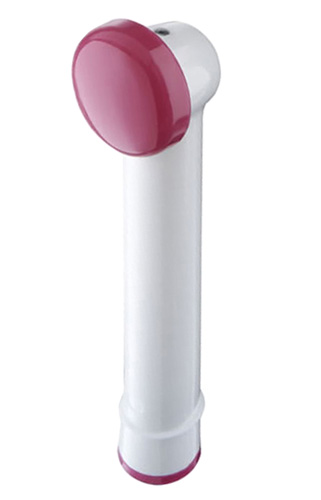 VibraFun VibraExciter mobile phone vibrator

Being on a unlimited text and calls contract suddenly has another upside. An obvious play to the LOL generation, the VibraExciter lacks the aesthetic quality of the expensive toys. It's a shame that something so fun can look like a torture device. Jeez, if they had just paid the product designer more, this would sell like hot cakes but it's just so unattractive.
The tiny bullet can be triggered by a signal from any mobile phone text or call – don't board any crowded trains. The VibraExciter gives twenty seconds of pulsation and has three operating buttons – on/off, cancel and vibrate. The latter enables you to control the oscillations yourself, if you are on pay as you go or just depressingly unpopular.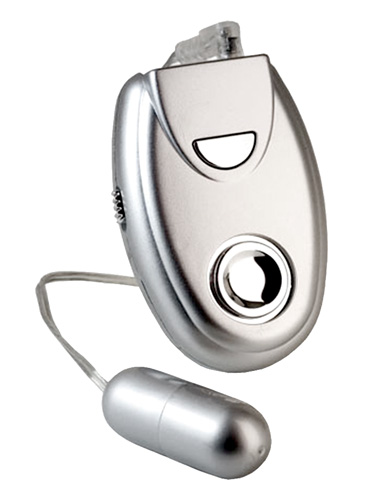 We-Vibe 3

It took me a while to work out how this could possibly work? Looking strangely like a tiny pair of kitchen tongs this is apparently a "couple's toy". Some instructional videos were needed, think Human Centipede. I can imagine some might find this slightly uncomfortable – I'll spare you the details – but it's an innovative idea, more please.
Indeed, I am immediately impressed by the neat charging dock and easy to use remote control. The We Vibe 3 is remarkably quiet. The six vibration modes include tease and cha cha, if only they could have been as inventive with their names. ®