Original URL: http://www.theregister.co.uk/2012/01/26/review_archos_35_smart_home_phone_android_dect_handset/
Archos 35 Smart Home Phone
Skype savvy Android DECT set
Posted in Personal Tech, 26th January 2012 12:30 GMT
Review The last Android-based home phone that landed on my desk came from iDect – that's Binatone to the rest of us. Frankly, I was less than impressed by it's lack of integration with Gmail contacts. Now, Archos is out to crack the same nut with its 35 Smart Home Phone which adds quite a few refinements.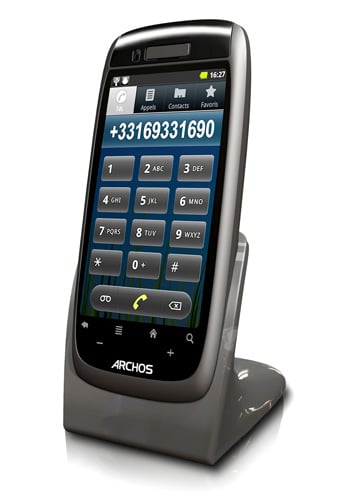 Household Android: Archos 35 Smart Home Phone
Before we get into the long grass, let me say right away that this Android Wi-Fi/DECT dog'n'bone can run Skype and not just for audio but for video calls too. If it didn't, I'd suggest you stop reading now, but since it does, I'll ask you to bear with me.
Open the box and along with the handset you will find a DECT base station and charging cradle, plus all the relevant cables. Both the handset and the cradle take power from a Micro USB socket, which is a convenient design feature.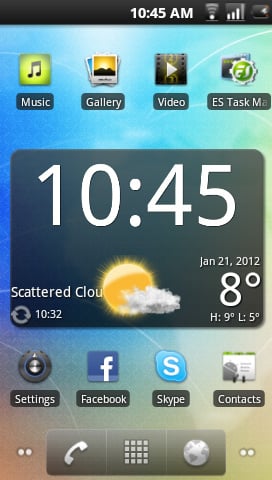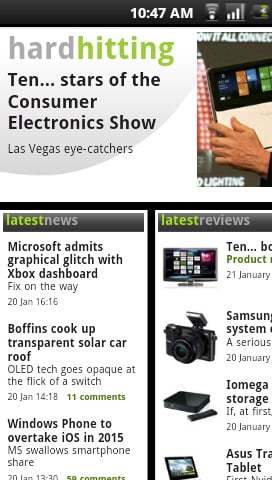 Homescreen and web browsing
The handset itself is a very plastic affair but it's smart and solid enough and at 90g impressively light. Below the - also plastic - 3.5in 272 x 480 screen you will find the familiar four Android system buttons and touch-sensitive controls for volume. Above sits a VGA webcam and at the bottom of the handset, a 3.5mm audio jack socket. Around the back is a big speaker grille.
Like the Archos 28, 35 and 43 media players the SHP uses a resistive rather than capacitive screen. With capacitive panels increasingly being found in mid-price smartphones I'm not entirely convinced this is as acceptable today as it was even 12 months ago.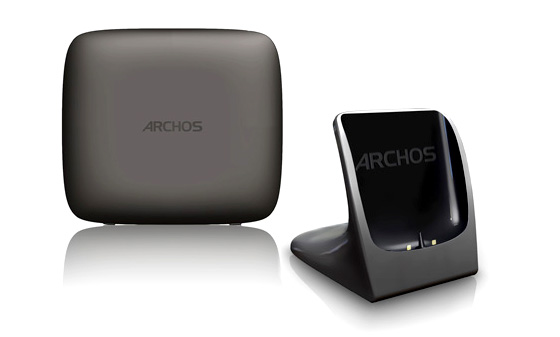 A base station is included to handle Skyping around the house
More importantly while the resistive panel on the 43 was one of the best I'd come across, the same can't be said here. It responds to taps well enough but swiping and scrolling are both rather cumbersome undertakings.
Market forces
Inside the Archos 35 Smart Home Phone is a 1GHz TI OMAP 3630 chip with 256MB of RAM running Android 2.2. File storage is a generous 8GB. Interrogate the system and you will see that there is actually only 6.6GB of file and 270MB of system storage but that's still not a bad specification for a home phone. Extra file storage is available courtesy of a MicroSD card slot.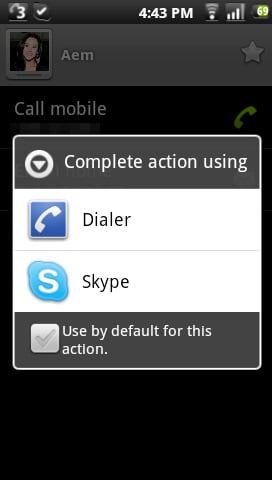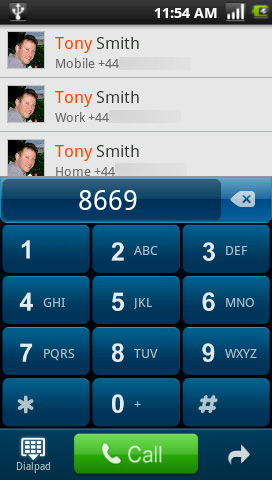 Dect and Skype choices, also the Go dialler alternative in action
The only legit source for the 35 Smartie apps is Archos' owns AppsLib, which is now apparently 30,000 titles strong and include Angry Birds and Skype. However, AppsLib also contains an app called ArcTools which will instal the Android Market app and other Google apps at the touch of a button.
The odd screen size means a lot of apps simply don't appear in the Market but all the ones I side-loaded including Facebook, Twitter and Dropbox worked perfectly.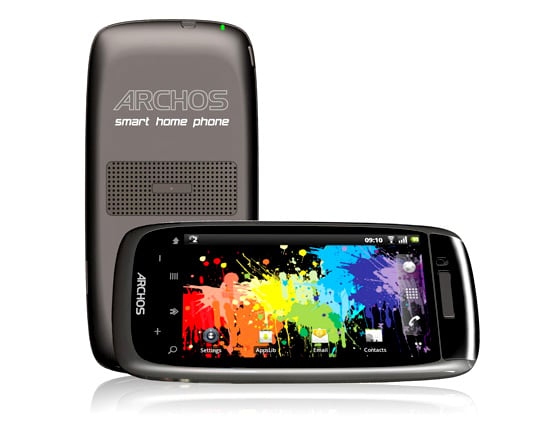 Performs well as a PMP too
Happily, once I'd installed the Market app and signed into my Google account, all my Gmail contacts synchronised. Make a call from a contact entry and so long as you have Skype open you will be given a choice of dialling over DECT or VOIP.
How does it all work? Rather well. The handset connected immediately to the supplied base station as well as to my own cheap-as-chips Tesco branded unit. Call quality was good too, over both my Virgin land line and through Skype. And in keeping with Archos' 28/32/43 devices, the Home Phone makes a fine little media player too.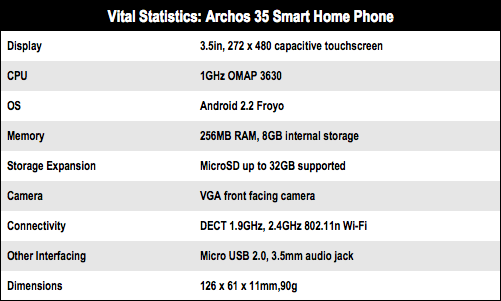 Cradle snatcher
The handset's rear speaker broadcasts loud and clear and there is plenty of ringer volume available. The stock Android 2.2 dialler is a bit basic but there are dozens of alternatives in the Market including my personal favourite Go Contacts EX.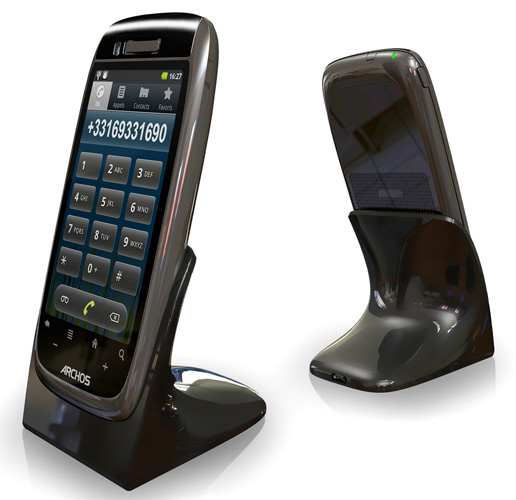 The domestic dialler catches up with the 21st century
For something that will spend its life indoors and sat in a charging cradle, battery life is not as important as it is with a mobile phone but a full 24 hours was easily achievable including well over an hours talk time. Thanks to the micro USB port, you can use the handset while charging which is not the case with most DECT phones that typically have to be in seated in the cradle to recharge.
The Archos Home Phone has a price tag of £140 but shop around and you should be able to find it for around the £125, which I'd say is reasonable value.
Verdict
As a fully-fledged smartphone the Archos Smart Home Phone leaves a bit to be desired but as an everyday DECT phone with the option of Skype calling, it's altogether more successful. Indeed, the video calling delivered a crisp image at both ends, easily matching the performance of swankier smartphones I've tested. So if you've a Skype habit at home, having this Android around the house looks like a smart call. ®
More Android Reviews

Orange
Tahiti
7in tablet
Samsung
Galaxy
Nexus
Ten… Androids
to outshine
the iPhone 4S
Motorola
Razr
Asus
Transformer
Prime