Original URL: http://www.theregister.co.uk/2011/09/24/product_round_up_ten_all_in_one_inkjet_printers/
Ten... all-in-one inkjet printers
Paper view
Posted in Personal Tech, 24th September 2011 08:00 GMT
Product Round-up There are two types of inkjet all-in-one printer: one intended for photo enthusiasts and the other for people running offices. It's the latter lot I'm attending to here, with a selection of printers designed for those who value plain paper output as much as - if not more than - snaps.
The price ranges large, with the cheapest models coming in at under £70 and the most expensive topping £200 - or up to £400 if you look at the manufacturers' pricing, so always shop around online.
Most have fax facilities, still surprisingly useful in this e-mail age, and many have automatic document feeders (ADFs) for multipage scans and copies, and duplex print to save paper costs.
But, as ever, price is not the only arbiter...
Brother DCP-J925DW

This is one of Brother's new range of smoothly-styled office all-in-ones, but with a couple of extra twists up its paper path. As well as the fold-out, 15-sheet ADF and the signature wide-aspect touchscreen controller, the printer handles duplex print and comes with a CD carrier for direct print onto optical discs. It has wireless connection as standard and includes twin paper trays, though the photo tray has to be engaged manually. The main problem with the machine, as with previous models, is the quality of plain paper print, which looks fuzzy. Black print is worst for this, but colour can be a blurred, too.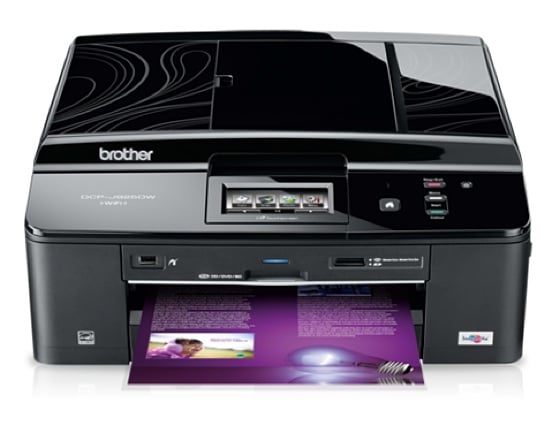 Reg Rating
65%
Price
£174
More Info
Brother
Canon Pixma MX420

Canon's well-designed, home office all-in-ones integrate all their functions into an enlarged, treasure chest-style box. This machine sits in the middle of the range, but still has a fold-out, 30-sheet ADF and a full-width control panel, including a 62mm LCD. The printer can print from memory card and USB, fax from flatbed or ADF, and supports wireless connection as standard. It has just a single paper tray, which flips up at the rear. Plain paper print quality is very good and photo prints are excellent, but running costs of 3.6p (black) and 8.4p (colour) put it towards the top end of its price range.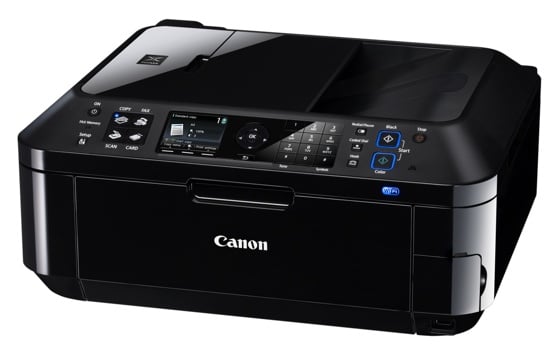 Reg Rating
75%
Price
£129
More Info
Canon
Dell P713w

This is a Lexmark-made inkjet and its most striking feature is its 110mm touchscreen, which handles all its controls, apart from a power button. There's no ADF, but the printer does have two memory card slots, a front-facing USB port, duplex print and wireless connection as standard. Paper loads in a single, front-mounted cassette and print speeds are reasonable, with print quality being above-average, though behind the best available. The cost of the printer and its consumables are the big hitch. You'll be paying 7p per black page and a massive 17p for a colour one.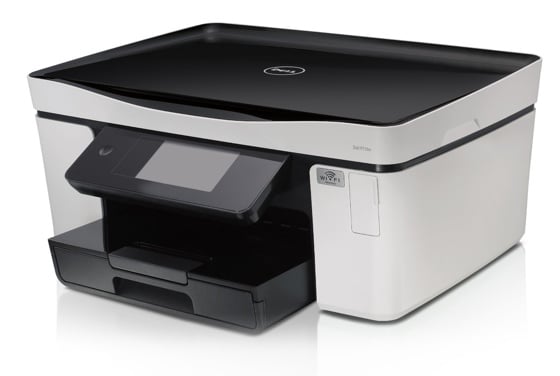 Reg Rating
60%
Price
£130
More Info
Dell
Epson Stylus Office BX925FWD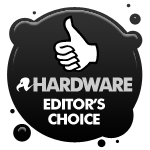 This is the top-of-the-range home office inkjet from Epson and consequently has all the extras. As well as the usual features, it has a 30-sheet duplex ADF, so you can produce duplex copies as well as prints, an 89mm touchscreen for all controls and twin, 250-sheet paper trays, so you can keep plain paper and letterheads, or photo stock loaded at once. It prints fast, at up to 13ppm and even manages over 7spm (sides per minute) printing duplex. Print quality is better than average on plain paper and very good on photos. Running costs are low: 1.9p for black and 5.9p for colour pages.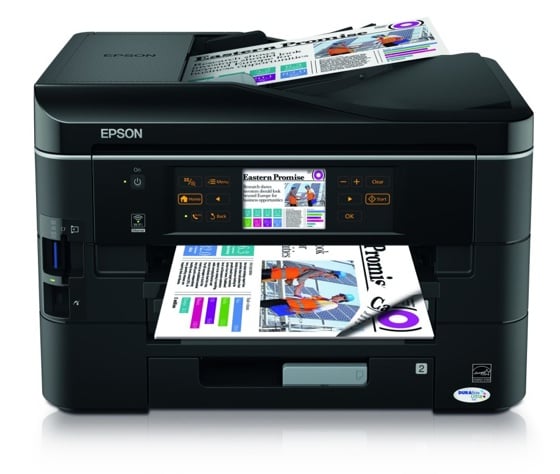 Reg Rating
90%
Price
£260
More Info
Epson
Epson Stylus SX525WD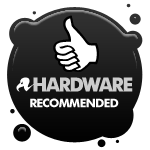 Something of a budget all-in-one, this machine still has most of the essentials. It doesn't have an ADF, but there is a multi-format memory card slot and a neatly designed, fold-out control panel with a 63mm LCD. The 150-sheet paper cassette is conveniently at the front and the printer can print duplex pages as standard. Wireless connections are supported, and the printer can produce pages at up to 13ppm and double sided ones at over 7spm. Print quality is fair and running costs are low at 1.9p and 5.9p for black and colour pages.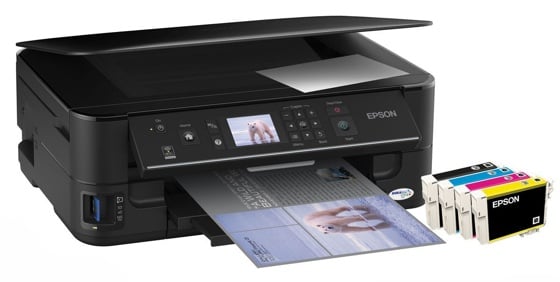 Reg Rating
80%
Price
£60
More Info
Epson
HP Envy 100

This is HP's attempt to build an all-in-one for the living room. Designed more like a DVD player than a printer, it includes a glass top to its flatbed scanner and an 83mm touchscreen. It supports wireless connections and feeds paper from its skimpy 80-sheet tray to a support which swings out when you print. Surprisingly, the printer supports duplex, though duplex pages print slowly, at around 4spm. Print quality is good on both plain and photo paper though running costs, at 4.1p and 9.1p, are nothing special. Given the asking price, you're paying more for looks than functionality.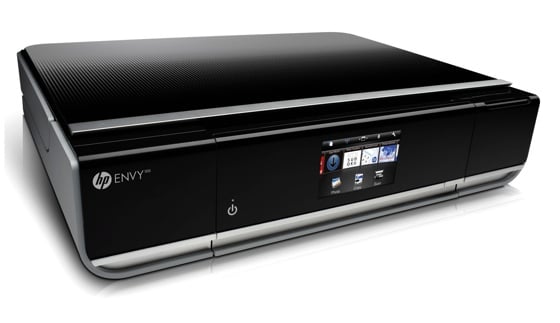 Reg Rating
70%
Price
£149
More Info
HP
HP Officejet Pro 8500A Plus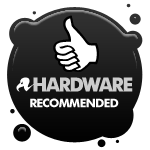 This is a heavyweight office inkjet, designed to go head-to-head with budget colour laser multi-function jobs. Controlled by a 109mm touchscreen and with a 250-sheet main paper tray, there's the option of a second tray of the same capacity. The machine can print at up to 12ppm, including processing time, and still manages to produce very good quality print on plain and photo paper. HP's business inkjet engine has two printheads, each supplied by separate, high-capacity ink tanks. This gives very low running costs of 0.8p for black and 3.3p for colour - the best you'll find here.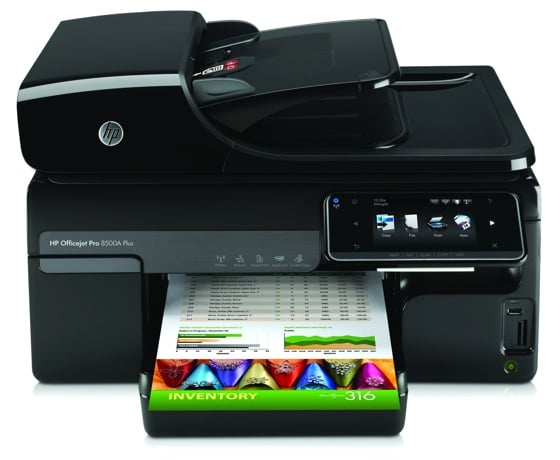 Reg Rating
90%
Price
£199
More Info
HP
Kodak ESP C310

This is one of Kodak's range of budget all-in-ones, which feature a conventional four-ink setup. Running costs are still a key feature of the Kodak range and you should be able to print a black page for 1.2p and a colour one for 3.9p. The machine itself is more practical than elegant, but still offers a small fixed LCD display set into its top cover and wireless printing. Paper feeds from back to front at up to 3.8ppm, which is quite slow. Print quality is good on both plain paper and when printing photos, so overall the printer represents good value.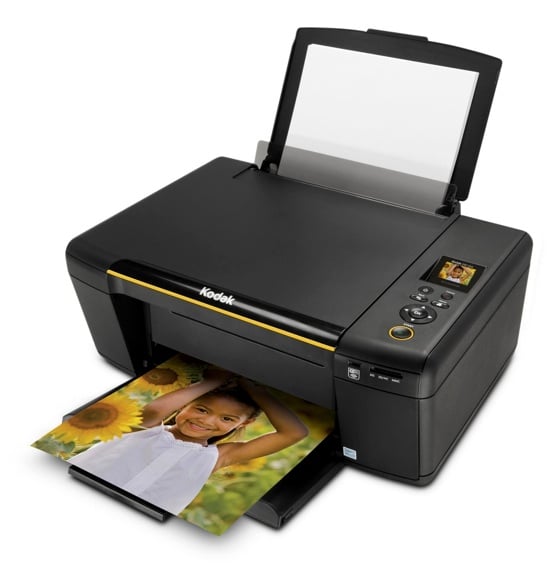 Reg Rating
70%
Price
£80
More Info
Kodak
Kodak ESP Office 2170

This is Kodak's offering as a home office all-in-one, so it includes a 25-sheet ADF and full fax functions. It's full-width control panel comes with a rather small, 38mm LCD, no bigger than that in the more budget-end ESP C310. Paper feeds from a single tray at the rear to a pull-out tray at the front and there is no separate photo tray. There's also no front-panel USB, though Kodak does provide a wireless connection. With a maximum print speed of 3.7ppm, this isn't a fast printer, but it makes up for this with very low print costs of 1.6p for black and 4.3p per colour.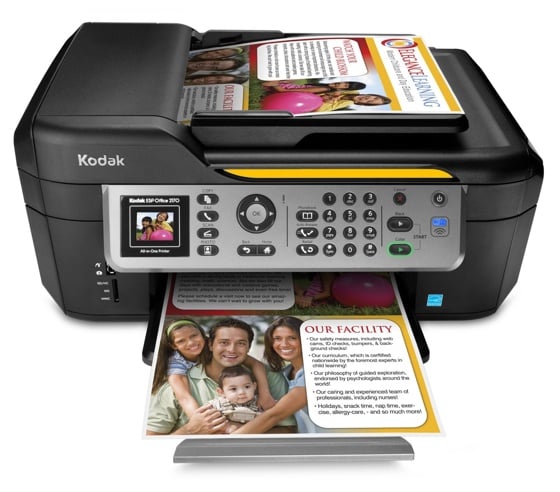 Reg Rating
65%
Price
£120
More Info
Kodak
Lexmark Genesis S815

The key feature of this machine, immediately obvious when you look at it, is its near-vertically mounted scanner. It photographs rather than scans, and produces a page image in about three seconds. The LCD screen is set into the large piano-black front cover, but the print engine is the same as in many of Lexmark's other machines based on its Vizix print engine. It prints well enough and its duplex performance is better than some rivals, though the paper path, from rear to front, makes loading paper a little awkward. Running costs are better than average and it's fair value - if you shop around.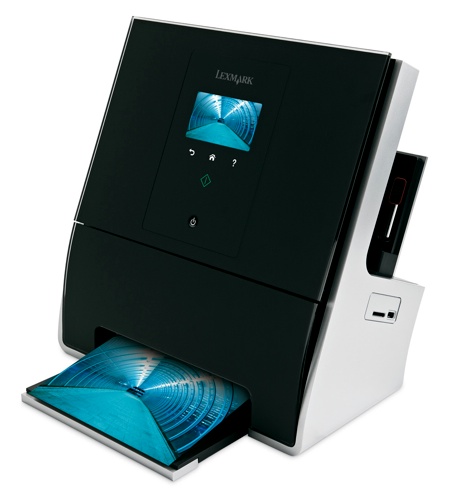 Reg Rating
70%
Price
£400
More Info
Lexmark