Original URL: https://www.theregister.co.uk/2011/05/11/us_preachers_claim_to_be_navy_seals/
Plague of US preachers falsely claim to be Navy SEALs
'They don't understand the internet' says fake-frogman outer
Posted in Bootnotes, 11th May 2011 11:27 GMT
Yet another curious effect of the modern internet media world became apparent this week: the syndrome – particularly common among American clergymen – of falsely claiming to be a former US Navy SEAL has risen to prominence, as the risk of being exposed as such a liar has risen severely.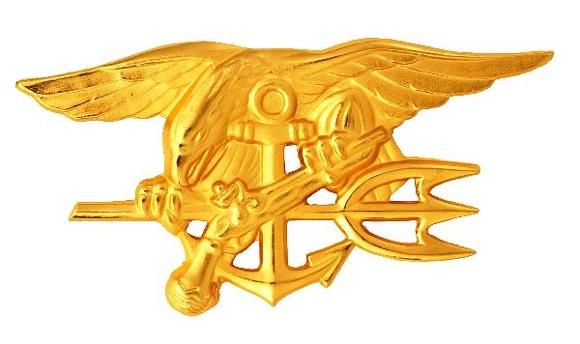 The badge of the now even-more-famous frogman commandos. Preacher Moats apparently bought one in a militaria shop, and wore it on various occasions.
We refer specifically to the case of Pennsylvania preacher Jim Moats, recently humiliated after embellishing his 1970s naval service with a fictional stint in the already famous SEALs - who have now catapulted to global celebrity status following the killing of Osama bin Laden.
The phenomenon of falsely claiming to be a SEAL (or other special or elite-force member) is a common one, of course. Apparently the SEALs are unusual in this as in other ways: it seems that American clergymen are particularly prone to claiming that they have won the right to wear the famous "Budweiser badge" of the US Navy's elite when in fact they haven't.
"We deal with these guys all the time, especially the clergy. It's amazing how many of the clergy are involved in those lies to build that flock up," said retired SEAL Don Shipley, who is apparently genuine. Shipley spends a fair bit of time outing fake SEALs, which is apparently reasonably easy as there aren't that many real ones: no more than 10,000, seemingly, even given the amount of turnover that the SEAL teams have undergone since their founding.
"I bring a shame and a reproach upon the name of Christ, I bring a shame and a reproach upon my church, and I bring a shame and a reproach upon my family," Moats said, confessing his sins.
Other common professions who tend to falsely and publicly claim they were once SEALs are politicians and sheriffs, according to Shipley. Sheriffs are typically elected in the USA, and so need popular support. These and clergymen are the kind of people he tends to out, rather than the more common type of commando-impersonator who is simply trying to impress a girl in a bar.
"The pastor never thought anyone outside of his small community would see [his false claims]," Shipley said. "He doesn't understand how the Internet works."
In America is actually a crime to misrepresent or exaggerate one's military service record. The Stolen Valor Act was signed into force by the former president, George W Bush, well known for previously being photographed on the deck of a US Navy aircraft carrier clad in full naval aviator's equipment (though in fact he had served only as a comparatively lowly National Guard pilot in Texas at the time of Vietnam, never as an elite carrier aviator in combat like his father.) The Stolen Valor Act has subsequently been ruled unconstitutional by US judges.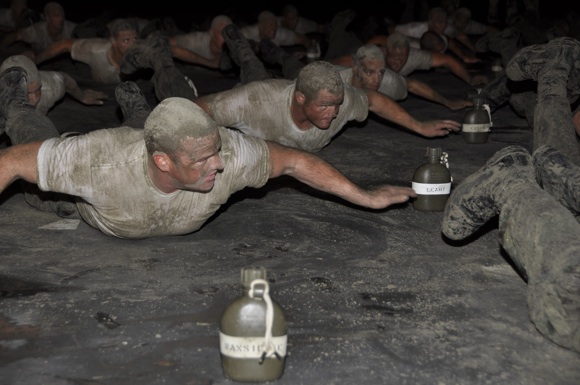 It's a lot more expensive getting one given you by the government.
Shipley the ex-SEAL doesn't think the Act is necessary anyway, at any rate not in this case.
"Just having his ass spanked is enough for him that he won't do it again any longer. He needs highlighted," Shipley says.
You can read reports on the Moats case from the Pennsylvania Patriot-News here and here. ®
Bootnotes
Osama was killed by operatives from the unit formally known as the Naval Special Warfare Development Group, aka NAVSPECWARDEVGRU or simply DevGru etc, or under its former name as SEAL Team Six. Team Six was renamed after some controversies surrounding the unit accounts and the conduct of its colourful inaugural 1980s commander Richard Marcinko.
Though technically the US government has not specified that it was Team Six who killed Osama, one might note that the other SEAL Teams are regarded as "Tier Two" special-ops forces: an ordinary SEAL, already having passed through extremely arduous training, must undergo further selection and evaluation before being judged worthy to move up into the "Tier One" DEVGRU.
A mission targeted on Osama bin Laden himself would surely be a Tier One job, and one can safely assume that Army spec-ops forces would not choose to dub the effort Operation Neptune Spear. Quite apart from the general maritime symbolism, the SEALs' famous "Budweiser" chest badge features an eagle, an anchor, a pistol - and of course a trident as carried by King Neptune, overlord of the briny deeps.
The more well-known UK special forces - the SAS, SBS and the Special Reconnaissance Regiment (aka 14 Int/the Dets) are all judged to be Tier One. The UK has a Tier Two combat formation now as well, the Special Forces Support Group created in 2005 by moving the 1st battalion of the Parachute Regiment into the Directorate of Special Forces and adding certain other personnel including some Royal Marine Commandos. The SFSG is intended for the same sort of uses as the US Army Rangers. In a mild turn-up for the books, an ex-SFSG paratroop officer was recently elected as Labour MP for Barnsley Central.
We would like to point out for those who can't get enough of Team Six that we at the Reg exclusively published full details on the secretive unit's home-cinema setup (iPod dock included) back in 2009.