Original URL: http://www.theregister.co.uk/2011/05/10/app_of_the_week_android_google_docs/
Google Docs
Documents on the go
Posted in Personal Tech, 10th May 2011 07:00 GMT
Android App of the Week Three years after Android first stuck its head over the parapet, Google has at long last graced its smartphone OS with an official app for Documents, the third leg of the Google Trinity after Gmail and Maps.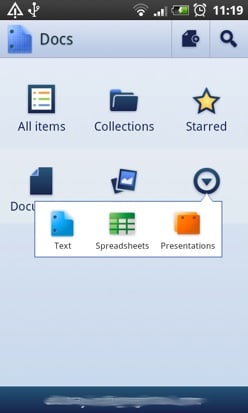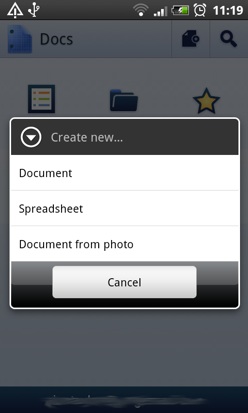 The UI (left) is twit-proof, but you can only create documents online (right)
The front end consists of a simple set of icons to read or create documents, spreadsheets and presentations. Different view options let you see all the files in your account, or just the documents, starred items or folders. You can also view uploaded images, though you can't add new ones.
A bar at the bottom of the main page lets you swap instantly between as many Google accounts as your phone is signed into and there is a very handy search function to help pull up documents with a specific word in the title or body.
The most interesting feature is the 'Document from photo' function, which extracts the text from any page you photograph and then uploads both the image and the copy.
It's a cracking idea though in practice the system's ability to interpret copy is just a little clumsy as you can see from this grab from Martin Windrow's The Last Valley: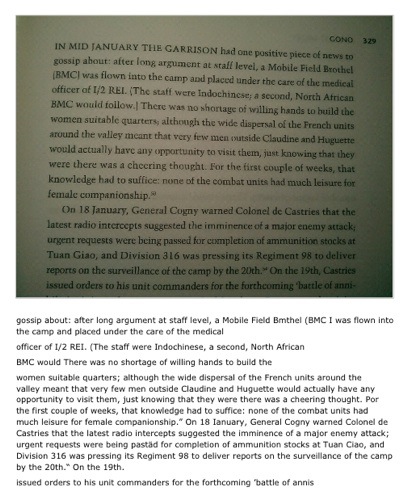 Most of the copy is present, but some words vanish and indented text is imported without any justification. So, better than a slap in the face with a dead fish, but not perfect.
Work in Progress
Other drawbacks include the lack of any offline functionality and the absence of a delete option. In the plus column, though, you can both share and print your files. Printing can be done through Google's Clould Print or directly to a web-enabled printer.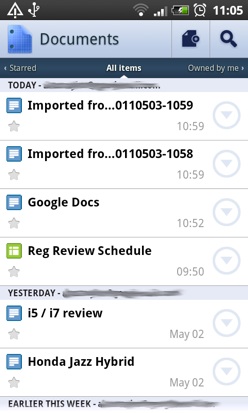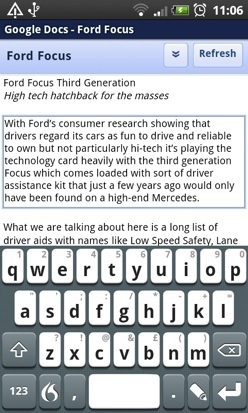 Find stuff (left) then edit it (right)...
Like all good Android apps there is a handy homescreen widget but you can also add a separate widget for each of your Google accounts. The widget lets you launch the document scanner, create a new file or see all your starred files with just one touch.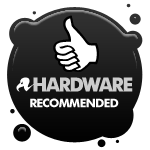 While the entry in the Market states that Docs works on Android 2.1, every time I tried to edit a document in Éclair I got a "browser not supported" flag at the top of the page. The warning aside, the only thing that doesn't see seem to work in 2.1 is the document zoom so it's not a hindrance as long as you have good eyesight.
Of course, being a Google app Docs will get updates and improvements thick and fast so by the time you read this it may be able to make the tea and give you a back-rub. ®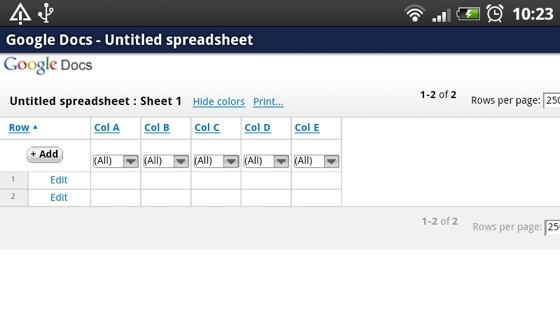 ...even spreadsheets
We'll be making our selection of the best Android smartphone and tablet downloads every Tuesday. It you think there's an app we should be considering, please let us know.
iDevice fans, iOS App of the Week is published on Thursday.
Google Docs QR

More Android App of the Week Winners

Go SMS Pro
Communicate
Touch
Calendar
PowerAmp
My Taptu