Original URL: http://www.theregister.co.uk/2011/04/01/ten_mothers_day_tech_gifts/
Ten... tech treats for mum
Ready for Mother's Day, lads?
Posted in Personal Tech, 1st April 2011 06:00 GMT
Product Round-up Yes, Sunday, 3 April is Mother's Day, a celebration of matters maternal that stretches back to pre-Christian Roman times, but one no son - or partner whose significant other has offspring - dare ignore.
So, with a day or so to go, here is Reg Hardware selection of ten tech its the mother(s) in your life - will be pleased to receive.
Amazon Kindle Wi-Fi

Since your ma likely knows nothing of ePub files and cares even less, but will be familiar with Amazon and probably have an account, the Kindle has to be the best e-book reader to buy her. It's also one of the cheapest, and sports the clearest E Ink screen you can get right now.
Whether she takes it on her daily commute to work, uses it to read in the garden, or just wants a more convenient way of taking lots to read on holiday than a pile of paperbacks, she's going to love an e-book reader. And the Kindle is the best of the lot.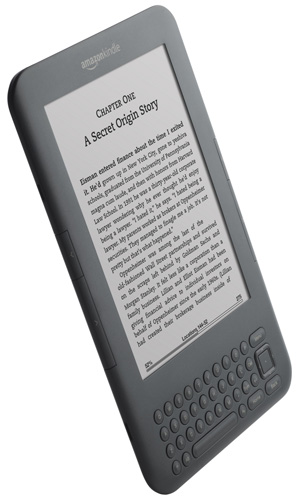 Reg Rating 85%
Price £111
More Info Amazon
Breville Radio Toaster

Mums love toast. Who doesn't? Mums love Radio 4. Now they have can both, courtesy of grilled bread product supremo Breville, which has combined two key kitchen gadgets - the transistor radio and the toaster - into one. It's a Red Dwarf Talkie Toaster without the backchat and bread obsession.
Tune in while you toast - whether thinly sliced Mother's Pride, or bulked out bagels, this Breville will brown them all.
The radio side has both AM and FM tuners. Stations can be retained through ten pre-sets. There's even an aux port for MP3 players and such.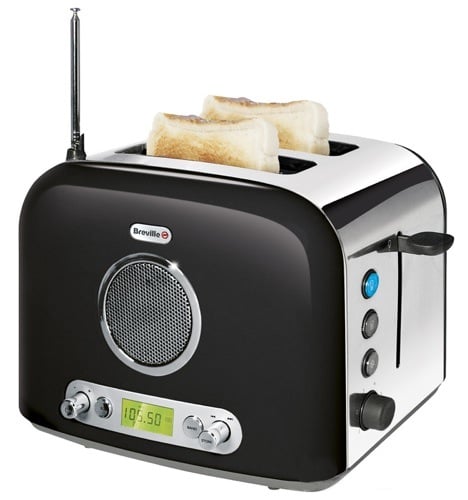 Reg Rating 70%
Price £50
More Info Firebox
H2O water-powered radio

You'll need to factor in the cost of plumbing this boy in, but once hooked up to your ma's bathroom tubing, it'll give her as much music and chat as she likes during a shower.
The clever FM tuner is driven by a tiny generator turned by a waterwheel within the device. So whatever your radio tastes, you can tune in for free. There's a built-in rechargeable battery that's topped up every time the H2O gets used, so she can carry on listening while drying.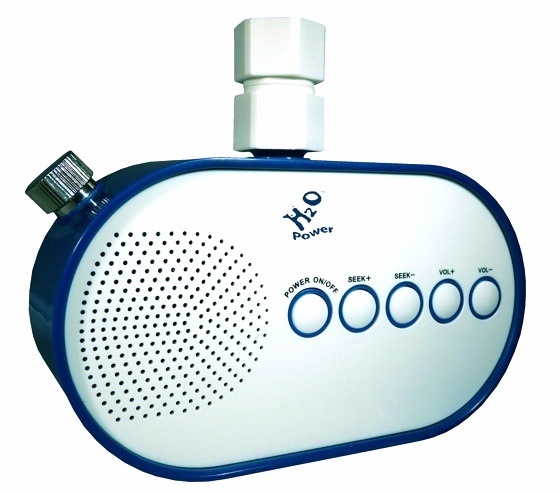 Reg Rating 75%
Price £35
More Info H2O
iRobot Roomba 581 robot carpet sweeper

Of course dad should be helping out, but, let's be honest, it's usually mum who gets lumbered with keeping the place tidy. Give her a helping hand with the Roomba 581, a stumpy cylinder of a gadget that hums around the room, avoiding the furniture, cables and the cat, and all the while brushing up dust and debris into its cavernous interior.
It'll bimble around the room it's set down in, or you can define areas of coverage using the three bundled beacons to guide it.
And the good thing is, it actually works. Its battery gives it the power to do four rooms for you.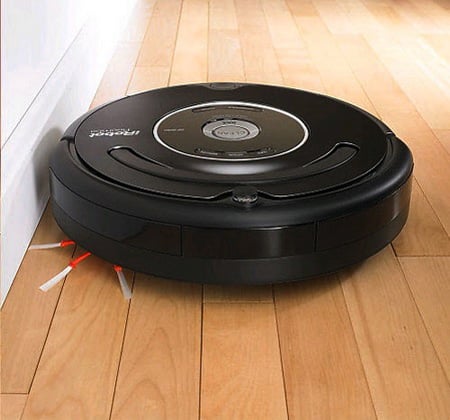 Reg Rating 75%
Price £400
More Info iRobot
Microsoft Xbox 360 Kinect

No, granny is not getting into gaming, kids. Well, possibly not, but a gadget like Kinect and Your Shape: Fitness Evolved software is a rather good way of using the technology for less frivolous ends than your average first-person shooter.
Mums of any age will surely enjoy getting up and doing a spot of exercise, whether it's in YS:FE's personal training, fitness or gym games section. The routines and exercises are geared towards newbies, but the progression system will also appeal to mums who exercises regularly.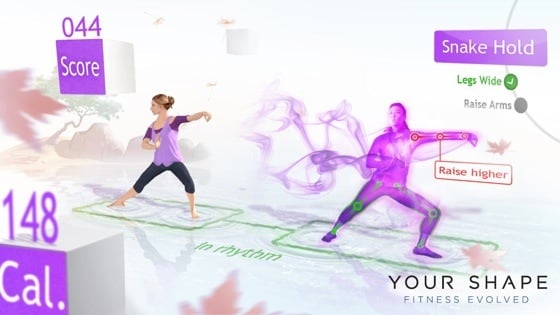 Sennheiser PX 210 BT wireless headphones

These compact yet comfortable Bluetooth cordless headphones are great for long journeys or simply lounging around on the sofa. They produce a warm, textured sound that captures plenty of detail, though the maximum volume level is relatively limited.
The PX 210 BTs are collapsible, handy when they need to be tidied away, and support the Apt-X codec if she has a player that supports it. If not, they'll link up to any ordinary Bluetooth-capable media player or phone.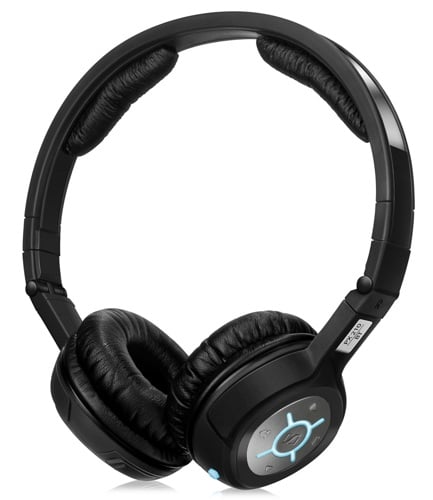 Slanket

The one-time internet sensation but still darn useful fleece-blanket-with-sleeves will prove a joy to any tech or telly loving mum who feels the cold. She can wrap herself up and still pick up the remote, a cuppa or Tweet away on the laptop you bought her the Christmas before last.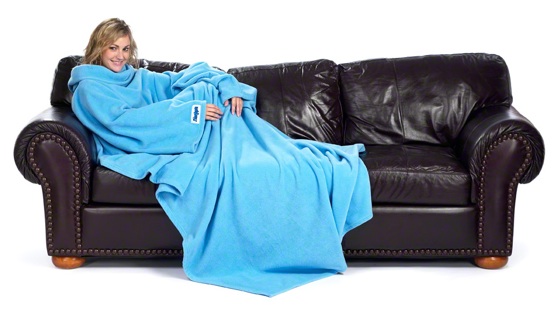 Reg Rating 80%
Price £25 - watch out for £15 Mother's Day specials
More Info Slanket
Sony XR100 Digital Photo Frame

Mum's love snaps of their offspring - the grandkids too, if she's old enough to have some. And the hi-tech way to enjoy pictures of the progeny is a digital photo frame. Don't settle for a titchy seven-incher, though - show off with a big, 10.2in screen with a good 1024 x 600 resolution, Sony's TruBlack coating for brighter, more vivid colours, and a smart on-board video processor.
The XR100 has 2GB of storage - enough for 4000 2Mp shots - and a USB slot to plug in more. You can also connect cameras and such, both for snaps and for video, HD or SD. And it's all decked out in a stylish, shiny black frame.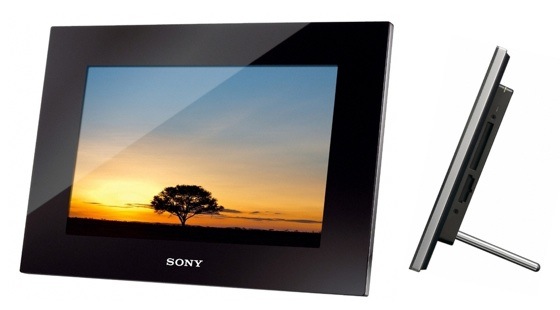 Reg Rating 75%
Price £230
More Info Sony
Very Intelligent Pocket

Not a technological treat in its own right, the VIP will nonetheless prove a godsend to any gadget packing mum. Ladies of a our acquaintance swear by the VIP's ability to provide a secure space for all their stuff, be it phones, cards, cables, Kindles, adaptors, etc, etc.
There's a large, drawstring-sealed central section and nine pockets of varying sizes tacked on around it. She can load it up and just drop it straight into her handbag.
And since the VIP comes in a number of gender-neutral hues, you won't feel bad nabbing one for yourself to slip into your backpack as storage for multi-tools, screwdrivers, specs, Sata cables and so forth.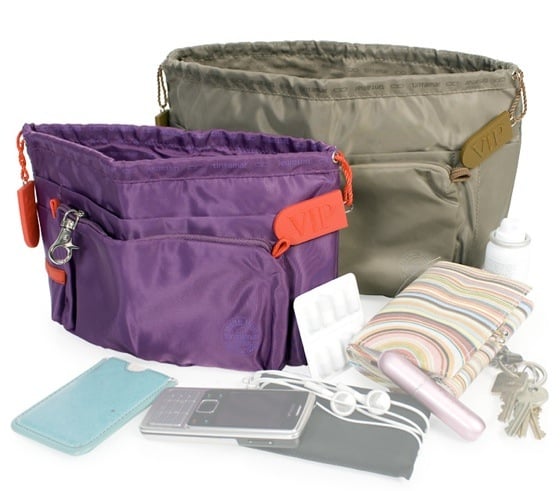 Reg Rating 75%
Price £25 (medium) £30 (large)
More Info Firebox
Withings Wi-Fi Scales

Yes, you've got to be tactful with this one, but for the weight-conscious mum this wireless-connected set of bathroom scales will allow her to diet with confidence safe in the knowledge that she can see it having an effect. Or not.
The scales beam weights to an app that runs on her choice of Windows, Mac OS X and iOS. It does clever stuff like calculate Body Mass Index, and displays colourful charts showing her progress. Yours too if you're concerned about the effect of years of beery over-indulgence on your waistline.
Of course, mums can be a tad touchy about such matters, so Withings' Wi-Fi scales would make an ideal companion for Wii Fit or Your Shape Evolved with the Kinect.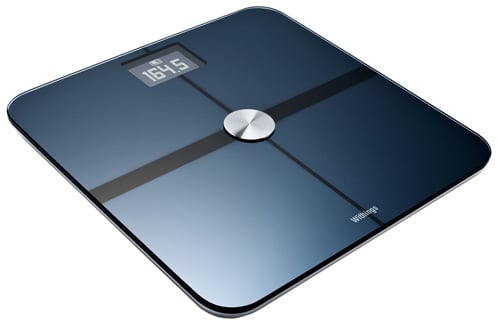 Reg Rating 60%
Price £120
More Info Withings