Original URL: http://www.theregister.co.uk/2010/12/03/ten_essential_cheap_voice_phones/
Ten... dirt-cheap voice phones
Mobiles for the money-less
Posted in Personal Tech, 3rd December 2010 07:00 GMT
Product Round-up World+Dog may be falling in love with smartphones faster than a large lass on a date with George Clooney, but there is still a place for the cheap and cheerful voice-centric handset.
To start with, basic phones shorn of the extravagances of 3G, GPS, Wi-Fi, football pitch-sized hi-res screens and always-on connectivity can often run for weeks rather than hours on a single charge of their battery.
Secondly, their very affordability makes them ideal for anyone whose travels take them off the beaten track: they bring fewer worries about loss or damage. And yelling into a phone that costs more than the locals earn in six months is never a clever thing to do on either a moral or practical level.
Before we start, I'll come clean and admit that the prices listed don't include the often mandatory £10 of airtime, but even if you never use it, a spare Sim with a few quid on it is always handy to have.
So what can you get for my self-imposed limit of 30 quid? Quite a lot, and in a plethora of styles. And if three Charles Darwins is too much, there are a couple of handsets that can be picked up for less than an Elizabeth Fry.



Alcatel OT-222

Flip phones seem to be something of a dying breed, but if it's a form-factor that appeals to you, the OT-222 is a solid super-budget choice. An extremely simple handset all you get beyond the telephonic essentials is an FM radio. It's a pretty robust device despite a slight wobble in the main hinge which frankly was nothing more than I expected at this price point. It didn't worsen during my test despite some deliberate abuse. The screen is more pleasant to look at than the spec suggests, and the UI, while not fancy, is perfectly logical and efficient. The keypad appears a bit odd in the photos but it's actually rather nice to use and has a funky blue back-light that matches the LED event indicator on the lid. Call quality was impressive too, with plenty of volume on tap. The battery is small but that helps keep the weight and size down and with such a small screen you can still go a week between charges.

Network GSM/GPRS 900/1800
Screen 1.5in, 128 x 128
Battery 650mAh, 7 hours talk,
400 hours standby

Reg Rating 70%
Price £7
More Info Orange




Alcatel OT-800

The Alcatel 800 is the perfect phone for compulsive messengers on a very tight budget. A well made handset, it looks like a Blackberry Bold on cursory inspection though the keyboard doesn't quite match that of the Rim product. For the price you get an RDS FM tuner, a 2Mp camera and A2DP Bluetooth. The handset comes with a 2GB Micro SD card but 4GB is the largest the 800 will support. There's no earphone socket of any sort other than the mini USB port, which is an issue if you want to trade up from the bundled headset. The IMAP4/POP3 e-mail client supports SSL and TLS security so the vast majority of e-mail accounts can be accommodated, and the built-in IM client supports most common protocols. The keyboard has lots of handy shortcuts and a shake of the handset will skip through your music library. T-Mobile will sell you a branded version called the Vairy Text for £25.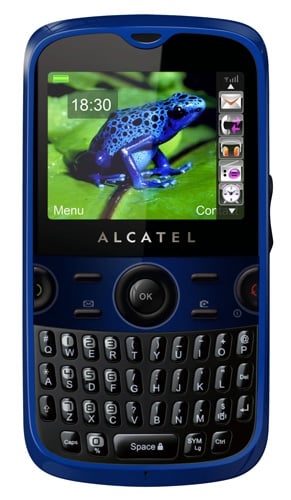 Alcatel-800
Network GSM/Edge 850/1800/1900
Screen 2.2in, 240 x 320
Battery 850mAh, 9 hours talk,
450 hours standby

Reg Rating 75%
Price £25
More Info Alcatel


LG GS101


Currently available from Carphone Warehouse for a risible £3.95, the GS101 is only a little more complicated than two baked bean cans and a length of string. It's small, light and near enough unbreakable. I have one as a travel phone and have dropped it down stairs, knocked it off tables and even plunged it into an ashtray full of beer and it still works, though it now smells of Heineken and fag ash. The only slight drawback is the screen. Read too many texts on a 1.5in, 128 x 128 screen and your optician will think you have been practicing on the pink oboe too often. The 950mAh battery will literally last for weeks on a full charge. Call quality is fine, the FM radio isn't bad and... well, that's about it. Similar LG handsets can be found badged as GS102, 106 and 107 but underneath they are much the same so buy the cheapest.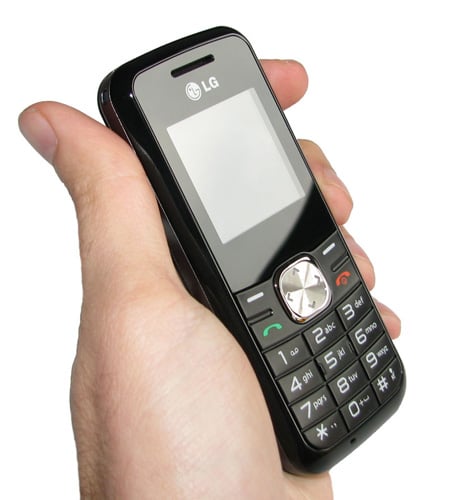 Network GSM 900/1800
Screen 1.5in, 128 x 128
Battery 950mAh, 10 hours talk,
800 hours standby

Reg Rating 75%
Price £3.95
More Info Carphone Warehouse
Nokia 2330 Classic

Nokia has yet to decide when or even if it's attractive C1 and C2 budget handsets will make it to the UK so in the meantime we have to make do with the 2330 Classic. That's no hardship because it's a very well made device with a reasonable slew of features for its £25 pre-paid price tag. Call quality and signal reception are very good, and the 1.8in, 128 x 160 colour screen is both bright and sharp. You also get basic Bluetooth, an FM radio, an e-mail client, a fine keypad and the good old S40 OS with a UI even a total twit can master. The only real drawbacks are the 2.5mm audio jack, the lack of a memory card slot and the 0.3Mp camera is bargain basement even by bargain basement standards. Some may take also issue with the spindly and rather fragile Nokia power jack. If you prefer a slider handset the Nokia 2220 is identical in both specification and price.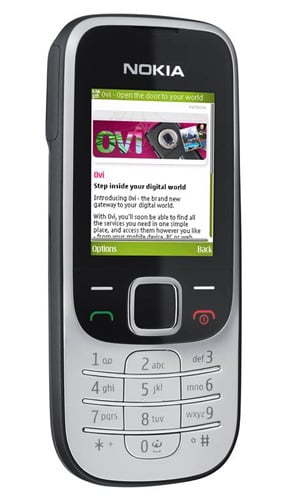 Network GSM/GPRS 900/1800
Screen 1.8in, 128 x 160
Battery 1020mAh, 4 hours talk,
528 hours standby

Reg Rating 85%
Price £25 pre-paid, £45 Sim-free
More Info Nokia
Orange Rome

The Rome is a re-branded handset from China's ZTE. Its main selling point: it costs under an tenner. As well as a 2Mp camera you also get a Micro SD card slot and an IMAP/POP e-mail client. There are, however, a few drawbacks. The menu structures are very haphazard, and sending a text involves pressing more buttons than the pre-flight check on a Boeing 747. The screen is none too clear and very dim even with the brightness turned up to 11. In fact, in even remotely strong daylight you may as well be looking at mirror as a phone display. The predictive text system is poorly executed and cumbersome, and the camera isn't really up to much. To cap things off, the internet is awash with users claiming their Romes have simply packed up after a few months.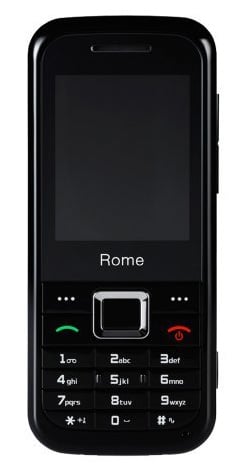 Network GSM/Edge 850/900/1800
Screen 2in, 176 x 220
Battery 1000mAh, 5 hours talk,
300 hours standby

Reg Rating 50%
Price £9
More Info Orange
Samsung E1170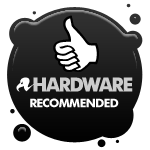 Another super-budget handset from Korea for less than a fiver. Again, you are lumbered with a 128 x 128 screen though despite being a CSTN panel it's actually easier on the eye than the LG GS101's equivalent, something helped by the more visually sympathetic UI design. In fact, the entire handset feels a little more upmarket than the LG, and the keypad is both easier and more pleasant to use. The battery is slightly larger than that fitted to the GS101 giving an impressive quoted standby time of 36 and a bit days. On the downside, you don't get an FM radio and call quality isn't as clear as it is using the LG, though it was still perfectly acceptable. A surprise feature is something called 'Fake Call' which allows you to set up a bogus incoming call in order to wriggle out of an unwanted conversation or boring meeting. There is also an anti-theft SMS feature called Mobile Tracker, though who would steal a £5 phone is anyone's guess.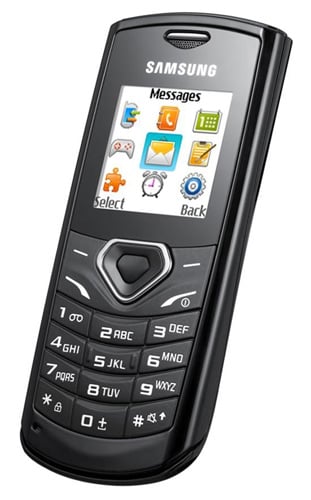 Network GSM 900/1800
Screen 1.5in, 128 x 128
Battery 1000mAh, 10.5 hours talk,
830 hours standby

Reg Rating 80%
Price £4.45
More Info Phones4U
Samsung E2550 Monte Slider

Available for under thirty quid from Orange, the E2550 is a good choice for the yoof of today with its Facebook application and rather fine media player that has a sound enhancer straight out of Samsung's MP3 players. The handset also comes with a Micro SD slot good for cards of up to 8GB. It has A2DP Bluetooth too but sadly no 3.5mm audio socket, the headset connecting to the micro USB port. The bespoke UI is simple but functional. You get a 1.3Mp camera, voice memo facility and an FM radio that you can record from. It's a very stylish and slim handset for a slider and has a smooth, solid opening action making it look and feel more expensive than it is.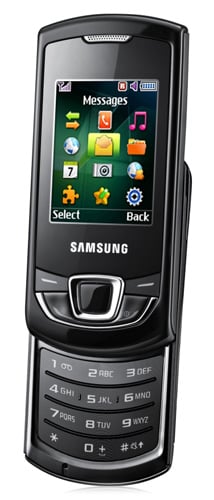 Network GSM/Edge 900/1800
Screen 2in, 128 x 160
Battery 800mAh, 9.5 hours talk,
540 hours standby

Reg Rating 75%
Price £30
More Info Samsung



Sony Ericsson Spiro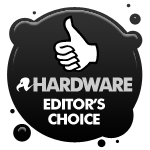 The Spiro isn't really a budget phone, but with Phones4U offering it for under £30 pre-paid there was no good reason not to include it. The Spiro is the small brother of the Sony Ericsson Zylo but, unlike that phone, it has a 3.5mm audio jack in the top that lets you make full use of the Walkman music player, which is a very nice feature on a phone this cheap. Social networking is taken care of with a decent little Facebook application and you get A2DP Bluetooth, a 2Mp camera, an RDS FM tuner, a Micro SD slot good for cards up to 16GB, and Obigo's Q7 web browser, which looks good on the very crisp and colourful screen. For one-third the price of the Zylo you're getting a darn sight more than one-third of the phone. If I had to pick holes, battery performance isn't great for a power pack rated at 1000mAh and the push email system doesn't seem to work, a problem exacerbated by the user guide refusing to even acknowledge its presence.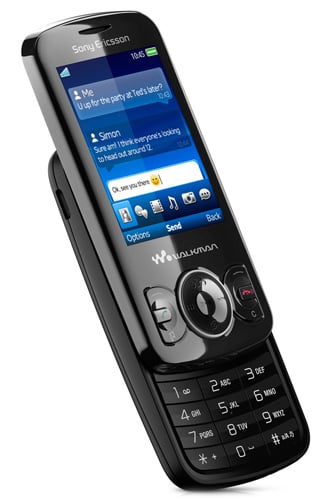 Network GSM/Edge 900/1800
Screen 2.2in, 240 x 320
Battery 1000mAh, 4.5 hours talk,
476 hours standby

Reg Rating 85%
Price £29.95
More Info Sony Ericsson
T-Mobile Vairy Touch II

Like the Orange Rome, the Vairy Touch II - the Orange Miami is identical - is another re-branded ZTE handset and after using it I have to ask if ZTE actually knows anything about making mobile phones. On paper, it's a bit of a jump forward from the other China-sourced budget touchscreen phones like the Orange Lisbon, O2's Huawei G7002 and Vodafone's 543. To start with you get a 2Mp camera rather than the usual 1.3Mp, A2DP Bluetooth and a 2.8in screen rather a 2.4in job, though it's still resistive. Sadly, the touchscreen has a mind of its own - sometimes you can hit it with a lump hammer and it won't respond while at other times the merest of lover-like caresses gets the job done. This gets tiring after a very short while, and the lanyard-attached plectrum look-a-like stylus is no help: it just looks odd and gets in the way. Superficially good value but devices like this could put users off touchscreen phones for life.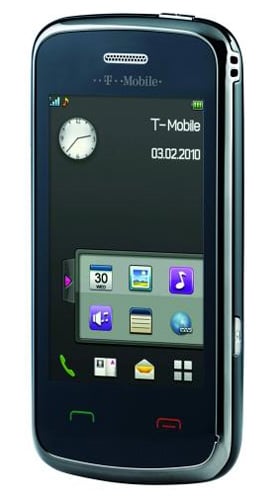 Network GSM/Edge 850/900/1800/1900
Screen 2.8in, 240 x 320
Battery 800mAh, 4.5 hours talk,
300 hours standby

Reg Rating 45%
Price £25
More Info T-Mobile
Vodafone 543

A 2.4in resistive touchscreen may not sound the ideal way to control a small, cheap phone but the Vodafone 543 - under the branding it's an Alcatel - is surprisingly easy to master. The simple UI reacts well to taps and drags, and a useful widgets bar can be dragged out onto the screen. For more conventional navigation you can resort to a joystick between the call keys. The virtual keypad is well laid out, the screen is bright and sharp, the call quality good and the music player can be controlled from three handy buttons built into the side. You also get a MicroS D slot and 3.5mm audio jack. Whoever put together the product page on Vodafone's website clearly got a bit carried away - according to the spec sheet the 543 has a 5Mp rather than 1.3Mp camera, plus GPS, HSDPA and lots of other goodies when all you actually get is an RDS FM radio and some Java games.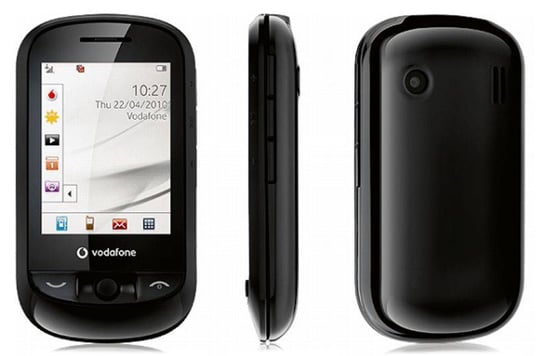 Network GSM/Edge 850/900/1800/1900
Screen 2.8in, 240 x 320
Battery 750mAh, 8 hours talk,
350 hours standby

Reg Rating 75%
Price £25
More Info Vodafone