Original URL: http://www.theregister.co.uk/2010/10/08/review_games_castlevania/
Castlevania: Lord of Shadows
More God of War, less Van Helsing
Posted in Personal Tech, 8th October 2010 10:00 GMT
Review The challenge to create an entirely new Castlevania game must have been a daunting one for developer Mercury Steam. Plucked from the relative obscurity of developing American McGee's Scrapland and Clive Barker's Jericho, the Spanish developer found itself dice-in-hand for Konami's big-budget gamble of rebooting its vampire-hunting franchise in 3D.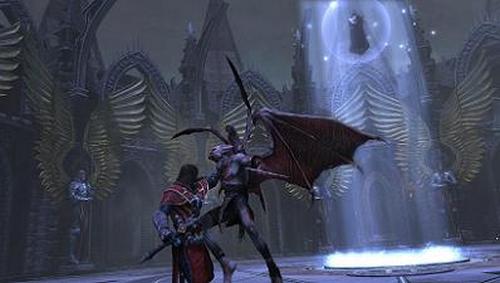 'We're on a diplomatic mission... from... Alderaan'
Given Konami had lost the gamble twice itself - with Castlevania N64 and the PS2's Lament of Innocence – it's no wonder Mercury Steam plays it so safe. What does surprise, however, is rather than mimic the Metroidvania formula, Mercury Steam instead plunders mechanics from other games – most notably the God of War series – to underpin Lord of Shadows with a solid foundation to combat and exploration.
So great is Lord of Shadows' homage to God of War, in fact, that for the first five hours narrative alone separates them. Gabriel Belmont treads in every one of Kratos' footsteps. Health restoration points, stamina and ability upgrades, beast riding, QTEs and Titan fighting – mechanics ripped wholesale from mythological Greece and replanted in the pestilent, cursed lands of Europe's Dark Ages.
Even Gabriel's crucifix and chain weapon bears more resemblance to Kratos' Blades of Chaos than any Belmont family legacy, as it grapples cliff faces and slashes through enemies in vivid, arcing neons.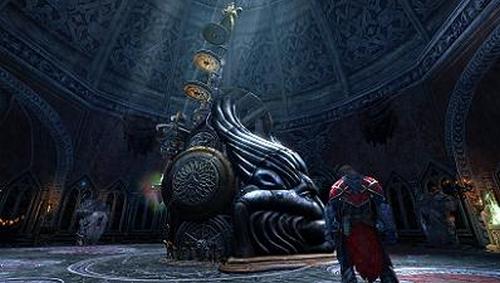 'Can I get the name of your interior designer?'
Many developers would be content to wrap up the game with a few more hours of pedestrian plagiarism. But, to Mercury Steam's credit, Lord of Shadows doesn't finish there. New elements are introduced and old combined to enliven the remaining ten hours, with combat, puzzles and exploration interspersed to pace the game effectively.
It's a Kind of Magic
The arrival of Light and Dark magic adds to combat, rewarding combos not with meaningless tallies but with tangible powers which replenish Gabriel's health with every hit, or double his strength. Complementing the predictable wealth of moves and upgrades with additional tactical nuance, Light and Dark magic pulls resource management into combat, imbuing it with equal prominence to blocking, attack patterns and enemy types.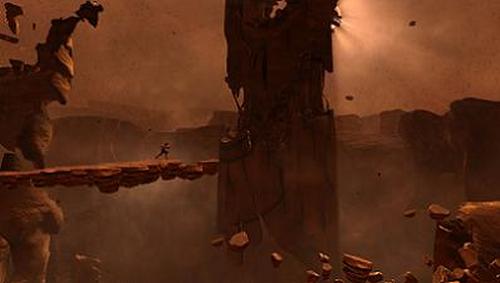 A bridge to fear
Puzzles also increase in prominence throughout the latter part of the game, becoming ever more elaborate. Simple God of War-style statue alignments and light-beam reflections are replaced with complex minigames, the best of which sees you miniaturised by a witch and placed in a trap-ladened music box, where musical sheets need careful combination to open safe pathways through its mortal hazards.
Exploration, on the other hand, while adequate and always pleasing on the eye – thanks to some beautiful vistas and the game's soft, impressionistic palette – differs little from its sources of inspiration. Scaling the crumbling, vertiginous walls of 300ft-high castles always exhilarates, and watching Gabriel double-jump and swing around giant floating ramparts is nostalgic heaven to anyone weaned on 16-bit side-scrollers. But there's an ever-present feeling you're being funnelled through Lord of Shadows' strict linear pathways, led inexorably on by twinkling ledges and blinking grapple points.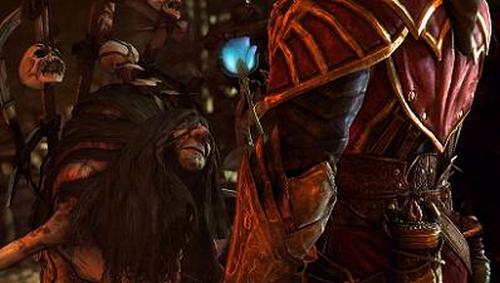 'I know where you can get it, if you want it'
The fixed camera reinforces this linearity, and often irritates. With backtracking often prohibited, branching paths represent strict 50:50 choices, in which replays are the only option for collectionists. Combat also suffers the usual limitations of a fixed camera, where off-screen enemies attack with impunity, disrupting valuable combo chains. And Lord of Shadows' predilection for wide angles makes studying attack patterns all the more difficult.
And the Oscar for Best Cinematography goes to...
Elsewhere, Mercury Steam uses the camera to great effect. The engine moves seamlessly between action and cutscenes, never breaking the suspension of disbelief. And excellent direction keep you firmly in the world, as the camera pans out from narrow cliff ledges to reveal stunning panoramas, with distant, foreboding castles.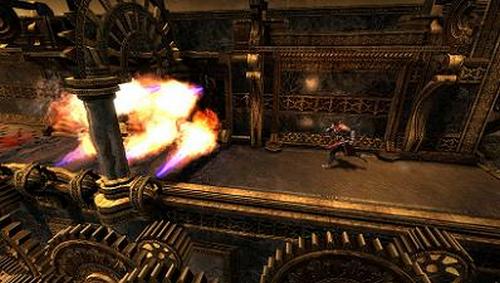 Troubled by gas?
When reached, these castles stage the game's thrilling crescendo, and reward Castelvania fans with the classic iconography of the series. Castlevania's trademark 16-bit aesthetics are wonderfully realised in 3D. Vampires, floating heads, possessed suits of armour and necromancers, even candlesticks and other destructible scenery are all present. And even though the game is unwaveringly linear, never satisfying true fans' desire for the Metroidvania template, Lord of Shadow's blend of gameplay and consistent novelty carries interest through to the climax.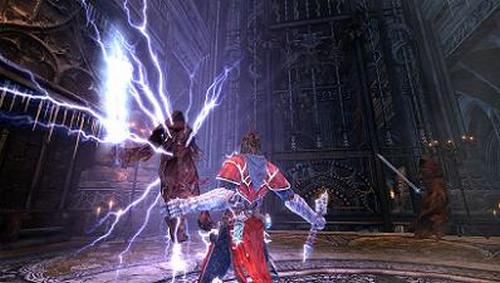 'And this is what we do to Twilight fans'
Verdict
Between 15 and 20 hours of play, Lord of Shadow's length is something of a double-edged sword. On the one hand it offers excellent value for money. But interest occasionally wanes, especially during the extended combat tutorial of the first third, where it most feels a lesser God of War. And, even though puzzles and exploration bring welcome changes of pace throughout, the stamina required by combat is difficult to maintain over such a long period of time.
But stick with Castlevania into its second and third acts, and you're rewarded with the game's true success: a constant stream of new ideas, culminating in some thrilling boss battles and perplexing puzzles. And the ultimate reward for persistence is a tantalising glimpse into the future, as Mercury Steam hints at a sequel that would take the Castelvania series into completely uncharted territory. ®
More Games Reviews

F1 2010
Dead Rising 2
RUSE
Halo: Reach