Original URL: http://www.theregister.co.uk/2010/10/04/review_laptop_samsung_q430/
Samsung Q430 14in notebook
Do ya think I'm sexy?
Posted in Personal Tech, 4th October 2010 12:05 GMT
Review There was a time when plastic sprayed sliver and moulded with a brushed metal-like texture was cool. The problem for Samsung, which has decked out the interior of the Q430 this way, is that such decor hasn't been hip for more than 30 years.
In fact, all this laptop needs to bring back that ye olde home music centre look is a base formed from mock-oak veneer chipboard. Heck it even has a built-in amp, feeding 1.5W through each of the laptop's two speakers for a beefier-than-usual sound.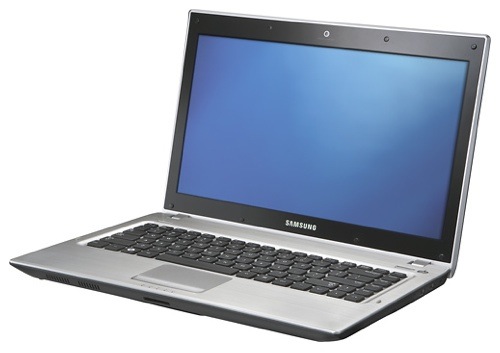 Samsung's Q430: silver-sprayed plastic abounds
Instead, it's standard matte black, while the lid is an attractive glossy graphite look, both of which make the shocking inside look even more anachronistic.
Samsung, the 1970s called - they want their consumer electronics design back.
But if you can stomach the looks - and the guffaws of Apple fans and design buffs looking over your shoulder - the 14in Q430 has much to commend it.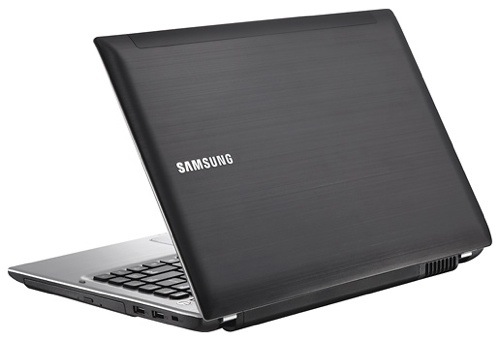 The laptop's outside is not unattractive
The notebook is powered by a decent chip, the 2.26GHz Intel Core i3-350M processor, backed by 3GB of 1066MHz DDR 3 and an Nvidia GeForce 310M graphics chip with 512MB of dedicated video Ram. The GPU drives said bright, glossy 1366 x 768 screen and the HDMI port.
Not quite as thin'n'light as billed
Samsung has cheated on the Ethernet. It's 10/100Mb/s - I'd expect Gigabit on a modern notebook. But you get 802.11n Wi-Fi and, let's be honest, that's how 99 per cent of the Q430s sold will connect to the network. It also has Bluetooth 3 - handy for future-proofing, perhaps, but no more useful than Bluetooth 2 for the moment.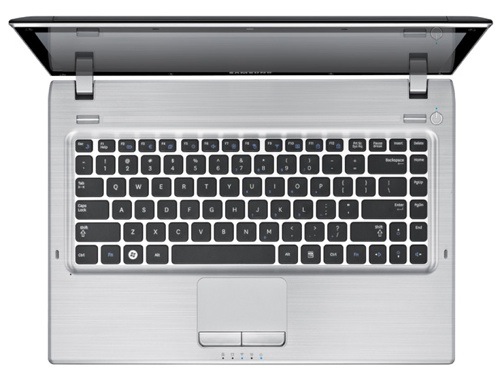 The keyboard flexes a little but is fine to use
Samsung calls the Q430 a thin'n'light machine, but it's more than an inch thick - it measures between 26mm and 32mm - and weighs just over 2kg. Lighter than some similarly sized notebooks, yes, but not amazingly so. It's certainly no MacBook Air or Dell Vostro 13.
There's a little bit of flex to the calculator-style keyboard, but on the whole it's fine to use. Samsung has used the extra space to the sides of the keyboard - the result of a 14in rather than 13.3in screen - to move over the Delete, Home, Page Up, Page Down and End keys into a column of their own, and the cursor keys move over to fill in the bottom right corner.
The trackpad gets the thumbs up too but I have to take issue with the large L-shaped hatch on the base of the Q430. Yes, it gives you access to the memory slots and the hard drive but it's a bugger to get back on thanks to numerous clips that tuck under the rest of the base.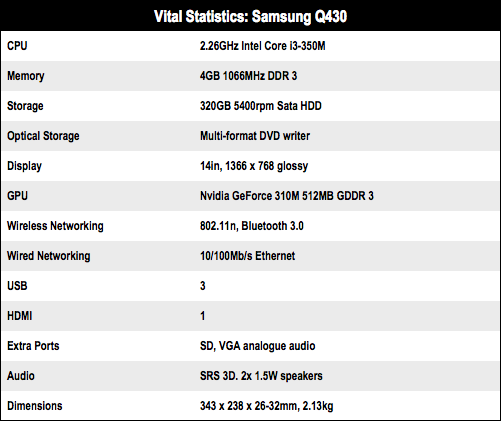 Samsung Q430 Benchmark Results
PCMark Vantage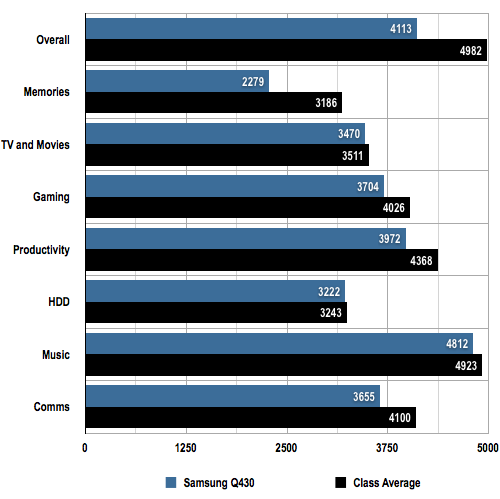 Longer bars are better
3DMark06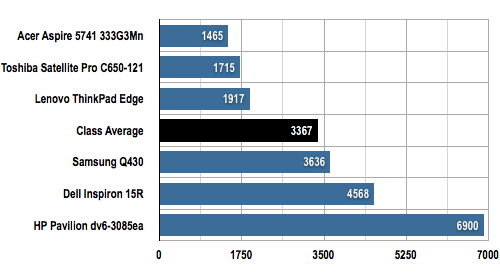 Longer bars are better
PCMark Vantage Loop Battery Life Test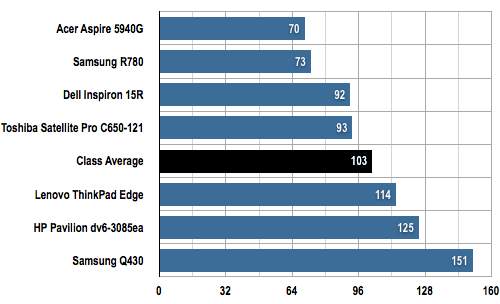 Battery life in Minutes
Longer bars are better
Good, but average, performance
The Q430 performs reasonably well. The GeForce 310M gives it a 3DMark 06 score that's slap bang in the middle - not up there with hardcore gaming graphics chips, but a darn sight better than integrated graphics. Its PCMark Vantage performance shows it delivering an average Core i3 rating.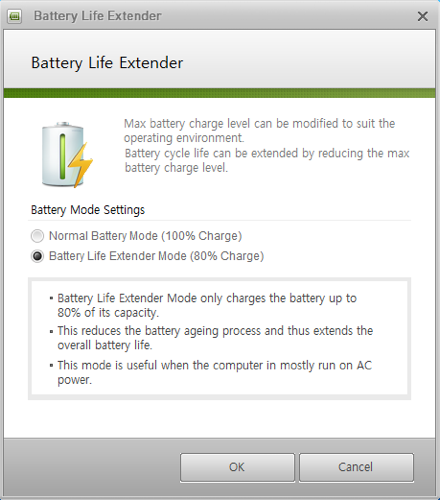 Better your battery
Battery life, by contrast, is ahead of the 15in notebooks Reg Hardware looked at this year, thanks to a 57Wh, 5200mAh battery.
Samsung has installed Windows 7 Home Premium 64-bit, which warrants a thumbs-up. It has also bundled an array of utilities, but, other than its Battery Manager, nothing that really noticeably improves on the tools Windows itself provides.
Battery Manager is interesting. It allows you to charge the battery to a maximum of 80 per cent of its total capacity. Yes, you lose off-the-mains runtime, but, says Samsung, your battery will retain its overall capacity for longer. The value of this utility will depend on how much time you expect your machine not to be tethered to an AC power source - or how long you expect to keep the laptop.
The Q430's retail price is £699, par for the course when it comes to 14in and 15in Core i3-based machines. Better buying a nicer looking one...
Verdict
Not a bad laptop, just a slightly naff-looking one. ®
More Notebook Reviews

Acer
Aspire
5940G
Samsung
X125
Dell
Inspiron
M101z
Apple
MacBook
Pro