Original URL: http://www.theregister.co.uk/2010/04/22/ten_essential_freeware_windows_apps/
Ten free apps to install on every new PC
Bags of functionality for nowt
Posted in Personal Tech, 22nd April 2010 08:02 GMT
Product Round-up You've just taken delivery of a new PC, and you're looking for some good apps to run on it. You'll no doubt have a few in mind, but before reaching for your wallet, check out these ten essentials, all of which we think you'll find darn useful - and they won't cost you a penny.

OpenOffice 3.2
Many new PCs come with a copy of Microsoft Office, but it's almost always a demo version designed to encourage you to cough up for the real thing. We say, uninstall it - and Microsoft Works too. Download OpenOffice instead for your word processing, spreadsheet, database and presentation needs. It won't cost you a penny, it's just as powerful as the Microsoft offering - and comes without the confusing user interface tweaks Microsoft introduced into the last version of Office. And it's fully compatible with its namesake too, able to open and save Microsoft Office documents.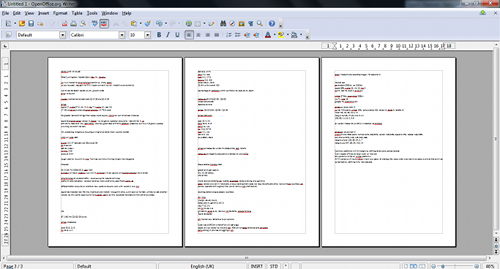 Reg Rating 90
Price Free
More Info and Download OpenOffice

Foxit Reader 3.1
Whether Adobe Reader comes pre-installed on your new machine or not, you're certainly going to need a PDF viewer. Adobe's offering is a colossus of an application, packed with functionality you'll probably never use and a hard disk footprint to marvel at. It's not exactly what you'd call 'resource light', either. But Foxit Software's Foxit Reader is, taking up a tiny amount of hard drive space and taking nothing out of your wallet. It's fast, fully compatible and quick.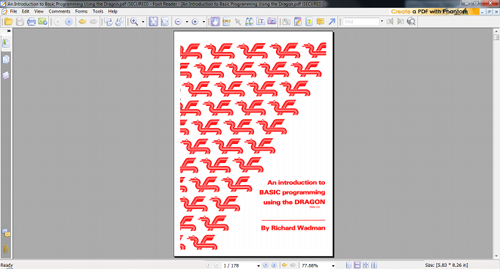 Reg Rating 80
Price Free
More Info and Download Foxit Software

Pidgin
Pidgin is the multi-service instant messaging client par excellence. It's ready to connect to 16 chat networks, including MSN, Yahoo!, ICQ, AIM, IRC and Google Talk, yet integrates them all into a clear, faff-free user interface, allowing you to converse with chums and colleagues without having to remember which network they're on.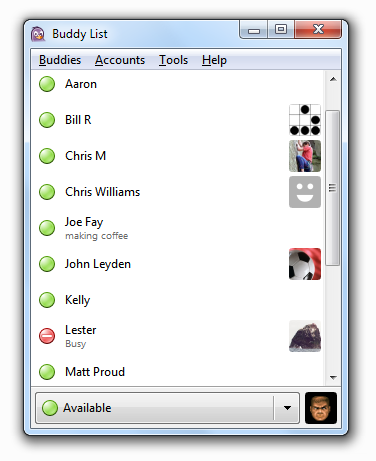 Reg Rating 85
Price Free
More Info and Download Pidgin

Skype
Skype is the de facto standard for making voice and video calls over the internet. Talking to friends and family is free if they use Skype too, but you can also use it to call mobile phones and landlines at a fraction of the rate the major network operators charge, especially if you're calling overseas. Or, as we do, to ring home from hotel rooms when we're travelling. The only thing you can't do is rely on it to make emergency calls - no broadband, no phoning. But for everyday use, it's unsurpassed.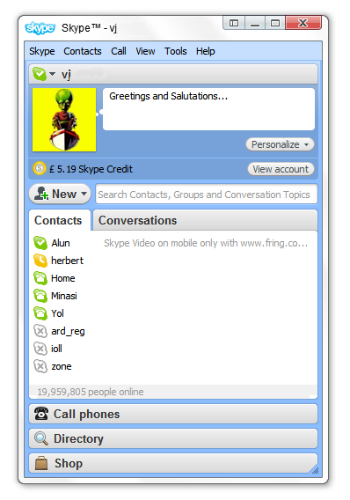 Reg Rating 80
Price Free
More Info and Download Skype

VLC 1.0.5
More formally known as the VideoLan Client, VLC is arguably the most format friendly media player you can download. The number of audio and video codecs it supports is phenomenal - both well known and obscure - and you can be sure that if other players shrug their shoulders at a difficult file, VLC will roll up its sleeves and get working. And it'll work with files created beyond the PC: digital TV data pulled from your set-top box? No problem.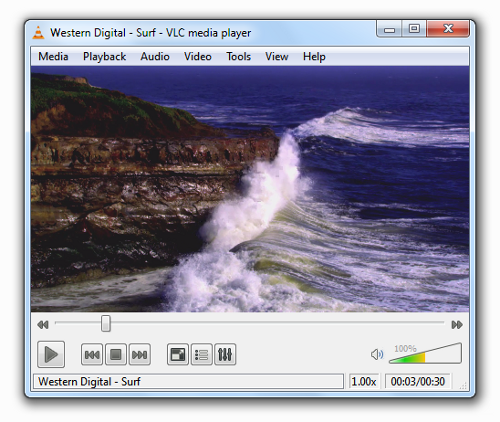 Reg Rating 90
Price Free
More Info and Download VideoLan Project

iTunes 9
Even if you're not an iPod or iPhone owner, Apple's iTunes has to be on the list of free applications any new PC needs simply because of the wealth of media content it makes available. Its selection of music - all of it DRM free - remains the gold standard for online audio sales, and the range of TV shows and movies is getting better. But don't forget that iTunes also connects you to literally hundreds of internet radio stations and an even greater number of podcasts. And what really got iTunes onto this list is the huge array of factual content provided by the world's great educational institutions under the iTunes U banner. Will Windows Media Player teach you about the Roman economy or the formation of galaxies? We think not.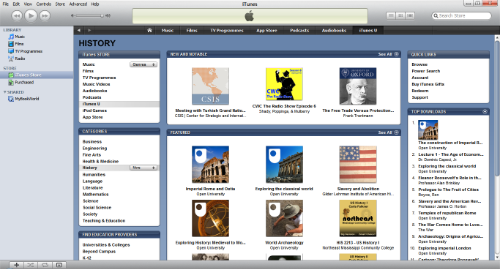 Reg Rating 75
Price Free
More Info and Download Apple

Piriform CCleaner 2.2
CCleaner is one of those apps that you won't use every day, but it's darn handy to have ready. Now that enormo hard disks are the order of the day, CCleaner's drive space recovery features are less useful than they once were. But it offers, for us, two key facilities that are essential to keeping a PC ticking over smoothly. First, it'll run through Windows' Registry and keep it ship-shape, spotting glitches and fixing them - handy, this, for removing garbage left by unwanted software installs. Second, it allows you to prevent utilities from being launched at start up, which can ensure your PC boots more quickly and stays that way.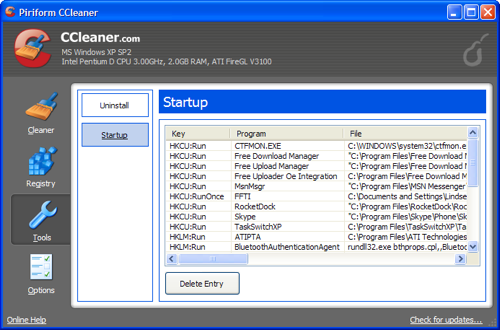 Reg Rating 85
Price Free
More Info and Download Piriform Software

FastStone Image Viewer 4.1
Windows provides a solid image viewer integrated right into each picture-packed folder, but the OS isn't much help if you need to tweak and edit those images. Despite its name, FastStone Image Viewer provides a range of tools for adjusting photos and working on other picture files that take you into Photoshop territory without that pro-oriented tool's feature overkill. In addition to a huge number of graphics file formats, FSIV can handled RAW images from all the major camera makers, so it's a solid sidekick for the serious snapper too.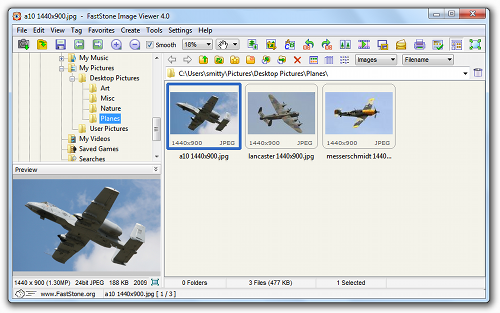 Reg Rating 80
Price Free
More Info and Download FastStone Software

Microsoft Security Essentials
Every new PC comes with software to keep your computer safe from spyware, viruses and other attempts to wreck it. The trouble is, after a few weeks or months, your free trial will run out and you'll be told to cough up a subscription if you want you PC to remain protected. Well, you don't, thanks to a little known offering from Microsoft. It regularly scans your computer for trouble. It'll check downloads and email attachment too. The only flaw: its frequent updates have to be applied manually, but it'll prompt you to check and that's a small price to pay for peace of mind.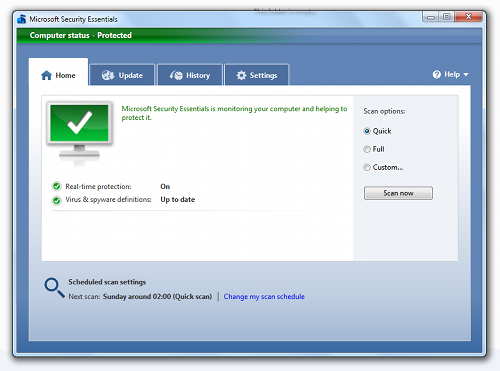 Reg Rating 80
Price Free
More Info and Download Microsoft

Karen's Replicator 3.6.8
It's easy to forget to back-up important files, but it's also easy to end up copying a mass of temporary files you don't need. Karen Kenworthy's easy to use Replicator gives you control over precisely what you copy over to an external hard drive or network storage, and will quietly run in the background so you can get on with other things. It will only copy files that have changed since the last back-up run, and you can set a regular schedule for its checks - we have it look for changes every 15 minutes, for example. Karen's Replicator isn't quite as fluid as Mac OS X's Time Machine utility, but it comes darn close.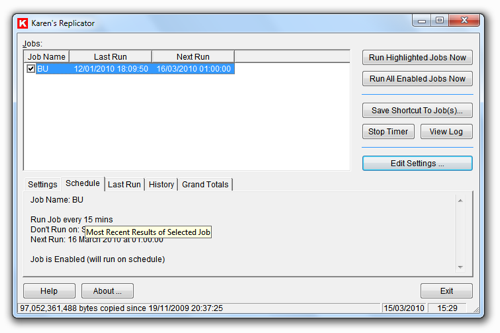 Reg Rating 85
Price Free
More Info and Download Karen Kenworthy