Original URL: http://www.theregister.co.uk/2009/06/23/review_phone_htc_touch_pro2/
HTC Touch Pro2
The Windows Mobile iPhone antidote?
Posted in Personal Tech, 23rd June 2009 11:57 GMT
Review We were expecting the HTC Touch Pro2 to emerge around the same time as its cousin the Diamond2 back in April, but it looks like the wait has done the Pro2 good. Not least of its charms is a new version of HTC's TouchFLO 3D interface, which further relegates Windows Mobile to the background, but there's also a slide-out Qwerty keyboard, tilting touch screen, A-GPS, WiFi and an emphasis on conference calling.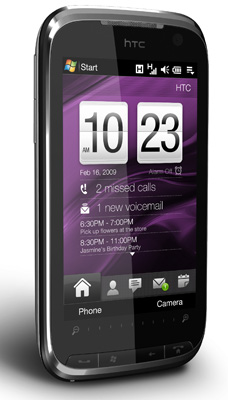 HTC's Touch Pro2
For all the good things it has packed inside, the HTC Touch Pro2 has one serious drawback. It's a brick at 116x59x17mm and 179g. This is certainly a very hefty handset, and we suspect that many will be put off by its sheer bulk. But that would be a pity, because it has plenty to offer business professionals and mobile media fans alike.
Its size is at least moderated by its slanted sides with chrome trim, which offers a more stylish cast than the original, blocky Pro. The sides are almost bare, with just a volume rocker and stylus to break up the smooth lines, plus power button and power/headphone slot on top and bottom. There's little to break up the fascia either, with just a line of four hard buttons beneath the 3.6in touch screen: call start and stop (which doubles as a home key), Windows and back.
The Touch Pro2 features 512MB of ROM with 288MB of onboard storage. There's a microSD card slot under the cover and you don't need to remove the battery to get to it either. Although there's none supplied, it can handle cards up to 32GB.
The Qwerty keyboard slides out to reveal five rows of well-spaced, backlit buttons – it's a joy to use. The keys are big enough to be easily located under the thumbs, have a pleasantly tactile rubberised plastic feel and make a reassuring click when pressed.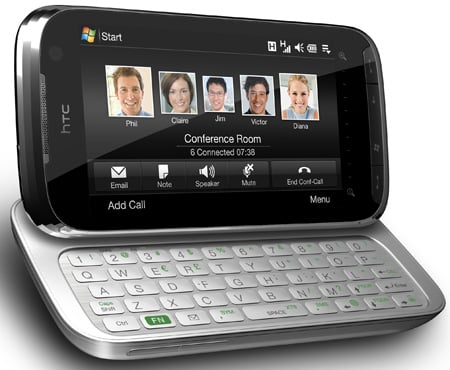 Key feature: well-spaced buttons make typing easy
The 3.6in, 480x800 WVGA touch screen can be viewed flat, or tilted upwards to an angle of about 45 degrees. So, if you prefer, you can rest it on a tabletop and use your fingers as if it were a laptop. Tilting also shifts the phone's centre of gravity, so it's a little easier to hold in the hands for long periods. The screen is nicely responsive to the touch, easily distinguishing between presses and swipes, and gives a gentle burr of haptic feedback when you access functions.
Call quality seemed consistently good, with voices sounding clear and distinct without too much overt compression. The 'Straight Talk' conference call system features a button on the phone keypad, which allows you to choose up to five participants for a conference call, network permitting.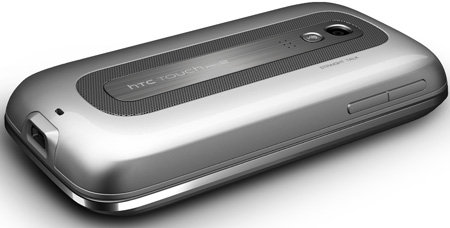 Speaker phone: use face down to enable conference calls
Once they're all online, you place the phone face down on a desk and the large speaker on the back delivers an alarmingly clear and loud tone, though it was prone to sounding a bit boomy when volume was turned up full. There's also a microphone on the back and, usefully, a mute button, which glows red when activated. Lift the handset up and it reverts to the standard phone speaker and mic.
The Pro2's latest update on HTC's TouchFLO 3D interface, which sits atop of Windows Mobile 6.1 professional OS, allows you to go deeper into the phone's functions than on previous models, without encountering Windows' fiddly menu system. It still has the icon screens and the scroll bar along the bottom, which you can brush to find your favoured app. The Windows button now brings up a shortcuts menu of up to 30 large thumb-sized icons. There's also a scrolling list of all available apps, which looks not unlike the apps menu on a certain fruitily monikered smartphone.
Sample Shots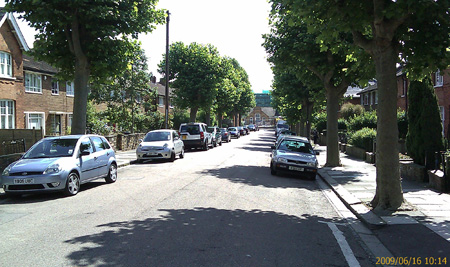 Outdoor shots pose no problems, but indoor images can be a bit murky
Click for a full-resolution image
The 3.2Mp camera is okay, but not really a major selling point. It opens fairly quickly – about three seconds – and has autofocus, 2x digital zoom, timer, panorama setting and touch focus. In theory, this allows you to set the focal point of your picture wherever you touch the screen. In practise, however, we found that it made little difference.
The camera has a maximum resolution of 2048x1216, but edging and detail weren't as good as we might have expected for 3.2Mp and results soon suffered in less than perfect light conditions. The panorama feature makes it easy to align three pics to blend into a single, wide shot, but needs some precision or it all too easily shows stitching errors.
Sample Shot

Panorama stitching alignment could be better
It records video in MPEG-4 format at 640x480 pixels and 25fps. Even so, our videos proved too prone to blurring with movement for our liking. Viewing pictures proved to be more fun than taking them. You can see your pics as a slide show by brushing your finger across them in the gallery, and magnify them using the zoom bar.
Windows Media Player is the Pro2's player of choice and the formats on offer are AAC, AAC+, eAAC+, AMR-NB, AMR-WB, QCP, MP3, WMA, WAV, MIDI and M4A for audio, with WMV, ASF, MP4, 3GP, 3G2, M4V and AVI for video. The large, detailed screen is great for viewing clips, though they won't necessarily take full advantage of the screen's dimensions – widescreen movie trailers in both WMV and MPEG-4 formats received black bars top and bottom. Some videos we tried wouldn't play at all, since the device won't automatically configure them for the player.
However, streaming media such as YouTube, gets the full-screen treatment and works well on the YouTube app. Incidentally, the Touch Pro2 won't play Flash video out of the box, although Flash 7 Player features as a download for use with Internet Explorer on the applications section of HTC's web site. The Pro2 also has Opera, which we prefer for its speed and ease of use. With either browser you can move around pages by brushing the screen and the zoom bar is great for focussing in on smaller items of text.
The onboard accelerometer automatically switches to landscape when you turn the Pro2 on its side, athough it doesn't seem to be able to do this in all applications. There's an RSS hub for keeping up to date with your favourite sites and also HTC's 'Push Internet', which allows you to set up your favourite pages to download automatically, so you can retain and read them later when you haven't got network access.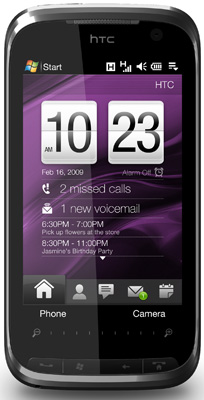 Satnav software is extra, as is a microSD card
The A-GPS with Google Maps worked fine, though there's no Street View on the version supplied. There's no satnav software on board either, not even a trial version, though some retailers are offering deals with satnav options preloaded – you'll pay extra though.
The Pro2 is well served with quad-band GSM, WiFi and Bluetooth with A2DP stereo streaming. Music fans might want to take advantage of this, since the bundled headphones sound unacceptably tinny and compressed, and there's no 3.5mm jack plug for easy upgrade. Mobile Office is on board as is JETSET Presenter 5 and Adobe Reader, so you can create and view Word, Excel, OneNote and PowerPoint docs, as well as view PDFs.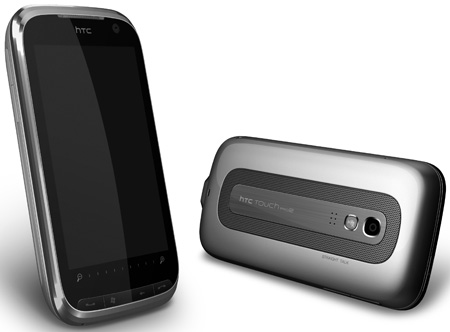 Business as usual: Mobile Office is provided as standard
Battery life was so-so, though not bad for a media-hungry smart phone. The quoted 510 minutes of talk time (750 hours standby) translating as around two days of use, admittedly with WiFi switched on for much of that time, but with the screen brightness and backlight duration limited.
Verdict
The HTC Touch Pro2 is a top-notch business handset clearly aimed at high flyers, and not just because of the credit crunch defying price tag. It's a Qwerty keyboard packing smart phone, that you'll be happy to compose more than just texts and the briefest of emails on. The conference call facility works well and will certainly appeal to those who like to take their office with them when they travel. The new menu addition to the TouchFLO 3D interface also helps greatly with usability and the screen is a joy both to view and to use. It's only a pity it's so heavy. ®
More Phone Reviews...
| | | | |
| --- | --- | --- | --- |
| Apple iPhone 3G S | HTC Magic | LG Arena | HTC Touch Diamond 2 |