Original URL: http://www.theregister.co.uk/2008/10/09/review_mobile_phone_benq_e72/
BenQ E72 budget Windows Mobile smartphone
A business-savvy handset with mass-market appeal?
Posted in Personal Tech, 9th October 2008 12:14 GMT
Review The BenQ E72 has touched down in the UK initially as an exclusive device on the BT Fusion mobile/Wi-Fi dual-mode phone service, though you can find it SIM-free - and quite cheaply too.
It's a Windows Mobile 6 Standard-powered smartphone, using a non-touchscreen interface and a conventional candybar-style design.
Although the E72 supports Wi-Fi, it doesn't offer high-speed cellular connectivity – there's no 3G when you're out of WLAN range. Instead, the E72 relies on quad-band GSM/GPRS/Edge for mobile data connections.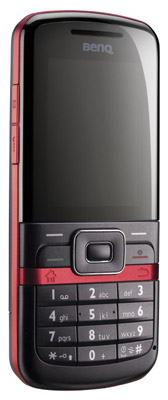 BenQ's E72: mass-market styling
Despite the presence of Windows Mobile, the E72's form and styling suggest a regular mass-market phone rather than a business-minded device. Its compact bodywork measures 108 x 46.3 x 13.8mm, it has a mirrored screen and metallic, coloured trim on a graphite body in Nokia 5310 XpressMusic style. It tips the scales at a pleasantly pocketable 90g, and while its casing feels a little on the plastic side, it's solid enough.
Touchscreen or not, the display is feels a bit undersized for a smartphone. The 240 x 320 (QVGA), 65,000-colour TFT screen is an average two-incher, which can make some text appear cramped when eye-balling websites. We'd have preferred a bigger display to enhance the messaging experience too.
On the controls side, BenQ does a good job, offering a large, well-spaced numberpad with buttons that are slightly sloped to help fingers differentiate between rows. The central navpad is large and responsive too, while conventional soft-menu keys and call/end buttons are supplemented with a Windows Mobile Home key and back button.
BenQ has adapted the regular Windows Mobile home screen to present plenty of shortcut icons representing features and applications. A row of large app icons towards the top of the screen can be tabbed through and selected, or you can scroll down to select further options.
Wi-Fi status is displayed on a Comms Manager line, and you can click on this to search and connect to Wi-Fi, switch on Bluetooth, engage flight mode and so on. Below this, a further row of on-screen buttons allows you to pull up your schedule, tasks or programs. The latter option brings up a more extensive carousel of application icons in the centre of the display, which, again, you can click on to open.
It's all tidily arranged, the icons busy and functional without appearing cluttered. This more visually enticing home screen set-up can fast-track you to many of your key applications without having to negotiate WM's menu system.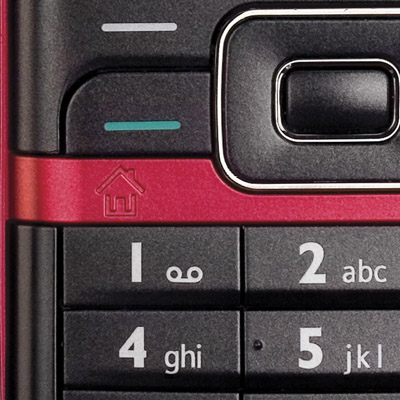 Large, well-spaced numberpad with a responsive navpad
In addition, a dedicated messaging button on the side of the phone can take you straight to a new message-writing screen, which you can set up for MMS, SMS or email. There are no dedicated camera buttons – the E72 makes do with a basic two-megapixel shooter for imaging – but there is a button for the voice recorder and voice command options.
You can delve into the full range of features by tapping the Windows Mobile standard Start soft-menu key and negotiating the regular Windows-look menus. Click on icons and you get the austere Windows Mobile list formula to select from sub menus.
Within the BT Fusion set-up, the E72's Wi-Fi set up enables you to connect to make phone calls or get online within range of a suitable BT Fusion broadband hub. The Wi-Fi works well elsewhere too, and it's easy to search for and connect to new hotspots. Mobile Internet Explorer is included which, while not the best around, does the job. You can subscribe to RSS feeds, with a shortcut to these among the home screen options.
BenQ has pre-loaded the useful Mundu Instant Messaging application, which brings together six IM services – MSN Messenger, Yahoo!, GoogleTalk, AOL, Jabber and ICQ – so you can chat easily to friends or colleagues over different networks with little fuss.
Messaging options extend to push email, while the usual Windows Mobile facilities for syncing with a PC's Outlook email and calendars are present too.
Windows Media Player 10 Mobile is another standard, providing decent enough music playback through earphones. It supports MP3, WAV, WMA, AAC, and AAC+ audio files, and has a reasonable, if not particularly slick, user interface that'll be familiar to users of Microsoft-powered smartphones.
We didn't get a headset with our review sample so we can't rate BenQ's earwear. Instead, we used a set of spare mini-USB connected earphones, through which the E72 sounded fine enough. There's no 3.5mm headphone socket. A loudspeaker option is available, though it's typically bass-light.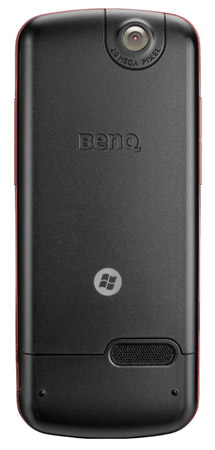 The 2Mp snapper doesn't have a flash or autofocus
There's Micro SD support for cards of up to 2GB, and internal storage runs to 64MB, although on our sample we had around 26MB free. The card slot is tucked beneath the back panel, but it's still hot swappable.
The E72's camera is able to capture video, but it's average sort of mobile quality: QVGA at 15f/s. It's limited when it comes to stills too. The two-megapixel snapper isn't endowed with a flash or any sophisticated autofocus gadgetry. Still, it takes reasonable snaps for this level of shooter, with a decent amount of detail and good colour reproduction – just don't expect anything special.
There are no Office Mobile tools for editing documents on this phone. BenQ has added a few additional bits of software, including Fizz Traveller, which combines world clocks, alarms, currency converter, online weather forecast updates and to-do lists in one app. There's also a less than useful QuickMark barcode reader, a ringtone editor and a handy voice recorder application which allows you to append comments to existing recordings.
In typical Windows Mobile style, applications aren't automatically closed when you leave them and move to another function. This means you can unwittingly leave a number of apps running in the background, which has a real impact on the speed of the device, slowing it down considerably.
With just a few apps open, the 260MHz processor keeps your waiting as you negotiate apps or click on menu options. With several open, you'll really notice the extra time it takes to do anything, so visit the Task Manager on a regular basis to check on and close down unnecessarily open applications. Helpfully, there's a Task Manager icon on the home page.

There's MicroSD support up to 2GB, and internal storage of 64MB
BenQ's estimates for battery talk time are up to four hours of talktime or up to 180 hours on standby. In real conditions, this will depend on how much you use features like Wi-Fi or the media player – another reason to check your Task Manager for idle open apps. In our tests, with average usage, judicious apps management, plus a modest amount of Wi-Fi activity, we ran the phone for around two days between charges, which will get you by but isn't particularly impressive for a non-3G handset.
Sound quality for voice calls was good, with audio clear and loud enough through the earpiece.
Verdict
The BenQ E72 does little to make it a first-choice Windows Mobile smartphone for serious users. Its design is consumer friendly, and it has a decently crafted home screen. Shame about the size of the display, though, and the slow processor. The phone's storage capability could be better too.
While BenQ has sprinkled on a few extras, the E72 presents few compelling reasons – apart from its SIM-free price - to choose it above other smartphones with a higher spec, more functionality and better performance.