Original URL: http://www.theregister.co.uk/2008/07/22/travellers_ten_tech_toys/
Ten Tech Toys for Travellers
Handy gadgets for great outdoors
Posted in Personal Tech, 22nd July 2008 10:43 GMT
Round-up It may be hard to believe what the Met Office tells us, that we're about to get an entire month's rainfall in a single day, but the summer holidays are well and truly upon us. So it's time to start packing the bags and stocking up on the latest tech toys that you can take on holiday with you.
If you stay here in the soggy old UK we've got rugged outdoor GPS devices, waterproof camcorders and wind-powered widgets such as the Freeplay radio or the Mini Wind Turbine. Head off to sunnier climes and you can use a Slingbox to watch your favourite TV shows anywhere in the world, or the Nimzy Vibro Max to play your tunes.
So wherever you go, or whatever you do, here are the must-have gadgets for your outdoor pursuits this year.
Flip Ultra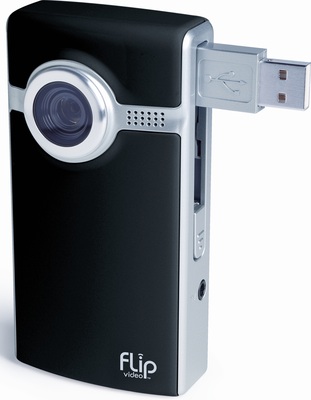 The Flip miniature camcorder is one of this summer's hottest gadgets. Most digital camcorders are so complicated you need a degree in nuclear physics to use them, but this pocket-sized wonder is designed to be simplicity itself. You just press the Record button to start recording, and then press Stop when you're done. That's it. The unit focuses automatically and is designed to cope with low-light conditions at parties or in pubs, so all you have to do is point it in the right direction and let it do its stuff.
The Flip has 2GB of memory built into it, which should be enough to capture one hour of video. It has 640 x 480 resolution – not exactly HD but fine for some quick holiday shots – and 2x zoom. When you're finished shooting, a little USB connector folds out of the unit so that you can transfer your video onto a PC or Mac for editing or uploading to YouTube.
Price £99.95
Available from Firebox
Reg Rating 90%
Freeplay Mini Solar Wind-Up Radio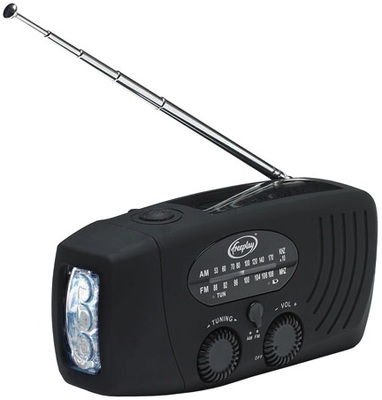 The Freeplay is a kind of eco-friendly Swiss Army knife of a device. It's a compact AM/FM radio that can run off solar power or – as it's chucking down as we write this – you can pull a little hand-crank out of the back of the unit and wind it up manually. It's also got a torch built into it, and even a mini-USB connector that you can use to charge a mobile phone - though you may need an additional adaptor, depending on the type of handset you have. The radio will run for about 12 hours when fully charged. However, a 60-second crank – if you'll pardon the expression – will keep the radio going for about 20 minutes, as well as running the torch for half an hour, or giving your mobile another two or three minutes of talk-time. Prices start at £19.95, but there are more expensive DAB and multi-band models available as well.
Price from £19.95
Available from Ethical Superstore
Reg Rating 90%
HY Mini Wind Turbine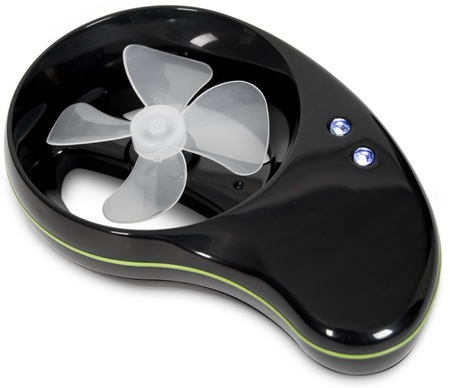 We've seen a few portable solar-panel devices that can be used to charge iPods and other devices using solar energy. But let's face it, they're not much use when the weather's as lousy as it has been this summer. A more reliable source of renewable energy here in the UK is wind-power, captured through the ingenuity of the HY Mini Wind Turbine.
The name is self-explanatory – the Mini Wind Turbine is simply a little fan that can pick up even a mild breeze and convert it into electrical energy. The energy is stored in a rechargeable battery so you can carry it around with you until you need to recharge your iPod, mobile phone or whatever. It includes a set of adaptors that will fit most types of handset or MP3 player, and for another £10 you can get a kit that lets you fix it to the handlebars of your bike. We kid you not.
Price £39.95
Available from Firebox
Reg Rating 85%
Kensington Contour Cargo Notebook Backpack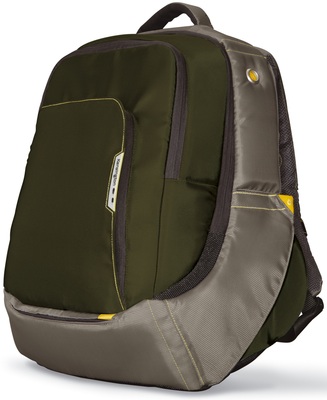 You'll need a decent backpack to carry all your gadgets when you hit the road, and Kensington's Cargo Contour Notebook Backpack is specifically designed for the techno-traveller. It includes a special padded sleeve to protect your laptop - up to 15.4in in size – though, of course, you can put other things in there as well. It's got a variety of handy pockets and pouches for carrying phones, MP3 players and other devices, as well as a headphone port so that you can listen to your music while you keep your MP3 player safe inside the backpack. The base of the pack is waterproof to keep everything snug and dry, and it has a special lumbar support to ease the strain on your back as you lug all your techno-toys around with you.
Price £46
Available fromKensington
Reg Rating 80%
LaCrosse Meteotronic WM5000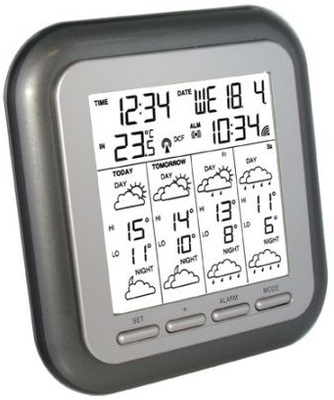 Given the state of the weather this summer you shouldn't leave home without one of these. The Meteotronic is a portable 'weather station' that can provide three-day weather forecasts for pretty much anywhere in Europe. It receives signals broadcast from weather stations in mainland Europe and provides forecasts for 90 different areas across the continent - although you can only get two-day forecasts for some of the more far-flung regions. It can display the current indoor and outdoor temperatures as well as daily highs and lows over the next three days. There's even an alarm clock built into it to make sure you get off to an early start.
Price £40
Available from Cotswold Outdoor
Reg Rating 75%
Nimzy Vibro Max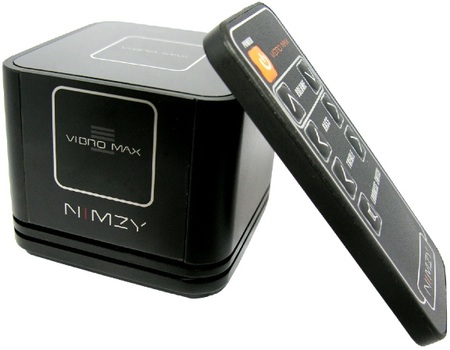 The Nimzy Vibro Blaster turned a few heads when it was first released a couple of years ago, and this updated model improves on the original's winning formula. Like its predecessor, the Vibro Max uses innovative "electro-acoustic" technology that allows it to project acoustic vibrations into any flat surface, such as a wooden shelf or table-top. This causes the flat surface to emit sound, effectively turning the entire surface into a speaker. The Vibro Max itself is a compact little cube measuring less than 2.5 inches on each side, so it's easy to slip into a backpack or suitcase when you're travelling, and you can then just grab it and drop it onto any flat surface when you fancy listening to some tunes. It produces a healthy 20W audio output – much more than you'd get from a conventional set of portable speakers of the same size – and this model also includes a little remote control with adjustable bass, treble and volume controls. A standard audio jack lets you connect most types of MP3 players or other audio devices, and a recent price cut to just under £50 makes it excellent value for money.
Price £50
Available from Widget
Reg Rating 80%
Oregon Scientific Action Cam ATC3K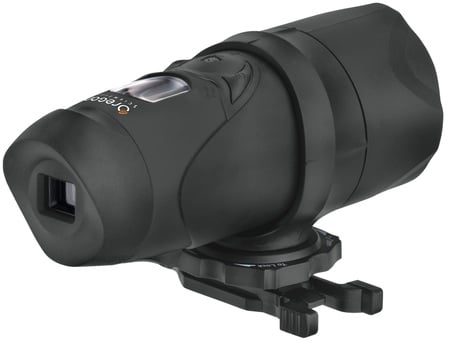 The Action Cam was just made for the YouTube generation. It's a 'hands-free' camcorder that you can attach to the handlebars of a bike or onto a crash-helmet, allowing you to capture all the action as you and your friends risk life and limb in whatever insane sporting activity takes your fancy. It's water-proof and shock-resistant so it should be able to survive most 'extreme' sports, and Oregon claims that it can carry on shooting at 30 frames per second even when completely underwater.
There are a number of Action Cam models currently available, so make sure you get the latest ATC3K unit, as this has a wider field of view than previous models and a slot for memory cards with capacity up to 4GB - roughly two hours of video at the Action Cam's 640 x 470 resolution. The only bad news is that you'll need to budget extra for the memory card is this isn't included in the price.
Price £100
Available from Widget
Reg Rating 75%
Satmap Active 10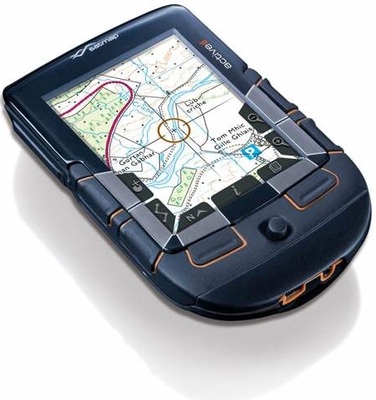 Outdoor GPS devices tend to be more expensive than their in-car counterparts – not least because they need to be much more solidly built in order to survive bad weather and being dropped every now and then as you trek across the Cairngorms.
Satmap's Active 10 'sports GPS' isn't the cheapest outdoor model we've come across either. However, its rugged design and all-round versatility make it a good option for the more adventurous traveller. The waterproof handheld includes a 3.5in colour screen that's bright enough to view even in poor lighting conditions. Like most outdoor GPS devices, the Active 10 is sold with a basic UK roadmap built in, and you can buy additional maps for various parts of the country, with prices starting at about £30. The Active 10 can even double up as an MP3 player, thanks to its SD memory card slot and headphone socket, so it can help keep your spirits up when the going gets tough.
Price £300
Available from Satmap
Reg Rating 80%
Sennheiser PXC 300 Headphones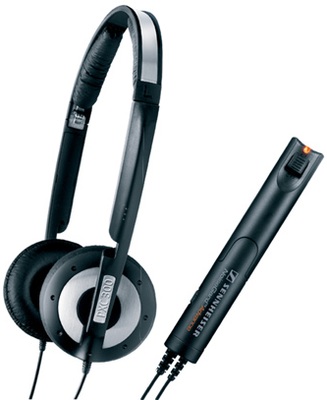 We don't find in-ear 'phones ideal for traveling with – it's too easy for them to fall out or get snagged as you move around – so we prefer a proper set of headphones for listening to music on the move. Sennheiser's PXC 300 headphones provide good sound quality at a nice price, and they're also designed with portability in mind. The headphones fold up when not in use so you can easily slip them into a pocket, and the headband and folding joints are reinforced with steel. The headphones are also provided with a rugged traveling case for extra protection. But the best bit: they come with noise-reduction technology to blank out external noise. Perfect for plane journeys.
Price £99
Available from Sennheiser
Reg Rating 85%
SlingMedia Slingbox Classic

If you're on holiday and you can't bear the thought of missing the Olympics, then the Slingbox is the answer to your prayers. You leave the Slingbox at home, hooked up to a DVR or your aerial, and use it to stream your favourite programs across the internet so that you can watch them anywhere in the world - as long as you've got Internet access or a 3G phone. The Slingbox is sold with SlingPlayer software which that lets you watch programmes on a Mac or PC laptop when you're traveling. However, if you want to use it with a mobile you'll need to pay an extra £20 for the optional SlingPlayer Mobile software - and the bad news is that it doesn't currently work with the iPhone.
Price £100
Available from Sling Media
Reg Rating 85%